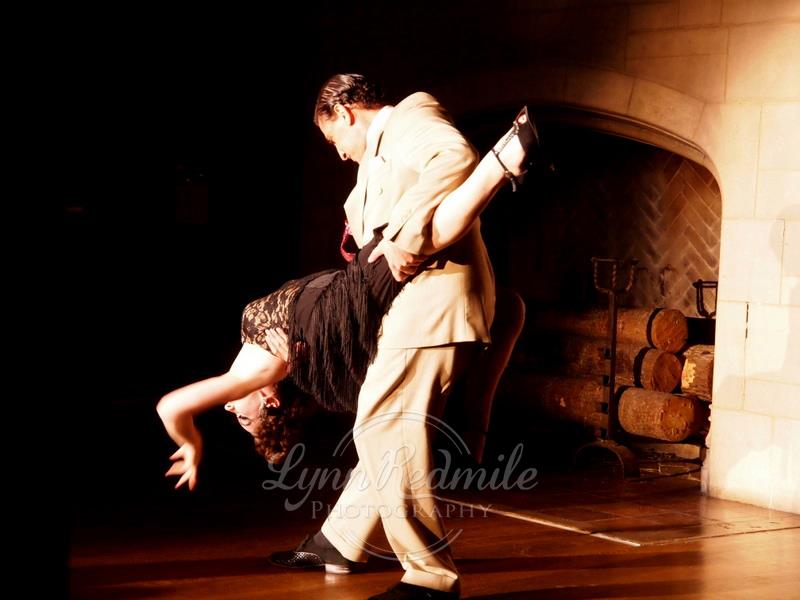 Last year, one of the most fantastic and unique events of the year was Tango in the Castle, an Argentine Tango show, complete with drinks, professional performances, and a milonga (tango social) that is open for the public to dance tango. And it all takes place at Morningside Castle, which sports beautiful architecture and a Gothic look that makes the Tango that much more romantic and enjoyable.
Those of you who know me know that as a tango dancer I have been to many events in New York City. I say with total confidence that, whether you dance tango or not, this is not an evening to miss, especially with ticket prices as low as around $50.
Read the descripion (and see photos!) below, and buy your tickets now!
~~~~~~~~~
Morningside Castle, 100 Claremont Ave, NYC, (120th and 122th, UWS) Friday Oct. 19th at 7 PM. Special cocktail hour for VIP ticket holders at 5:45 PM. Special cocktail hour for VIP ticket holders at 5:45 PM.
A unique and thrilling event, TANGO IN THE CASTLE fuses the gothic ambience of Morningside Castle with the rousing passion of tango. Guests will enjoy an elegant reception & show as they listen to the live orchestra of Grammy-winner Raul Jaurena. Following the reception world-renowned dancers will take to the stage to perform in the show "Buenos Aires Tango Variete". These include the Broadway Legend Nelson Avila & Madalyn Klein, the fantastic Lombardi brothers, and the sensuous young couple Diego Blanco and Ana Padron. Also performing will be the new, rising star of tango and burlesque, Medianoche, the amazing contortionist Natasha King, Â the razor sharp Sergio Segura, the daring Dame Cuchifrita, and other guest performers. The evening will be topped off with a milonga. with songs by the vocalist Hector Pablo Pereyra a.k.a. "El Pulpo." Â Guests will dance to the live orchestra and the music of acclaimed tango DJ, Yesim.
TANGO IN THE CASTLE will offer limited VIP tickets. VIP guests will be invited to a special cocktail hour with complimentary wine, artisanal cheeses and fruit spread, beginner and intermediate tango lessons, a short performance and gift bags. VIP guests will be provided with reserved optimal seating.
In Advance (online)
Admission;: $48 seating show and Milonga, $38 standing show and milonga, $95 VIP, $20 Milonga only (social dancing)
At the door
VIP tickets — $120 per person, Show seating with milonga — $60, Standing show with milonga– $50, Milonga only-$25
DISCOUNTED – Cash only until Oct 10th
At Strictly Tango NYC. Mondays 7-9pm or Saturdays 2-4pm – Pearl Studios, 500 8th ave, 12th fl.
Cocktail Tango: Tuesdays 7-11 pm. Stella Restaurant, 213 Front st South street seaport.
Droom: Wednesdayt Oct 3rd, 9-11pm at Drom 85 Ave A
Through Sergio Segura or Baneza Bini at milongas or social events.
NO BYOB – NO BYOB – NO BYOB
Seating policy: Fist come, first serve
VIP: Must arrive before 7pm to reserve seat. After 7pm, seating is not guaranteed.
Dress Code: Cocktail attire, vintage encouraged. Be "Glamorous.", Suggested for ladies: Corset, hat and feathers. And for gentlemen: Vest, hat, tie or bow tie.
Program:
5:45 PM doors open for VIP cocktail reception.
7:15 PM doors open for the "Buenos Aires Tango Variete" show
8:15 PM doors open for Milonga until 11pm
NON REFUNDABLE
Event
Sergio Segura
Argentine Tango Producer
Director of Strictly Tango NYC Dance School
www.sergioseguraproductions.com
www.strictlytangonyc.com