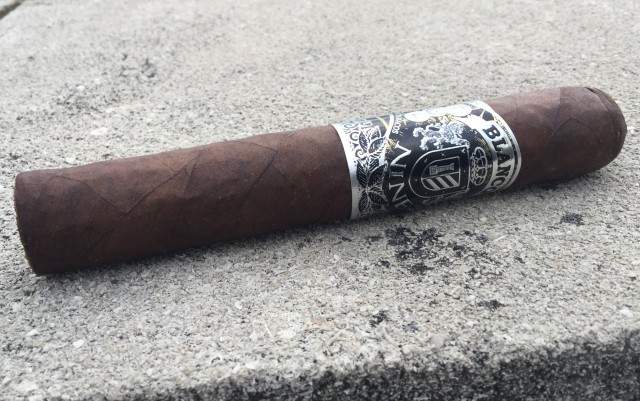 The Blanco Nine is, from what I can tell, the most highly acclaimed cigar from Blanco Cigar Co. I've had the Blanco Nine Lancero many times and I have to say it lives up to the hype. It has phenomenal flavor, great balance, and is really a joy to smoke. I recently picked up a few robustos for review to see if they could stand up to the lancero vitola. So here we go…
Blend Specifics:
Wrapper: Nicaraguan Habano Corojo Oscuro
Binder: Nicaraguan
Filler: Nicaraguan Ligeros
Flavor and Smoke Characteristics
Off the foot on the prelight draw I smell nuts, hay, dark chocolate, and leather. When I light up the cigar, I'm greeted by a very full bodied smoke that carries with it dark chocolate, white pepper, and hints of leather. About a quarter of an inch in, the body comes down a notch, but before long it's back up again. This is a real powerhouse cigar in terms of body and flavor – be sure you have a glass of water or a whiskey/rum on hand.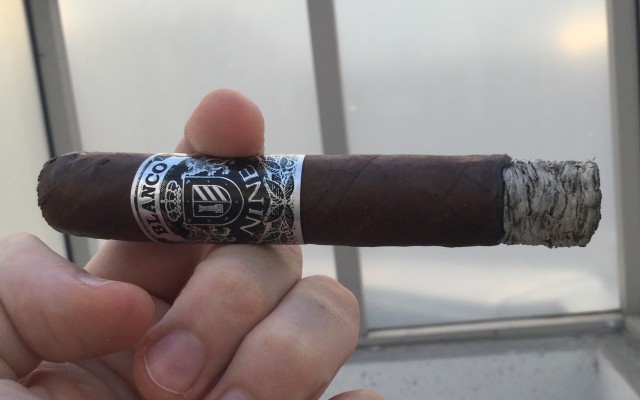 The second third is a continuation of the profile in the first, with a bit more white pepper and some black pepper thrown in the mix as well. In the final third, the body of the cigar draws down a notch revealing more dark chocolate notes along with the heavy pepper.
Conclusion
I enjoyed this cigar, but I have to say I am still partial to the Blanco Nine lancero vitola. As much as I liked this cigar, the body was a bit much for me and I would have enjoyed to have a bit more diversity of the flavor profile.  If you are going to try the Blanco Nine, I recommend starting with the lancero. If you've already had and enjoyed the lancero, this is still a cigar to try, especially if you are a fan of bolder profiles and textures.
Final grade:
B+