Announcement, Blog, Bourbon Review, Education, Featured, Images, Lifestyle, Luxury, Luxury Marketing, News, Opinion, Photo, Spirits, Top Stories, Uncategorized, Updates, Whiskey Review
A while back I was fortunate enough to score a bottle of Dave Phinney's "Slaughterhouse" Whiskey. Dave Phinney as you may or may not know is the famed vintner who created "The Prisoner" an Über California wine blend.  He then sold the company and now makes acclaimed wines from virtually all the major wine producing countries in the world under his Orin Swift label.  Last year he decided to turn his taste for wine into sourced whiskeys. Straight Edge was Dave's first leap into the whiskey world and his skill in crafting wine doesn't miss a beat when putting together these whiskeys. Straight Edge is hard to come by and I was lucky to grab a bottle for this review.
Straight Edge much like all of Phinney's creations catches the eye with creative labeling. Straight Edge as the name implies sports an old style straight edge razor. The red background in the lettering matches the color of the whiskey itself.  In the bottle the whiskey has an attractive almost sherry color to it. Straight Edge is a blend of 5, 7 and 8 year old Bourbon from Kentucky and Tennessee.  It's finished at Phinney's facility in Napa family using Mercury Head Cabernet Sauvignon barrels. Mercury Head is Orin Swift's high end expensive Cabernet. I have a bottle of the '01 Mercury Head and you can see in the picture below the Whiskey and the wine it was barrel finished in.
Here is my review:
Spirit details: Proof 84
Price: $50
Origin: USA
Description: Sherry color in bottle, straight razor on label.
Nose: The nose screams vanilla and wood.
Palate: Upfront lots of vanilla, butterscotch and toasty oak. Midway spice with orange and honey that coats the mouth.
Finish: Real toasty on the finish with vanilla, caramel and a wonderful touch of rye that rounds out the profile.
Conclusion: An extremely well balanced whiskey. While I don't feel the body was as "weighty" as the Slaughterhouse this whiskey was more nuanced in it's primary flavors. I attribute this to the aging in Cabernet barrels rather than Bordeaux barrels with Slaughterhouse.  Orin Swift Cellars has diversified their profile with both American Whiskeys. Straight Edge delivers sharp  flavors of vanilla, oak and spice which is what a quality American Whiskey is all about. If you can find a bottle I would grab it as I wish I had more myself. Below is a link to my review of Slaughterhouse if you'd like to compared the two. Enjoy!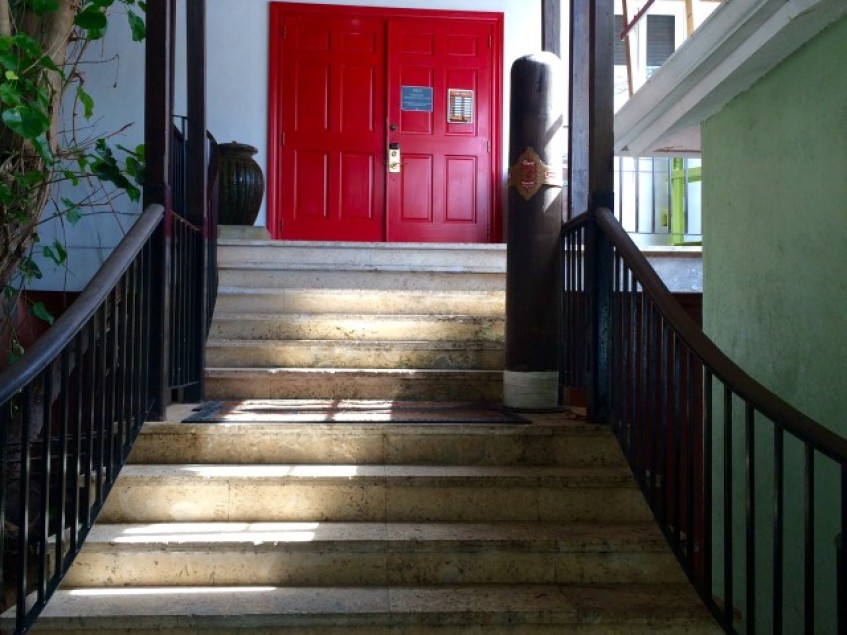 Announcement, Cigar Lounge, cigar news, Culture, Education, Event Recap, Featured, Images, Lifestyle, Luxury, Opinion, Photo, Smoking Location, Spirits, Top Stories, Uncategorized, Updates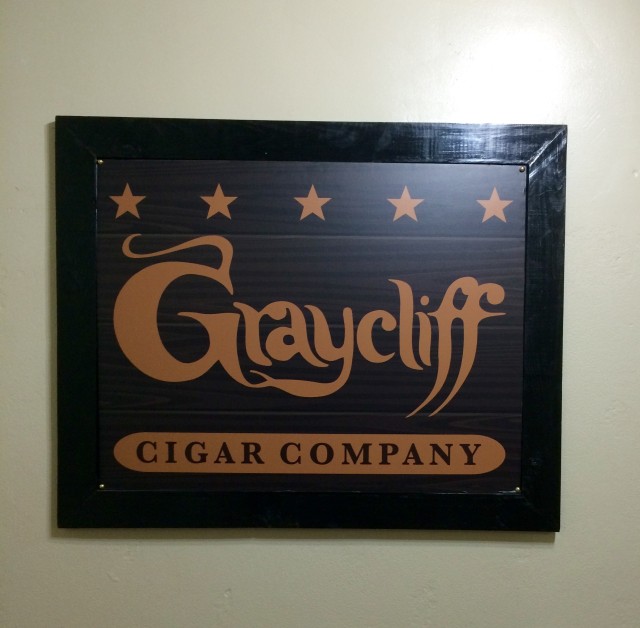 Last month I had the pleasure of taking a day trip to Nassau Bahamas. My one and only plan was to visit the Graycliff Hotel to learn about their cigar making process, techniques and the quality that's synonymous with the Graycliff brand. Graycliff Hotel was purchased by the Garzaroli family in 1973 and is the premier five star hotel and restaurant on the island as well as housing the largest wine cellar in the Caribbean. The historic mansion and its property boasts  a welcoming reception area, opening air dining and Himalayan salt pool, all of which  cater to the cigar enthusiast.
Upon entering the hotel you can smell the sweet aroma of a cigar in the lounge. With antique leather chairs, showcases of spirits, paintings and a piano you quickly envision a sense of calm and quiet reflection that guests enjoy puffing away on any given day. My wife immediately lit up a petit corona and sunk into a leather chair perusing the extensive spirits listing.  Within a few minutes we were greeted by a lovely woman who guided us to the Graycliff Cigar Factory. We could have easily wiled away the afternoon enjoying cigars and spirits right there however I needed to visit the factory where they make the cigars I've enjoyed for the past sixteen years.
As we made our way through the old stone walkway palm trees adorned the property along with statues and an elegant pool that truly gave you a sense of the sophisticated history of the hotel.  Just before we approached the factory we were taken back by the largest Cigar Divan I have ever seen. The Divan had a large ceiling with fans, lounge chairs, couches, wrought iron tables and a free standing humidor.  This is the perfect respite to grab a cigar from the factory and sit with a smoke enjoying the scenery. I'm sure it was no coincidence that the divan is right by the entrance to the cigar factory.
Cigar Divan:

The steps that lead to the Graycliff Cigar Factory: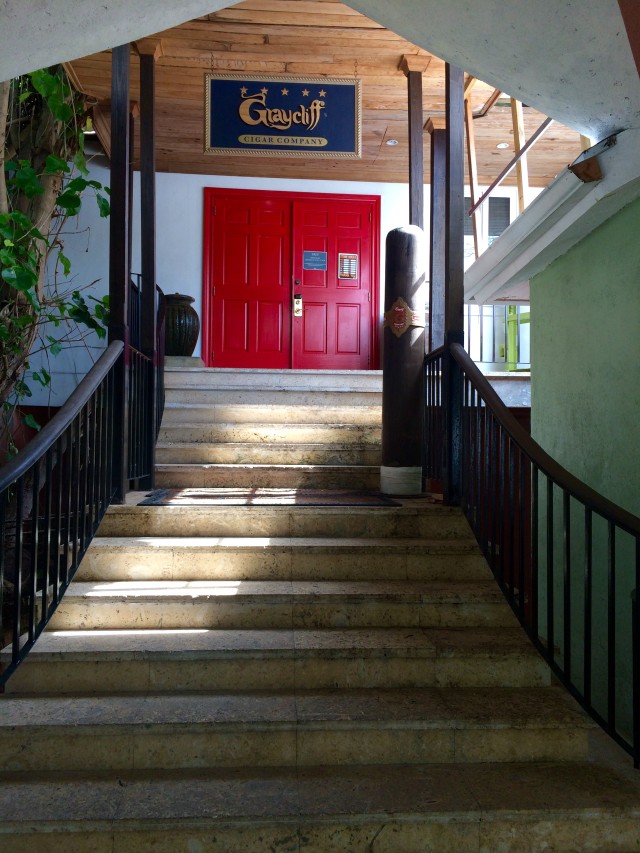 Upon entering the factory there is a lounge and bar offering espresso and spirits. Alongside is a cabinet humidor containing six lines of the Graycliff portfolio. The represented cigars where: Graycliff Originale, Graycliff Professionale, Graycliff Emerald, Graycliff Crystal and Graycliff Espresso. I was met by Adam Collins the General Manager for Graycliff. Adam is a very personable individual who greeted us warmly. As we shook hands I was given a Graycliff Professionale PG and lit it up immediately. The sweet and earthy flavors of the Professionale made it the perfect first smoke of the day. As we entered the epicenter of the factory which is their boutique rolling room I observed several rollers meticulously rolling vitolas for various Graycliff lines. Graycliff prides itself on perfectly rolled cigars and seeing firsthand you appreciate the dedication to the craft. Adam oversees the day to day operations as well as maintains the quality control and works on blends. In speaking with Adam you can see the passion in his eyes and the excitement he gets from working on a blend and speaking about the factory.
One particular roller that caught my eye was a gentleman rolling what appeared to be a free-form cigar or a cigar without a mold. This is extremely difficult to do as keeping a cigar's measurements and consistency takes a keen eye and skilled hand. The individual in question was Master Roller Miguel A. Lavadie Duconger who is one of the last free form cigar rollers in the world.  As it turns out he was rolling the John Howard Graysmith line which is the ONLY commercial line of cigars dedicated to the free hand cigar rolling style. Miquel makes the cigar using the "Entubado" method which takes the individual filler leaves and rolls them into scroll-like tubes placing them next to each other in the bunch. This method although more time consuming creates more airflow and a better draw and burn making it a more satisfying cigar of very high quality. Watching Mr. Lavadie Duconger work was observing a master at his craft.  I've visited cigar factories before, seen rollers at their respective tables and even watched rollers attempt free hand cigars but NOTHING like the quality and consistently I saw at the Graycliff Cigar Factory.
Master Roller Miguel A. Lavadie Duconger rolling "Free Form"
The John Howard Graysmith which Miguel is responsible for has two vitolas:  "Cannon" a  60 x 7 Parejo and "Buccaneer" a  60 x 7 Piramide. Both cigars have uncut or "shag" feet.  The JHG line pays homage to the original way cigars were rolled as well as a nod to the famous pirate John Howard Graysmith whose exploits were legendary and who built the Graycliff Mansion.
John Howard Graysmith Buccanner and Cannon Cigars:


As impressive as the rolling room was Adam took me to the aging room where cigars are stored, bundled and readied for future shipping. Adam oversees fermentation and processing which is a testament to his hands on style of management and adherence to complete quality control. Returning to the rolling room I was able to light up a Graycliff Espresso Pirate which is my personal favorite of the line.  The Espresso pirate yielded rich notes of mocha, leather and a bit of spice.  The cigar was wonderfully balanced in the medium to full bodied range.
As I toured with Adam he took me down a hallway which I would call the "Cigar Education Wing". Part tobacco education part museum this area sports framed cigar posters such as tobacco leaf classifications in which primings of each leaf are listed, cultivation methods, manufacturing, and the history of cigar making. Walking the hall and reading the informative descriptions gives a cigar enthusiast quite a lesson on how a cigar goes from the field to your hand. This is the first of its kind I've seen and shows how the company wants their consumers to understand the process as well as enjoy their cigars.
Cigar Education wing:
It was at this point I met up Paolo Garzaroli president of Graycliff Cigar Company. I've met Paolo on several occasions and I can say he has a true passion for quality, tremendous vison and is a gentleman who believes in family and building relationships with people.  Paolo directed me to the display cases that showed cigar memorabilia such as presses, molds and cutters. On the adjacent wall there were photos of celebrities enjoying Graycliff cigars and even such luminaries as Nelson Mandela. The impact Graycliff has had on the industry and consumers is demonstrative in these photographs.
Showcase of cigar memorabilia:
Celebrites and Heads of State enjoying Graycliff Cigars:
Much to my dismay I had to leave all too early as I had a ship to return to. Visiting Graycliff was a priority as well as the highlight of my trip. I thanked Adam and Paolo profusely for the cigars, tour and hospitality. If you visit the Bahamas you NEED to visit Graycliff or do one better and stay on the property. You will be educated, satiated, and puffing away in paradise. I will return as a guest and spend more time at Graycliff which I now call the "Cigar Oasis".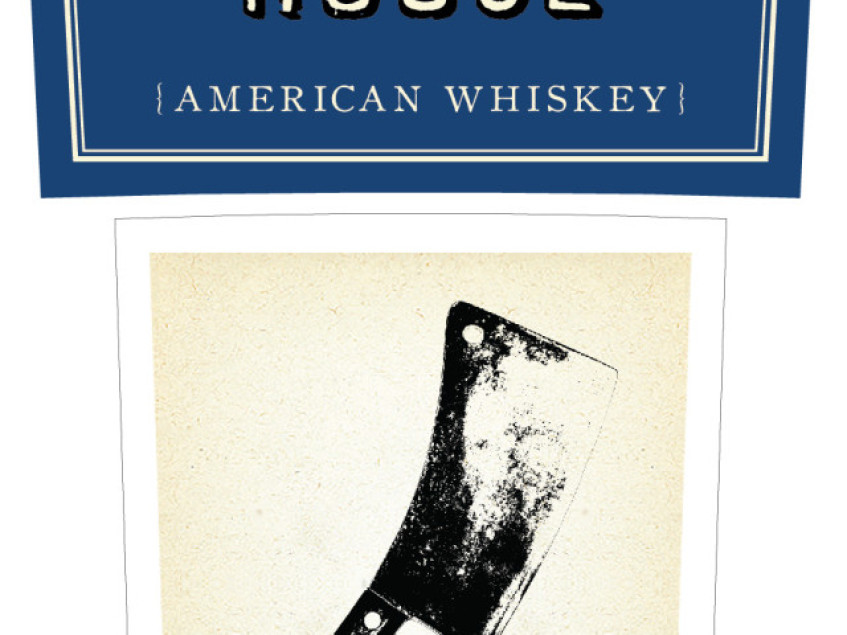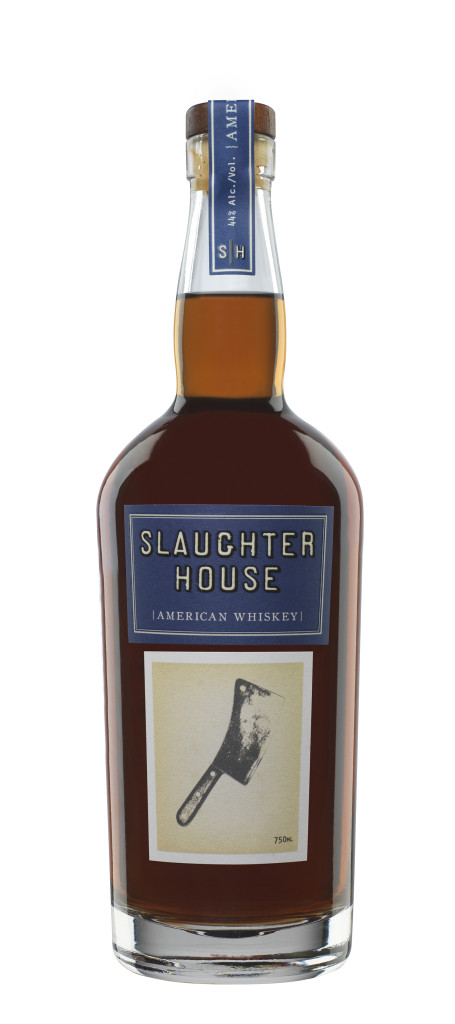 The other evening I picked up some Slaughter House American Whiskey for a choice tasting. For those that may not know Slaughter House is a creation from wine Rock Star Dave Phinney of Orion Swift Cellars fame. This is the man who created "The Prisoner" red blend in 2000 which catapulted his company into legendary status. He went on to form Orion Swift Cellars and sold "The Prisoner" to what is now known as The Prisoner Wine Company. For years Orin Swift has been making sourced wine blends that have garnered high scores and critical acclaim. His combination of high quality sourced grapes, meticulous vinification practices and creative labels have made him one of the more sought after and well respected California wine producers.
Recently Dave made his foray into Whiskey making in which Phinney continues his attention to quality and innovative label design with this recent release. Upon acquiring high level whiskey the spirit spends nine years in American oak and is then finished in Orion Swift Papillion wine barrels. Papillion is a high end Bordeaux blend created by Orion Swift. When bottled a touch of pure water from a natural spring in Phinney 's Alexander Valley property is added to enhance its aromatics. The combination of aging, finishing and filtration creates a harmonious whiskey. Here is my review:
Spirit details: Proof 88
Price: $40
Origin: USA
Description: The Slaughter House label dons a butchers meat cleaver with a white backdrop invoking a murderous intention with an old school slasher/movie feel. This seems appropriate for this whiskey as it cuts right through your senses.
Nose: Intense vanilla and baking spice that hits you immediately.
Palate: Honey, marmalade, and vanilla swath the forefront while spice and candied fruit coat the palate. A bit of heat touches the tongue with honey and vanilla rounding it out. An intensely focused spirit yielding just the right amount of spice and sweetness for an American Whiskey.
Finish: Vanilla, spice, butterscotch and toast produce a finish that lingers on.
Conclusion: This is everything you would expect from an American Whiskey. Dave Phinney manages to capture the spice, vanilla and toasty qualities from the American oak while giving the whiskey a weighty mouthfeel from its Bordeaux barrel finishing. While I didn't feel like I was being hacked with a cleaver, Slaughter House Whiskey oozes with flavors that are a cut above the rest. A solid effort from this wine producer and worth a bottle purchase.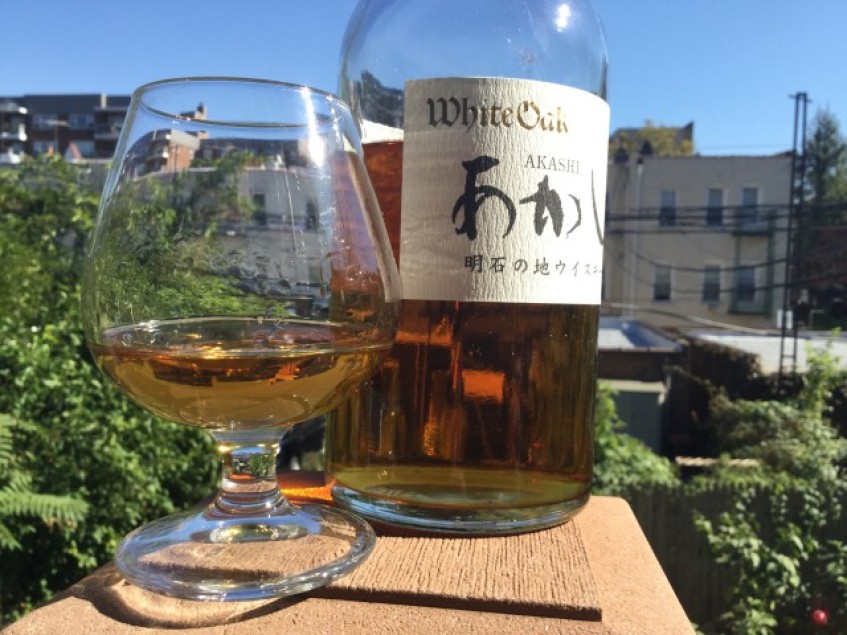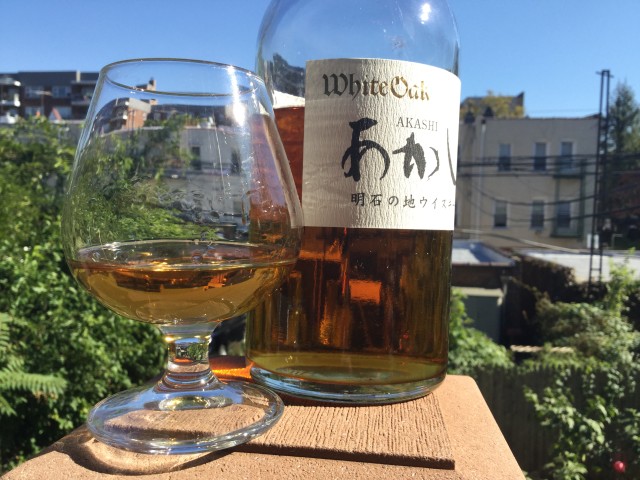 I picked up this bottle of Akashi White Oak at my local liquor store for the simple fact that it is produced in Japan and, well, we all know the Japanese whisky craze going on right now. So at $35/bottle, I thought, why not?
Akashi White Oak whisky is crafted using barley imported from Scotland and pure underground water from the Eigashima Distillery. From there, it is finished in ex-bourbon and ex-sherry casks, which is immediately apparent on the nose and the palate.
Here's the review.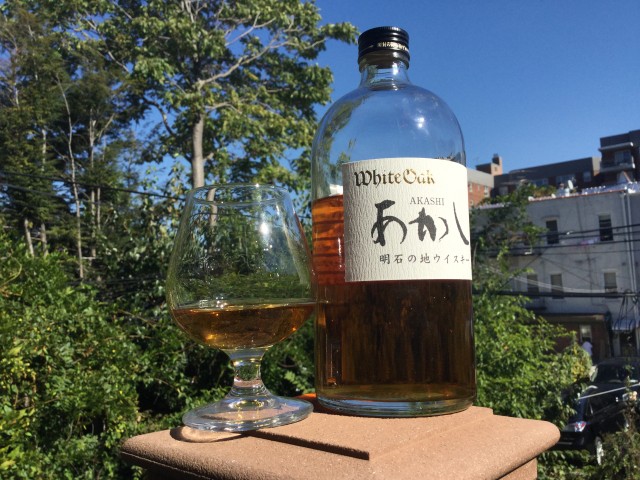 Spirit details
Proof: 80
Country: Japan
Nose
Slightly aggressive, the scent of this scotch is tantalizing, with orange peel, oak, vanilla, and a touch of spice.
Palate
Akashi White Oak really engages the taste buds with a lot of complexity to a level that is tough to find in a value whisky. This whisky shows its age a bit aggressiveness about halfway through the taste journey, but the finish is malty and long.
Conclusion
Akashi White Oak really is a wonderful whisky to have on hand – great aroma, wonderful flavors, etc.  The heat, however, definitely disrupts the experience, which is why I can't justify a grade higher than B+ (good).
Final Grade: B+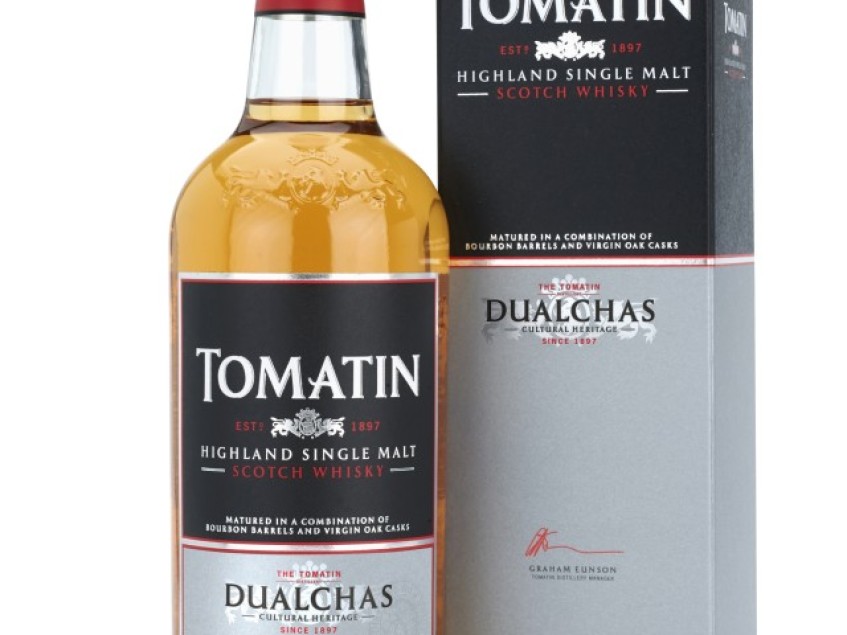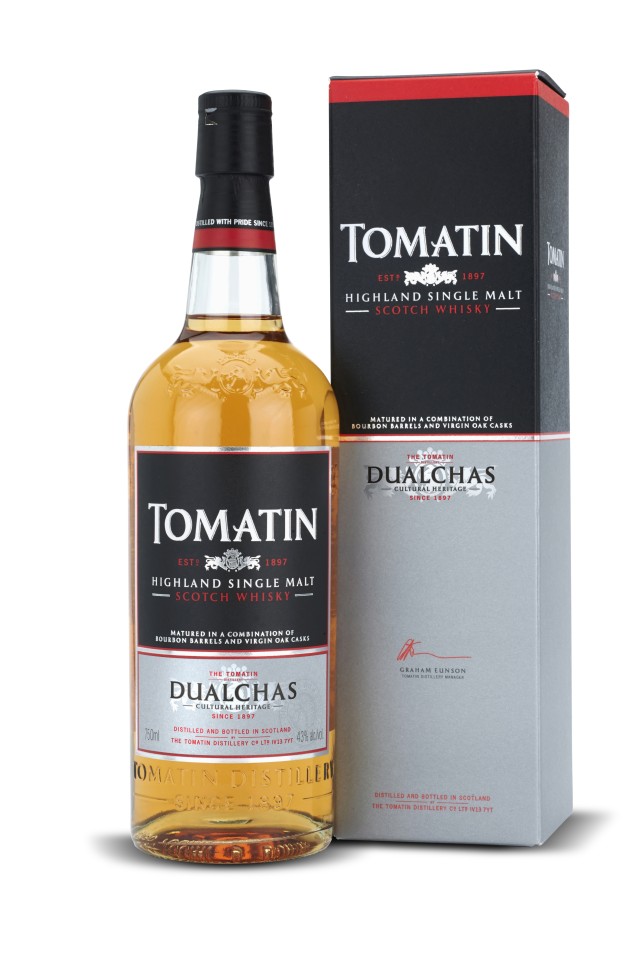 Since the beginning of my journey into the single malt Scotch world in 2013, Tomatin has been a favorite value brand for me. Tomatin Dualchas represents the brand's first no age statement scotch, and another huge win for the company.  At about $30 per bottle, this scotch deserves a spot (or two) on your whisky shelf.
Cask Type: Matured in a combination of Bourbon barrels and Virgin Oak casks
Strength: 43% alc./vol.
Nose
The nose is deep, a bit fruity, with touches of vanilla and spice.
Palate
Although this scotch isn't peaty, it is a bit of a flavor bomb. On one side are the woody notes brought out by aging in ex bourbon and virgin oak casks. On the other are bright citrus notes of lemon and a touch of pine. A really delightful combination.
Finish
The finish for Tomatin Dualchas is simultaneous long and sweet while also being light and refreshing.
Conclusion
As mentioned, this scotch is well worth the price. I'm a huge fan of Tomatin 12, 15 and 18 year (also wonderfully priced), so those could be worth looking in to as well.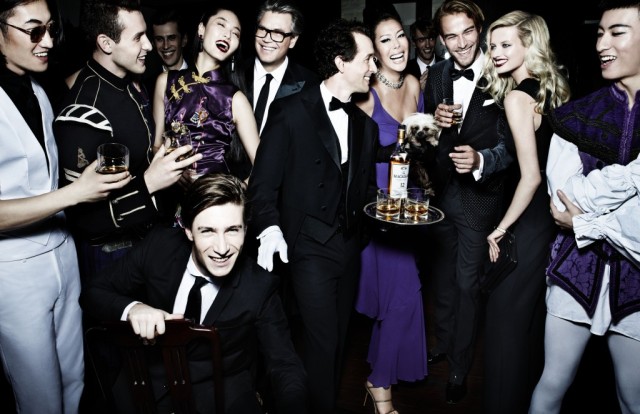 THE MACALLAN LAUNCHES ITS LONDON RESIDENCE
Luxury single malt whisky, The Macallan is taking over London's Two Temple Place for two nights only.  On 2 and 3 June, The Macallan Residence will unlock its doors and invite guests into the world of The Macallan.
The first UK event of its kind for the brand will take guests on a journey of carefully curated experiences exploring the world of photography, food and fashion.
Visitors to The Macallan Residence will learn how to expertly nose and taste single malt with Gold, Amber, Sienna and Ruby, award winning whiskies from The 1824 Series.  Master-classes from Mixologists Wayne Collins and David Miles will showcase the art of creating the perfect Old Fashioned cocktail.
Chocolate and whisky pairings from Artisan Du Chocolat will be on offer, as well a bespoke styling service from a number of hand-picked partners.  Photography from The Macallan's latest collaboration with the world's most glamourous and iconic fashion photographer, Mario Testino will also be exhibited for guests to enjoy.
Keith Bonnington, The Macallan Senior Brand Manager said: "The Macallan Residence is an exciting and unique event which will take consumers on an exceptional whisky experience.  Set in the iconic Two Temple Place, guests will be fully immersed in the world of quality craftsmanship synonymous with The Macallan."
A limited number of tickets are available for the two hour experience on 2 June at 7.30pm and 8.30pm and 3 June at 6.30pm at Two Temple Place, London, WC2R 3BD. To reserve your place please visit: http://www.themacallanresidence.com/.
Notes
Please enjoy The Macallan responsibly, visit www.drinkaware.co.uk for the facts.
Join the conversation on Twitter, Instagram and Facebook with #TheMacallanResidence
Like The Macallan on Facebook: www.facebook.com/TheMacallan
Follow The Macallan on Twitter: www.twitter.com/The_Macallan
Follow The Macallan on Instagram:  www.instagram.com/the_Macallan 
About The Macallan
Founded in 1824 in the heart of Speyside, The Macallan was one of the first distilleries in Scotland to be legally licensed. Since then it has built a reputation as one of the world's leading single malt whiskies.  The creation of The Macallan draws on the vital contributing influences of Spain, North America and Scotland, and of their respective natural raw materials, combined with traditional methods and craftsmanship. From its founding, through the subsequent owners of The Macallan distillery in the nineteenth and twentieth centuries and into the present century, The Macallan has been recognised for its outstanding quality above all else.
Announcement, Bourbon Review, Cigar Lounge, Education, Interview, Luxury Marketing, Opinion, Photo, Press Release, Spirits, Uncategorized, Whiskey Review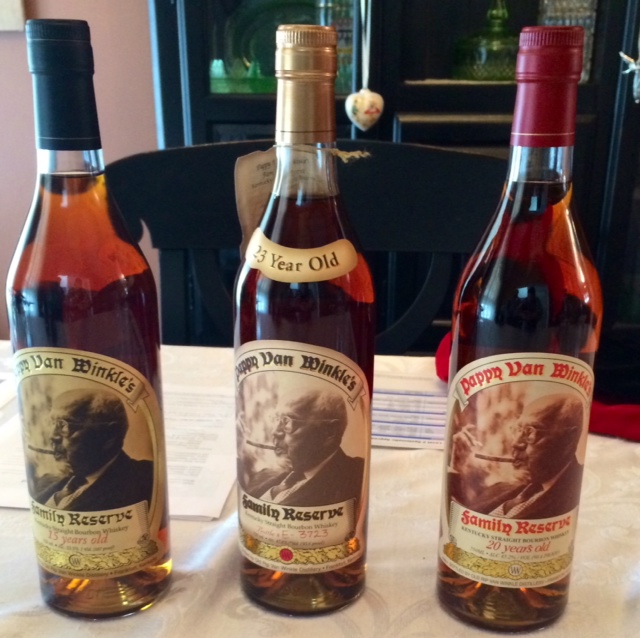 During one of our cold and dreary winters here in New York I invited some close friends to my house for a grueling task. I wasn't asking them to move furniture or paint rooms which are the archetypal favors you may rope a friend into. No, this was a "chore" most mates would jump at the chance to aid in. The call I placed was to ask if they would assist me in rating a vertical of Pappy Van Winkle 15, 20, and 23yr. old bourbon. Needless to say both friends didn't seem to mind lending a hand or their taste buds. However in order to gather sufficient and comprehensive results I had to put a few key methods into place.
First I chose these two friends for particular reasons. Although I had many people offer to "help" out with my study I felt I needed some specific tasters. One of them has tasted many a fine bourbon yet still considers his tasting acumen as" budding" and continuing to develop. Also this individual doesn't covet any booze or cigar and price and/or hype never sways him. I can always count on him for an honest assessment and he is one friend who even keeps me grounded at times. The other person has never tried bourbon but is a big fan of wine with a developing palate enhanced by his extensive Sommelier certification coursework. He is an asset to the study as he has the ability to recognize taste but no preconceived notions on what bourbon should be.
The Setup: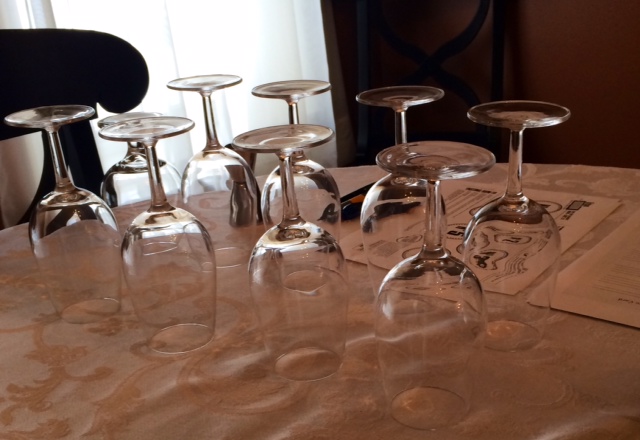 Second we had to do this study blind. In order to score without bias we needed to NOT be aware of what we were drinking. Each bourbon was covered up by someone not participating in the study and each bottle labeled simply 1, 2 & 3. We were poured each one in number order and utilized the UC Davis College Wine Score Card which applies to spirits as well. This card has a point system broken up into 3 categories with a scoring system for each category.  The categories were Appearance, Odor, and Taste. Each category was noted and then given a score. The scores were then added up for a final scoring on that particular spirit. The highest total score that can be achieved is 25 points on the UC Davis College Wine Score Card respectively. The results and ratings below are listed highest to lowest scored with tasting notes as well as the year of the bourbon. The results were quite surprising. Enjoy!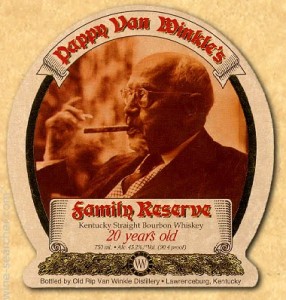 1.  Pappy Van Winkle 20yr. Old Bourbon- 20 Points. We found that this bourbon was the sweet spot in terms of the time Pappy should be aged in barrel. The color was a wonderful golden amber with a honeyed hue and a touch of rose'. The first nose gave off alcohol aromas some vanilla and slight spice. Initial tastings had vanilla, baking spice and oak with medium intensity. The mid palate was smooth and refined with oak vanilla and earthy characteristics. The finish was long, rich and continued with an interplay of spices, toasted oak and vanilla. An extremely balanced bourbon with a length that beats many I've tasted.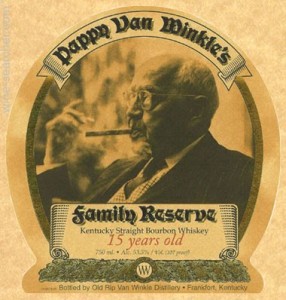 2.   Pappy Van Winkle 15yr. Old Bourbon- 18 Points. The color in the glass was that of caramel and toasted almond. Nosing gave off aromas of cinnamon, citrus and spice. This bourbon had a weighty mouth feel with earth and vanilla dominating. Midway caramel, butterscotch and a bit of toasted oak came through. Some "bourbon heat" kicked in for a moment before finishing with a long caramel/toffee aftertaste. This was a medium intensity bourbon and we all felt it was a fine sipping spirit.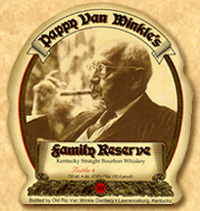 3.    Pappy Van Winkle 23yr. Old Bourbon- 17 Points. The color on this bourbon was medium with an amber hue. There was a more intense burn on the nose with some vanilla coming through on the second impression. There wasn't much more on the front of this offering. First sip yielded baking spice, wood and coconut. Midway gave a lot of earthiness along with baking spices and some more vanilla and caramel. There was a lot of heat present and the finish took on a long earthy and spicy character. This bourbon came on with intense spice, heat and wood no doubt due to its aging however we did not feel the extended time benefited it.
The lineup and copious note taking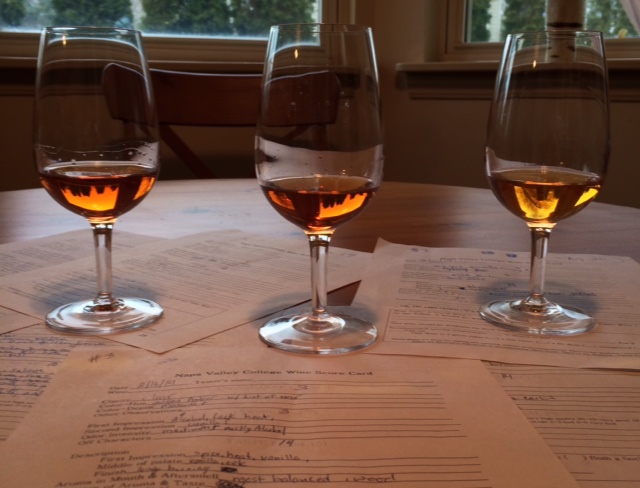 So after a long hard afternoon which trickled into evening we concluded our findings. Having drunk these bourbons for years I wasn't surprised to see the 20 yr. old the best in taste, flavor and finish as it has always been my personal favorite. We were all surprised to find that the 23yr. old scored the lowest in our tasting. This wasn't a bad bourbon at all in fact it is of extremely high quality. The additional aging however seemed to overpower some flavors which seemingly hurt its scoring. What makes blind tastings so interesting is that you remove your preconceived notions and are forced to focus on the sight, smell and taste of the product alone. I would recommend getting some friends together and try a blind tasting. It can be done with any spirit and you may be surprised at what you THINK you like. I'm sure you won't have any trouble finding friends to lend a hand in this endeavor,I sure didn't.