February 13, 2013 (Glen Allen, Va.) — The new General Cigar website, www.cigarworld.com has just gone live! While the name's the same, the site has been completely redone. The folks at General Cigar spent almost a whole year developing it.
Think of the new Cigar World as a digital cigar lounge. It's got cool interactive features like a virtual humidor and a cigar bomb component, and it gives cigar lovers the chance to interact and voice their opinions.
Cigar World also brings General Cigar to life, with detailed information on the company and their portfolio of products. It includes biographies of the artisans who make their cigars.
Other new features of the site include an education section, which will come in handy for those of you who need to brush up on their cigar knowledge.
The site also has a section devoted to lifestyle content. It's called CW World Magazine and it includes articles on wine and spirits, men's apparel, sports, electronics and more. CW Magazine is easy to locate on cigarworld.com. Just find CW Magazine on the main navigation, and click to get there.
To celebrate the launch of the site, General Cigar is running a contest called the 30 Days of Giveaways. Cigar World humidors, autographed boxes and other prizes are available. Just create a profile on the site, and you're entered to win. Visit www.cigarworld.com to get in on the action.
The Wall St. Journal interviewed Victoria McKee at Club Macanudo in two different video segments, one as a sort of cigar 101 and the other a brief overview of Victoria's top 5 cigar picks for the Fall. Both segments are very well done, though I might disagree on a few points in the second.
First, Victoria McKee, Vice President of Marketing for General Cigar Co. Inc., talks to the Wall Street Journal's Lee Hawkins about cigar basics, covering everything from cigar strengths and how to smoke, cut, ash and select the right cigar to go with meals and drinks.
[youtube=http://www.youtube.com/watch?v=rivTcQivy90]
Second, Victoria gives the Wall Street Journal's Lee Hawkins her tips for the five best cigars to smoke during the Fall. They also discuss the various cigar strengths and how to smoke, cut, ash and choose a cigars.
[youtube=http://www.youtube.com/watch?v=Vdewo2epdl8]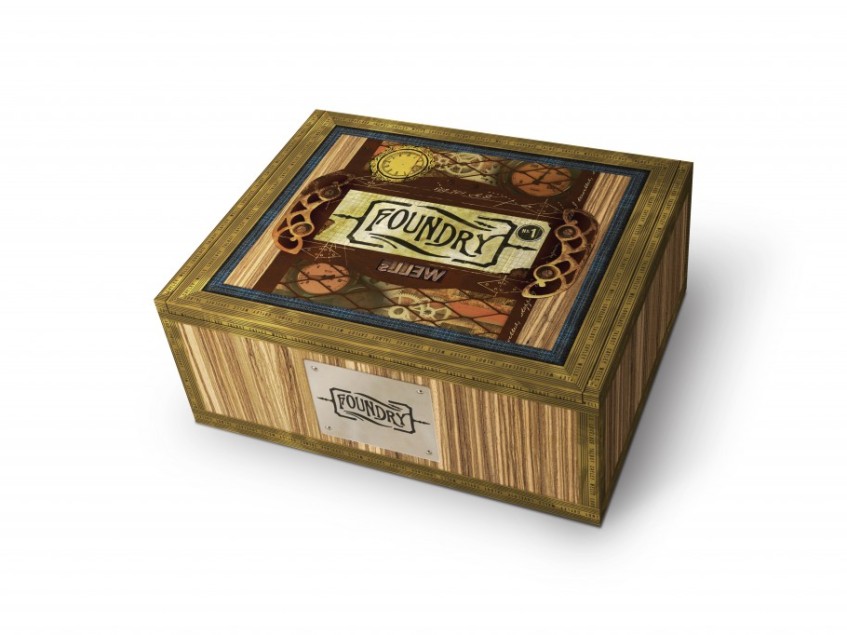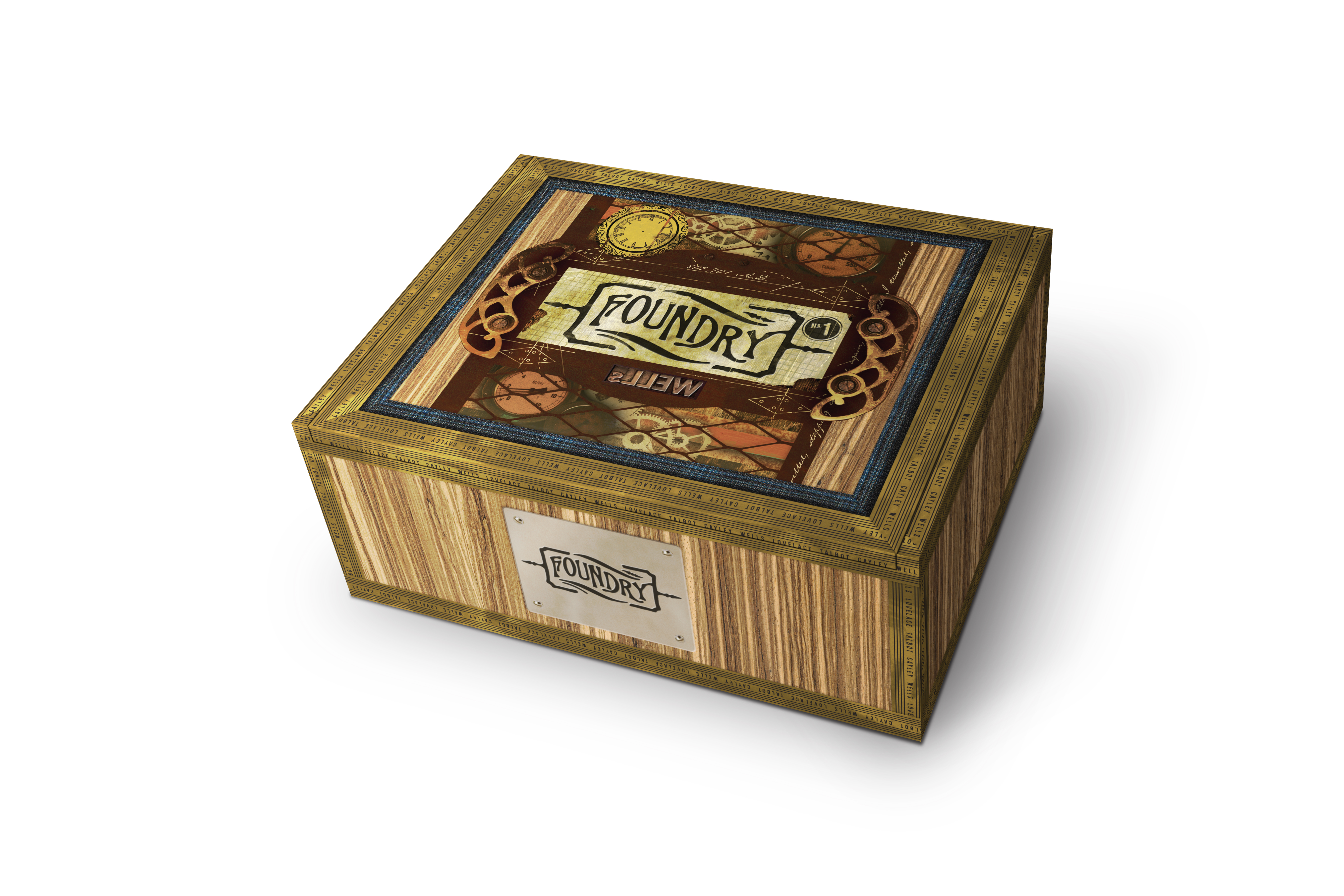 General Cigar is proud to introduce FOUNDRY, a new boutique collection created to amplify the artistry and romanticism of premium cigars.
FOUNDRY is a stark juxtaposition between the old and the new.  This visually-arresting collection was inspired by the art form of "steampunk," which is both a retrospective and futuristic interpretation of innovation.
FOUNDRY is the brainchild of Michael Giannini who led the team that created the breakthrough brand. "Innovation comes from many sources," he notes. "It is a pleasure and an honor to be able to call upon our greatest resources: the collective talent of cigar masters, our expertise in tobacco cultivation, processing and blending and the creativity of our artisan cigar rollers and box makers to bring FOUNDRY to fruition."
Through a groundbreaking approach previously unseen in the premium cigar category, FOUNDRY entices the premium cigar connoisseur to take a bold step back in time and a quantum leap into the future to envision the artistry of handmade cigars through the lens of unbridled innovation.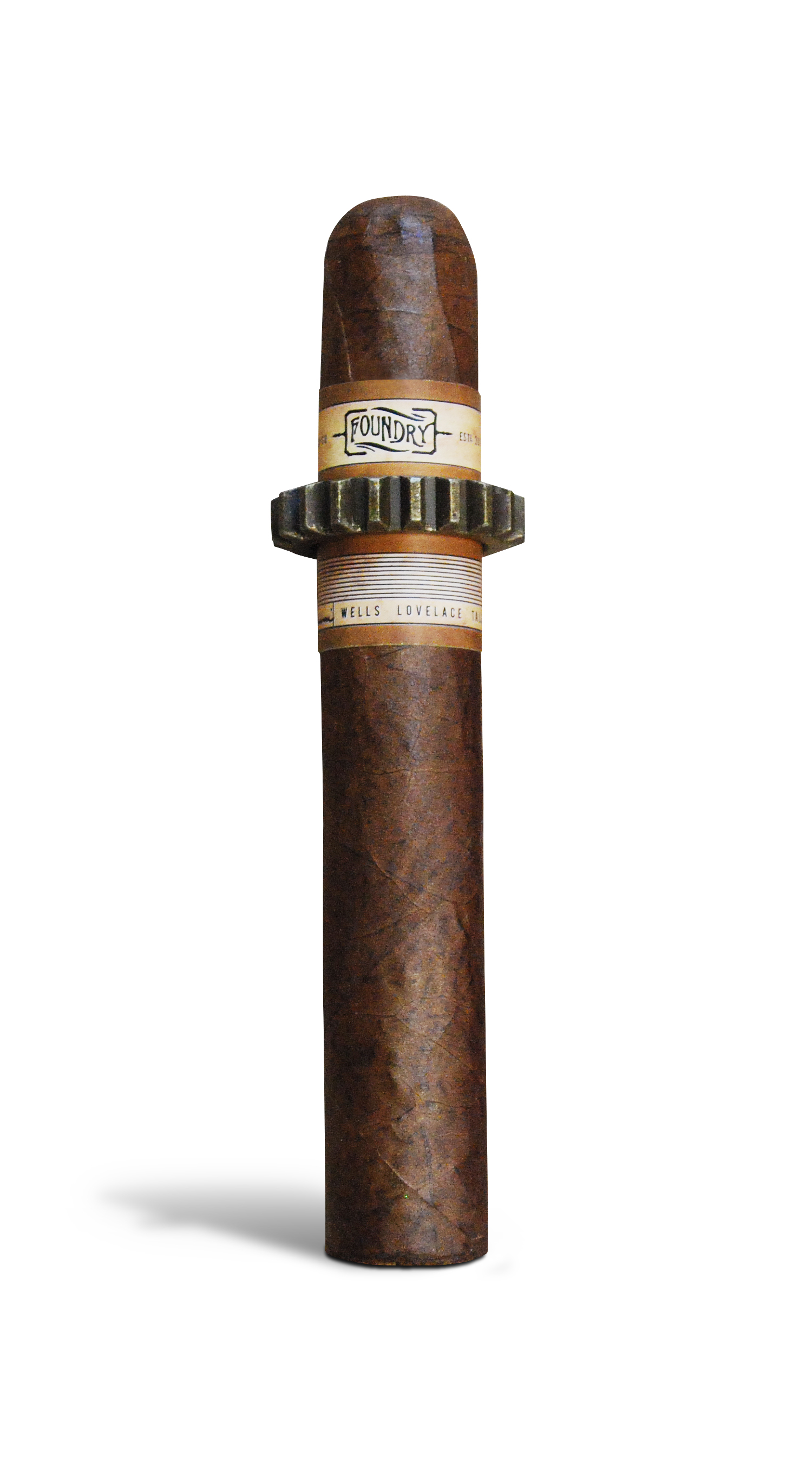 Visual considerations aside, FOUNDRY's avant-garde approach extends to its masterfully balanced synthesis of flavors. Featuring an indulgent collection of five proprietary tobaccos from four different countries, each aged between three and six years, Foundry's foundation is amplified through an eight year old wrapper developed by General Cigar. Called H-47 Pleno Sol, the lustrous wrapper imparts a deeply complex, layered smoking experience like no other.
The four-cigar collection is accessibly-priced, and will make its mark on tobacco retail starting in late-October. Foundry features these new cigars: Wells (6"x 50, SRP per cigar is $7.95); Lovelace (6 ¼ " x 54, SRP per cigar is $8.45); Talbot (5" x 60, SRP per cigar is $8.95) and Cayley (6  ½" x 60 x 56 x 43, SRP per cigar is $9.45). Each frontmark is presented with a unique box design and features both a traditional paper band and a steampunk-inspired metal gear band.
8/2/2012 – Hill & Partners, Inc. will partner again with General Cigar Company Inc. to bring the premier manufacturer and marketer of hand-made imported cigars in the United States to the IPCPR (International Premium Cigar & Pipe Retailers Association) 80th Annual Convention & Trade Show to be held August 2-6 at the Orange County Convention Center in Orlando, FL.
The creative team at Hill& Partners will design and manage a custom rental hybrid with a footprint covering 8,000 sq ft. The eclectic exhibit will impart unique brand presence to a variety of General Cigar's diverse portfolio of products, incorporating five separate branded environments under one flagship custom designed property.
The Macanudo brand will be promoted with a golf-themed display, complete with a putting competition; winners will receive General Cigar branded Calloway accessories. The World Golf Tournament will be broadcast live over three monitors. The inviting display will include cocktail tables and stools where visitors can take a break and watch the Tournament and the putting competition.
The CAO brand will premier its newest cigar, the "Concert", at a corner station with a musical theme. Featured will be a small stage with CAO branded instruments and concert equipment. Live concerts will be broadcast on the CAO monitors, further bringing the concert theme to life.
The Punch brand will be represented by a "tailgating" theme, complete with a Punch blimp floating overhead, a branded tent, pick-up truck, chairs, tables and other "tailgating" accessories. Attendees will be able to enjoy NFL highlights on two screens while a massively scaled model of the Punch 6-pack promo will anchor the space, standing over 8-feet tall.
The La Gloria Cubana gazebo will simulate the look and atmosphere of the Dominican Republic. Built with a thatch roof, the area will feature a cigar roller to hand roll cigars on site and add an extra element of interaction for trade show attendees.
"Café Macanudo" will offer food and beverages to visitors throughout the convention and trade show.
"We look forward to showcasing General Cigar and its highly popular brands in unique and imaginative ways at this prominent trade show," said Michael McMahon, President and CEO of Hill & Partners, Inc.