Tonight I held the my summer's first poker & cigar night, and it rocked.  Friends brought cigars, drinks, other fine tobaccos, and of course, a poker set.  The night was a tad chilly for a summer evening hang-out, but it worked perfectly.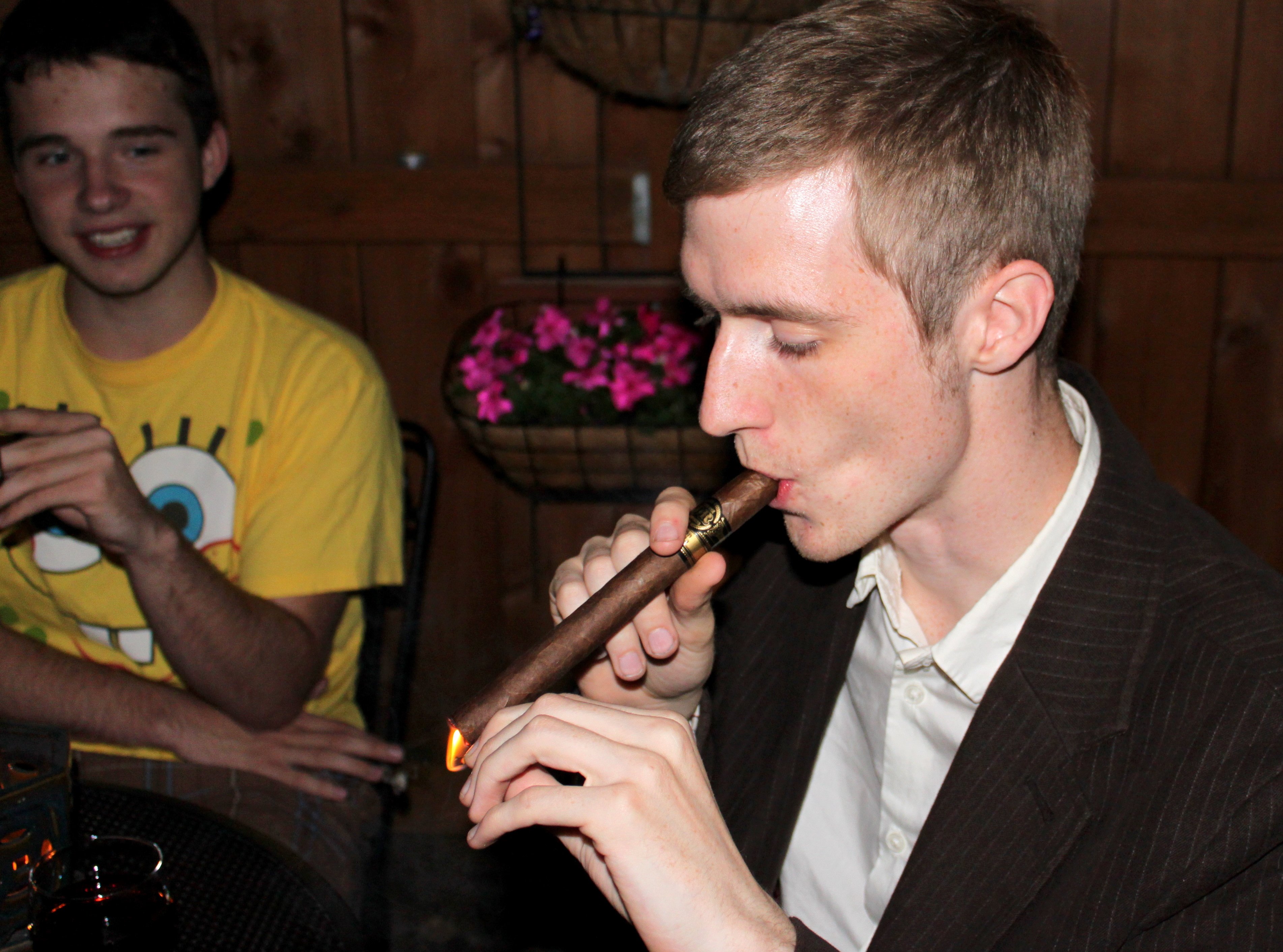 On hand were a few cost-effective Mr. B cigars that I've seen highly recommended online for budget smoking. I smoked a JR Cigar brand alternative (Churchill) that was wonderful and complemented the night perfectly. As the night progressed, we pulled out our pipes and traded tobaccos and recommendations – I stuck with De La Concha's "Sir Henry Morgan", a wonderfully thick, bold English blend, and the Nat Sherman blend #314.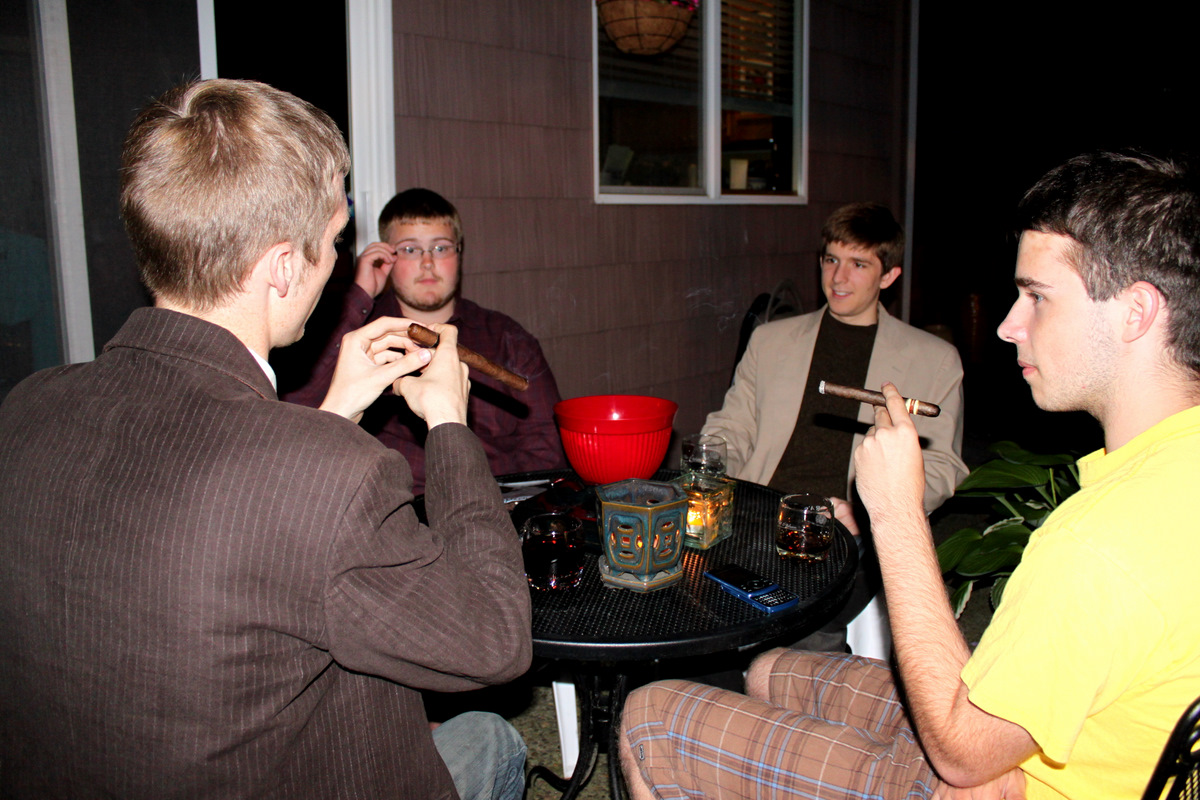 Another friend brought some well aged Scotch which accompanied the tobacco well and helped make the night the perfect event that it was.
Without a doubt, poker & cigar night will be a reoccuring theme of my summer as I am away from New York City.  I miss the city's lounges and excellent tobacco selection, but a summer night spent on the back patio in the company of friends just can't be beat.