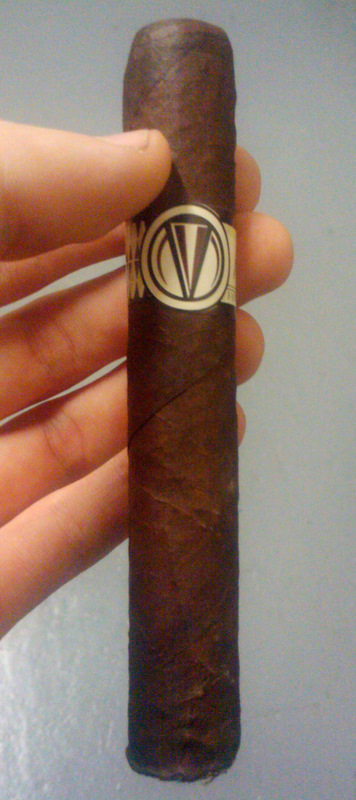 The Rocky Patel Famous Signature is a joint venture between Rocky Patel, Amilcar P. Castro, and Famous Smoke Shop.  I got this cigar as part of the Amilcar Perez 12 cigar sampler, which I would highly recommend looking at and buying. This cigar is generally described as a medium-full bodied cigar, though I found it to be full bodied.  While reviewing this cigar, I gave blind tasting a try – lights off, so I could get a better sense for the taste. Music for this smoke was a mix of Pink Martini, Frank Sinatra, and Putumayo: Cuba – definitely an album to give a listen to and explore. For other great music to listen to while smoking, check out the Aspiring Gentleman's article series Music to Imbibe In.
Specifications for this blend:
Binder: Mexican
Filler: Nicaraguan
Wrapper: Habano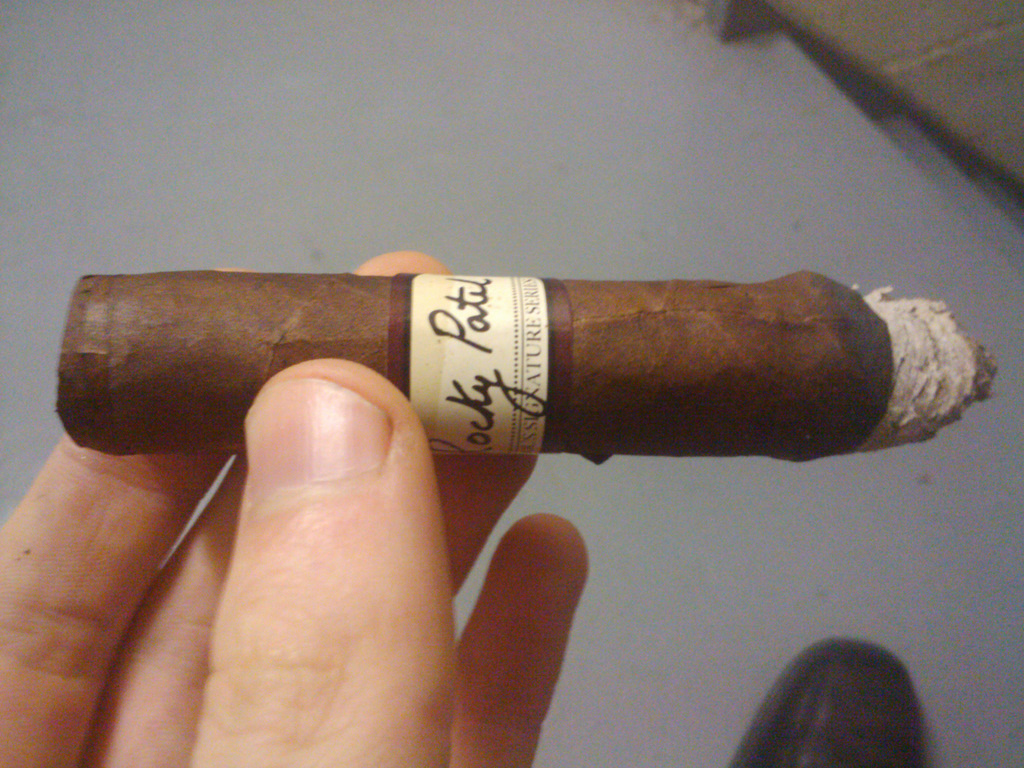 Appearance and Construction:
Fair. A few noticeable veins. The label, in my opinion, is not very attractive. There are a few minor blemish. On an upnote, the draw is, as is usually with Rocky Patel cigars, excellent. The wrapper is dark brown – a bit lighter than the image you will find on Famous Cigars.
Smoking Characteristics and Taste:
1/3: This cigar kicks off with a pretty good deal of spice, though it is initially medium-full bodied.  Opening tastes are spice, black pepper, and natural tobacco. Certainly not the smoothest cigar, but I enjoy the spice and the complexity.
2/3: The spice pulls back for a minute or two, but is back stronger than before–a bit too much for me, honestly. This cigar reminds me a bit of the Perdomo Habano, though I think the Habano is a bit more well-balanced.  The spice continually builds and even becomes a bit acidic. I hope it backs off a bit.
3/3: By the last third of this cigar, I'm starting to really feel the tobacco. This is really a cigar to take slow. Smoke it too quickly and the smoke will heat up. The heat ended up becoming a pretty big problem, so I let the cigar rest earlier than usual.
Conclusion: C+
This isn't a bad cigar, but it definitely isn't my favorite flavor/strength profile. Main flavor notes here are natural tobacco and black pepper behind it. If this is a flavor profile you are interested though, this cigar is definitely worth a try.  I'm definitely a much bigger fan of the Vudu and the Patel Bro's Next Generation (you can find that reviewed 
here
).