It was the end of a long semester and relaxation was in order. I decided on the Oliva Series G
Maduro Presidente allowing for a long relaxing break. I paired water with the Oliva Series G
during this review.
Specifics
Size: Presidente 8×52
Wrapper: Connecticut Broadleaf Maduro
Binder: Nicaraguan Habano
Filler: Nicaraguan Habano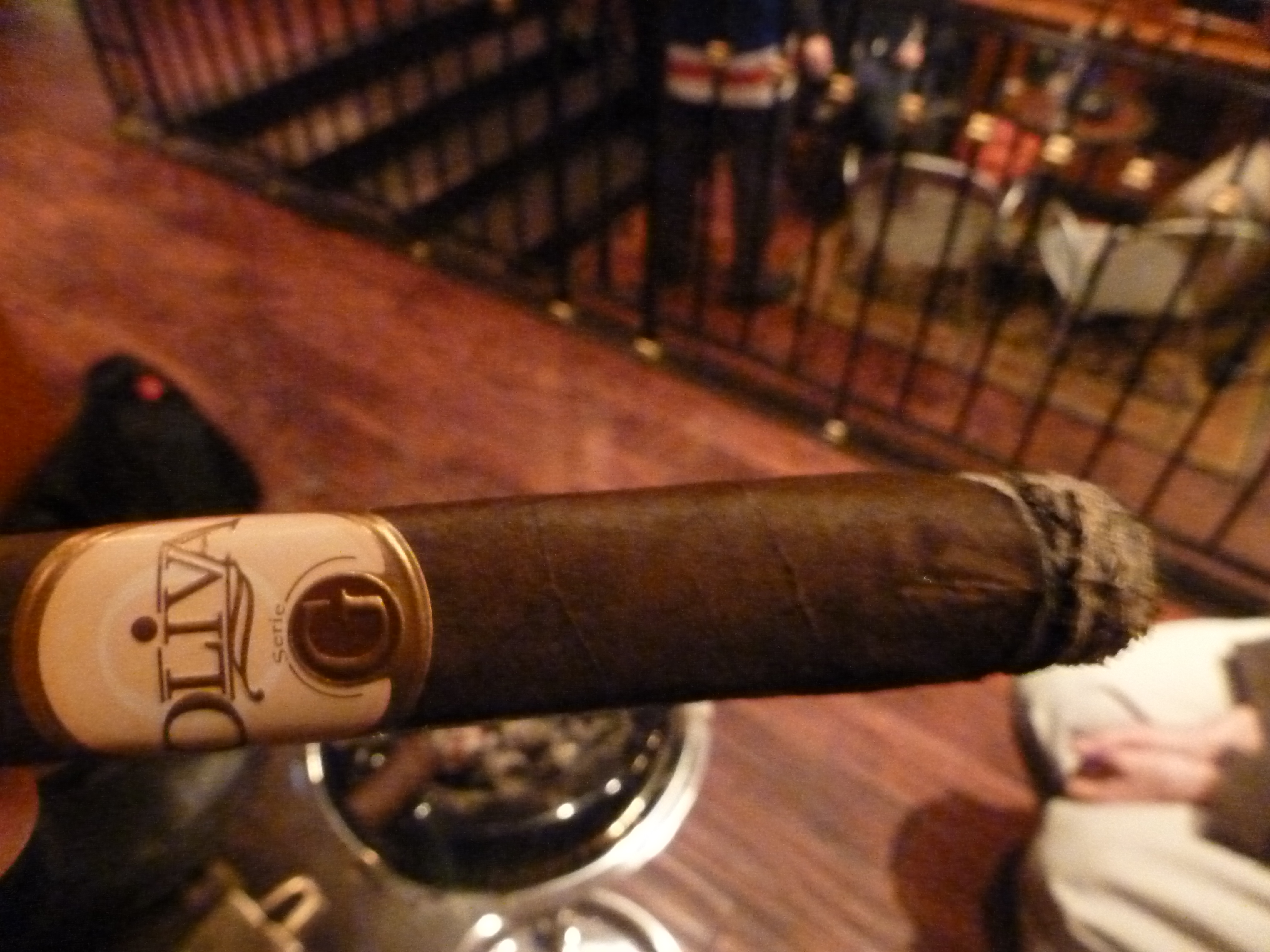 Appearance & Construction
The cigar was solid to the touch with no soft spots or imperfections on the cigar. The oval white
and gold band contrasted nicely with the maduro wrapper. As I inspected the cigar, the foot
smelled of coffee and tobacco. I made a v-cut, I tested the cold draw that had spice added to the
earlier flavors as well as a nice draw.
Taste & Smoking Characteristics
The Oliva Series G initial puffs were black coffee and tobacco. The opening flavors remained
consistent throughout the smoke with dark chocolate. These flavors remained through the
duration of the cigar. Half way through the Series G Maduro, a berry flavor appeared in the
background that went with the darker flavors. Towards the end of the cigar, vanilla and maple
added to the overall flavor profile. The smoke of the Oliva Series G Maduro is creamy.
During my 2 hours smoking the Series G Maduro I had to ash the cigar a few times. The salt
and pepper ash held to half an inch. The burn remained straight with no trouble during the Oliva
Series G.
Summary
Overall, the Oliva Series G Maduro Presidente is a well-constructed long smoke with an even
burn and flavor. The Series G Maduro would pair well with a nice cup of coffee.
Final Grade: B-