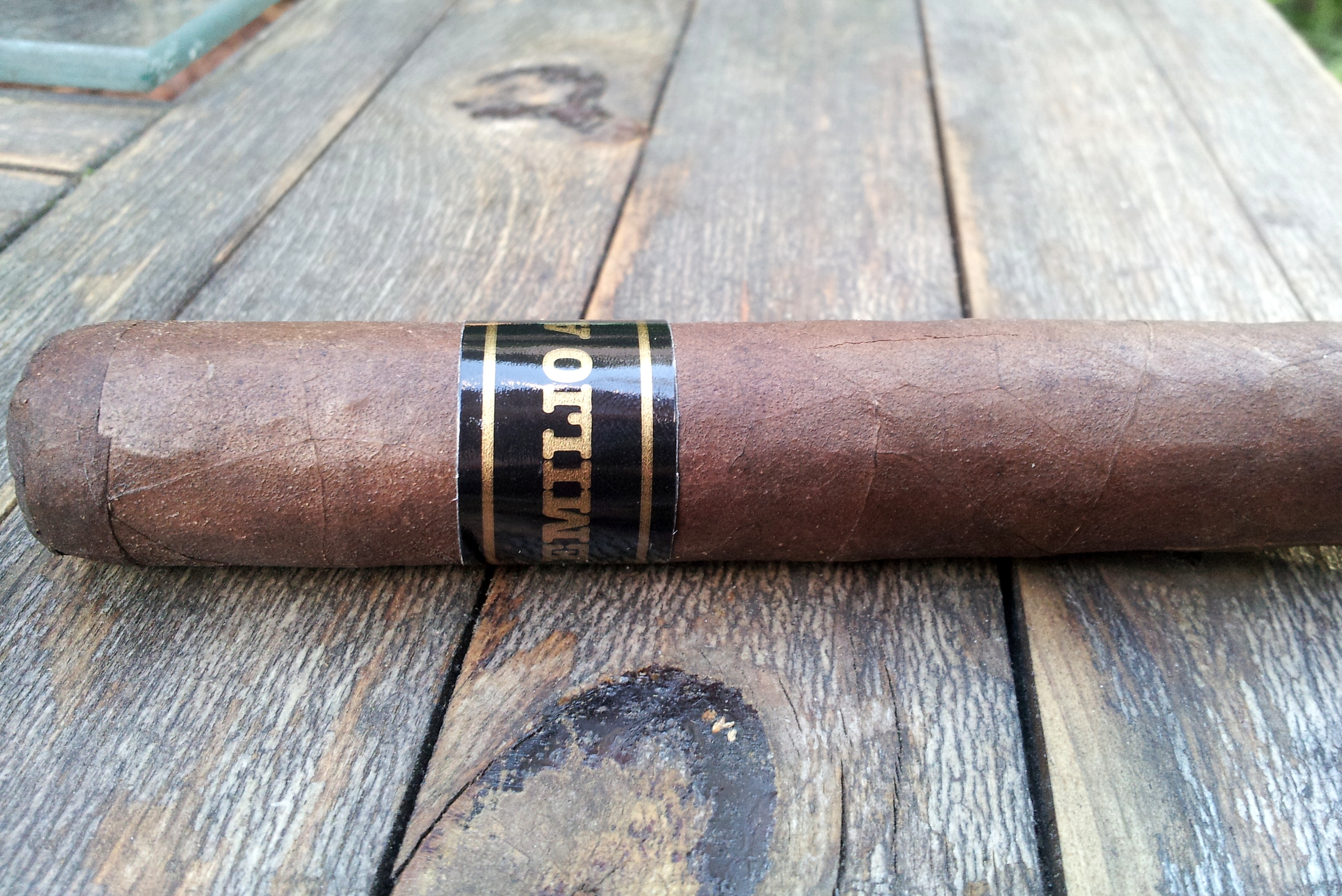 After more than 6 months of seeing Emilio Cigars pop up on my Facebook and Twitter feeds, I caved and decided I'd give the AF1 and AF2 a try. This is the first of two reviews. As far as pairings go, I originally decided to just have some water on hand. The AF1 surprised me so much that I ended up going inside to make a fresh pot of coffee – at 8pm. Disclaimer: these cigars were provided free of charge by Gary Griffith, head of Emilio.
Blend Specifics:
Wrapper: San Andreas Maduro
Binder: Nicaraguan
Filler: Nicaraguan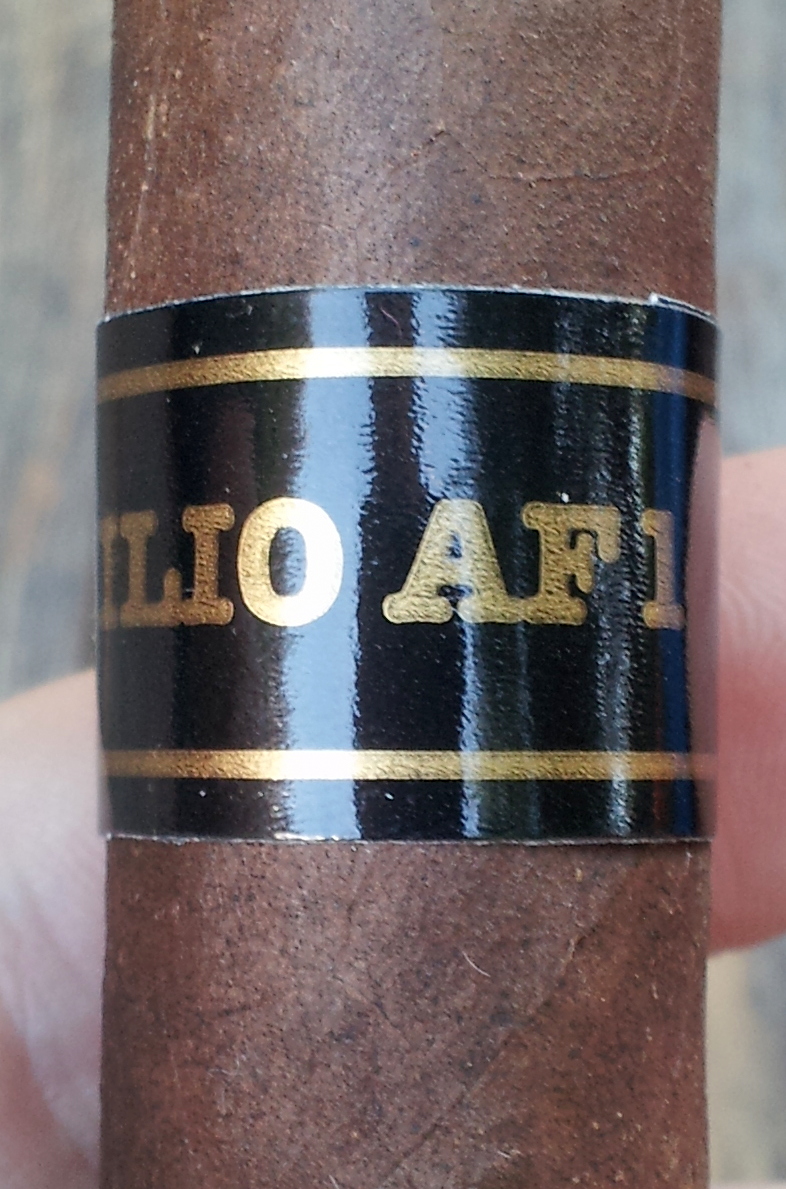 Appearance & Construction
Perhaps the most notable aspect of most cigars is the band. Not so with this cigar. The band is humble, with black and gold letters. What is noticeable, however, is the dark wrapper. The cigar is springy to the touch, a bit more than average. Smell on the foot is predominantly hay, nuts, cherry, and cocoa. There was also a good bit of plume.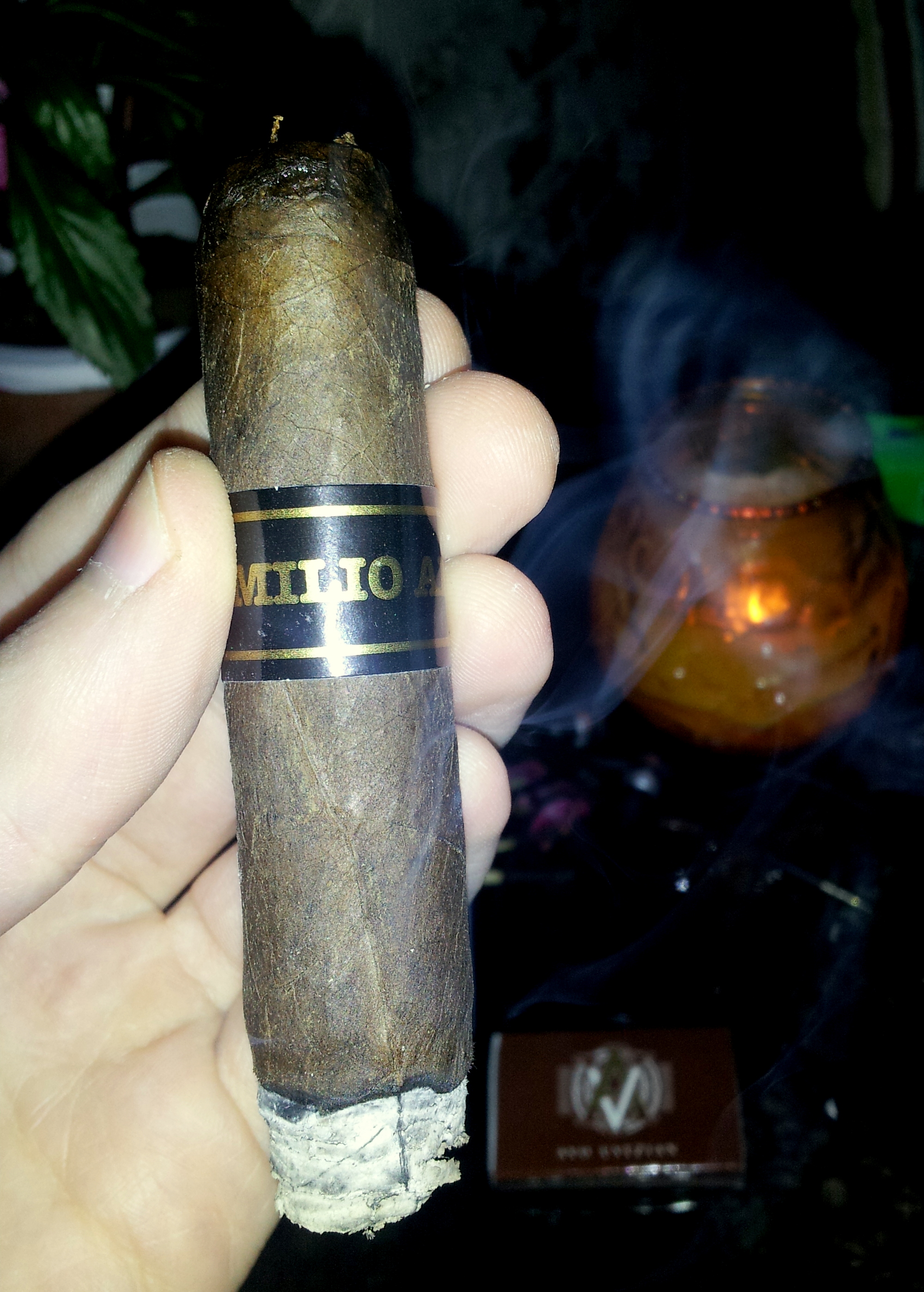 Taste & Smoking Characteristics
The first thing I notice when I put this cigar in my mouth is the immediate tingling on my lips. The smoke kicks off with a spicy punch, but remains cool. I'm actually really appreciative of the looser draw at this point as I'm really bringing in a lot of flavor on each puff. After about a minute, the cocoa notes become pretty obvious, though on second glance what I really taste is nice, smooth, dark chocolate. Very pleasant.
About an inch in, the spice has really backed down, letting the dark chocolate take center stage and I am really enjoying this stick. I went inside to make myself a pot of coffee, figuring it would pair well with this stick. And boy was I right.
About halfway through this cigar, I notice the spice picking up again. A welcome transition even though I was enjoying that smooth cocoa so much. Near the end, the dark chocolate again takes center stage. Absolutely fantastic.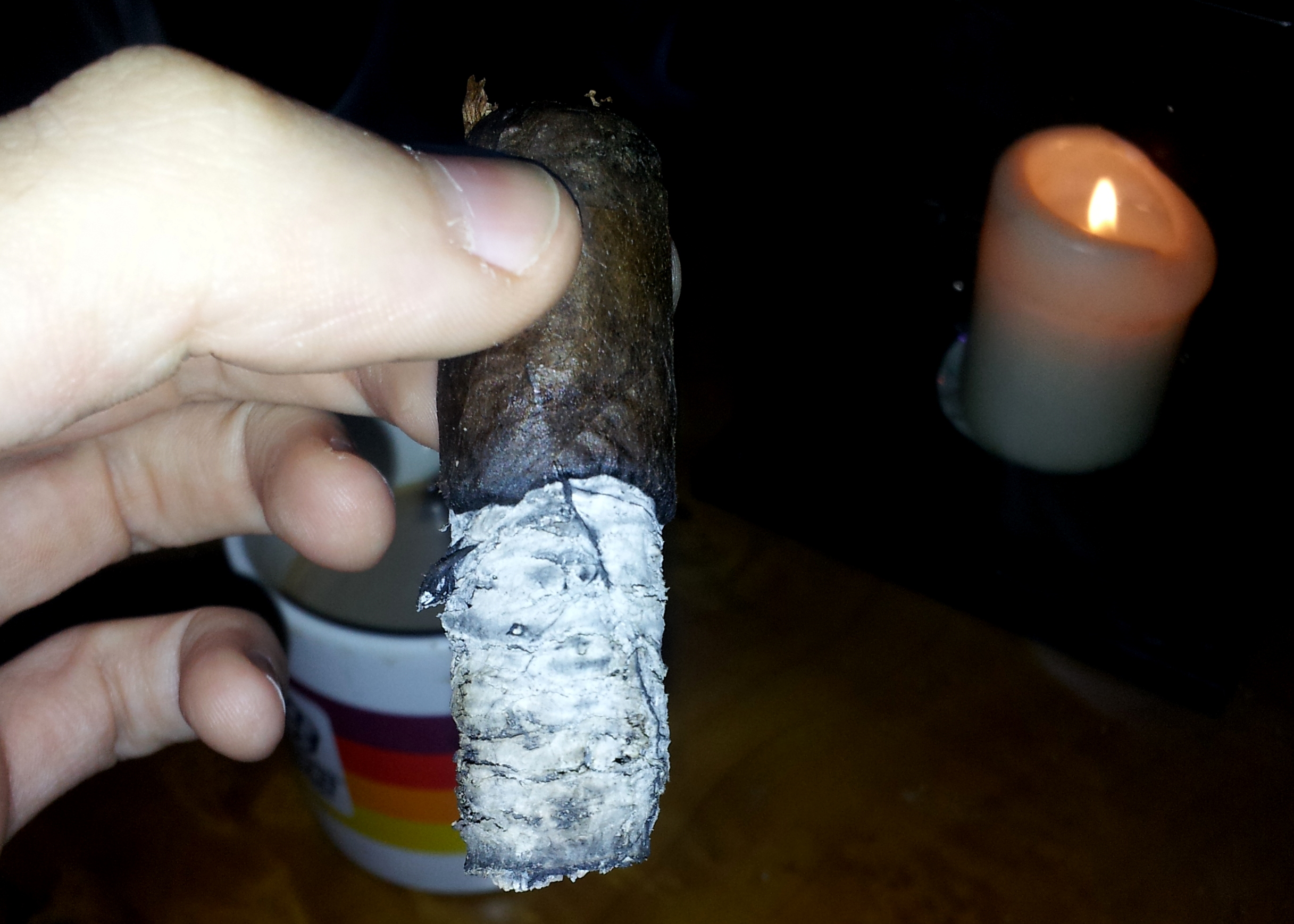 Conclusion
I loved this cigar, but I should point out that that is primarily because this cigar showcased one of my favorite flavor-profiles: smooth espresso and dark chocolate. If you're into that profile, then you just can't go wrong with this cigar. If you enjoy cigars with a brighter profile, this might not be the cigar for you. However, if you're in the mood to branch out into a different profile, this IS the cigar for you.
Final grade: A-