For many smokers, Arturo Fuente cigars are the first examples of fine tobacco that get them hooked on the art and enjoyment of smoking a cigar. For this review, I chose the Chateau Fuente Sun Grown, which I've had occasionally in the past and never really nailed down as far as flavor profile goes. For this stick, I paired a glass of water and some Spanish guitar music by Jesse Cook.
Blend Specifics
Wrapper: Ecuadorian Sun Grown
Binder: Dominican Republic
Filler: Dominican Republic
Appearance & Construction
This cigar features the classic Arturo Fuente label, framed in black, with the AF crest in the center. The cigar is packed in a decorative cedar strip, with another decorative band on the foot. Pretty great presentation for such a value priced cigar. In any case, these cigars haven't tended (in my experience) to have the greatest construction. On this particular stick there are two very large veins, which I imagine will probably throw off the burn. The cigar is triple capped, and off the foot are faint scents of granola and earth.
Flavor & Smoke Characteristics
It takes a few minutes for me to really get a good grasp on what is happening here as far as flavor goes, but from what I can tell there is an earthy spice, but not one typically associated with maduro cigars – i.e. not a lot of sweetness alongside of it, more of an almost savory taste. The smoke is medium bodied, and also has a very unique sort of bitter taste that could be interpreted as citrus notes.
In the second third, I'm beginning to sense that the aroma of this cigar is going to be more enjoyable then the taste on my tongue, which seems a bit too earthy for my palate. In the final third, not a lot changes, but the spice does drop a bit.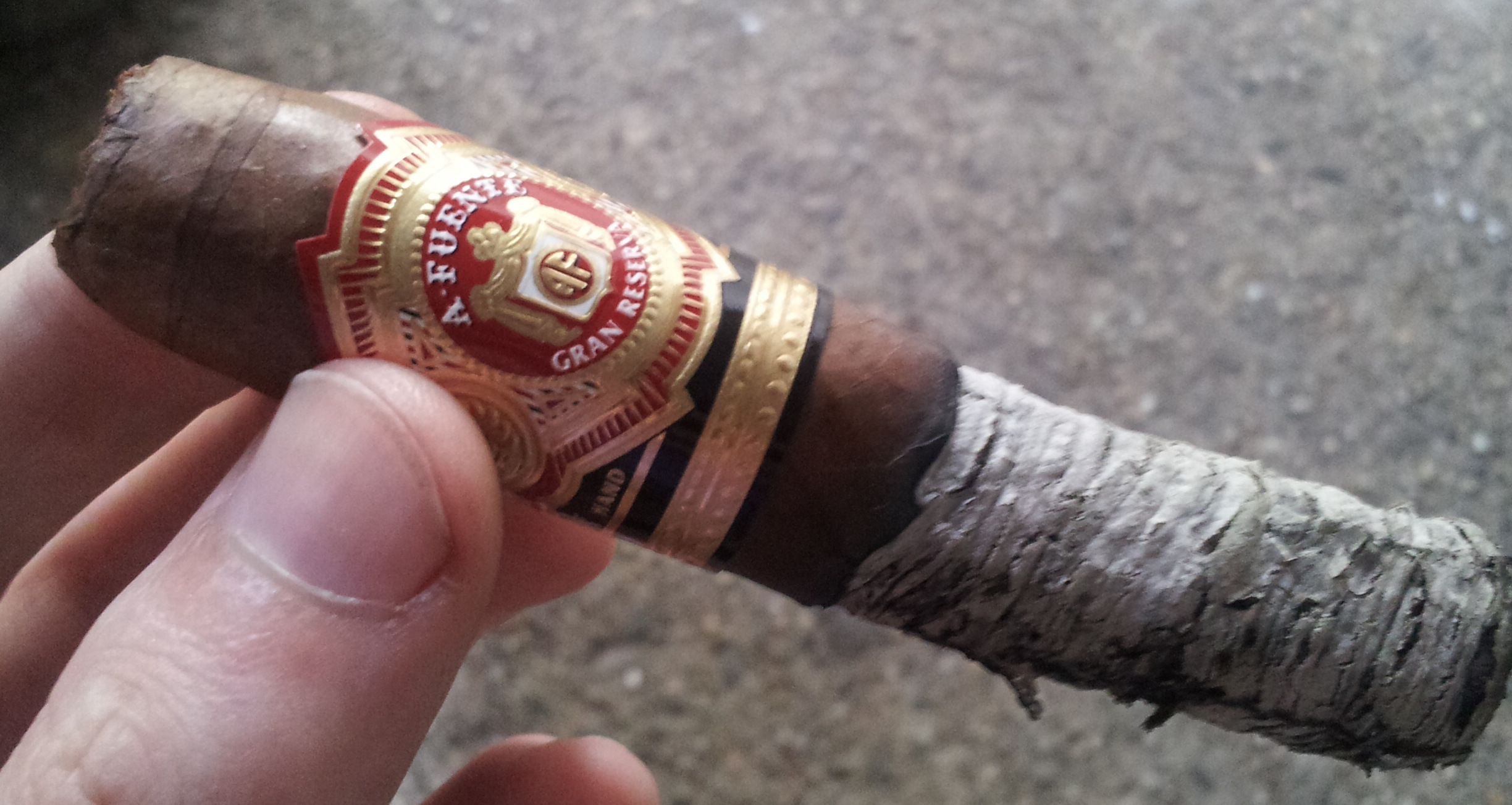 Conclusion
I smoked two of these cigars for this review, and though I love Fuente cigars, I have to say I'm not really impressed with the sungrown. More Fuente reviews to follow.
Final grade: B-