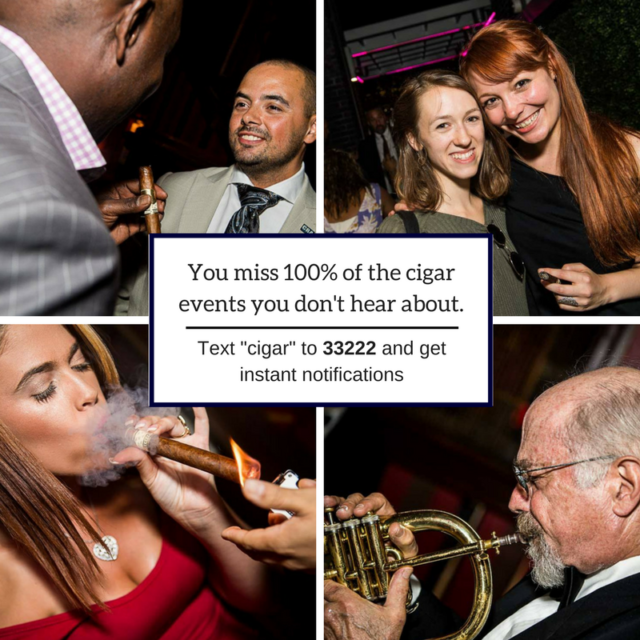 Over the last six years, we've spent a lot of time at Fine Tobacco NYC creating cigar and spirits events that New Yorker's can be proud to attend. We've introduced dozens of products to the New York market and had more than 6,000 attendees to our guests! That means we've sent a lot of emails letting people know about new events – but we also understand that not everyone checks email morning, afternoon and evening. So we've opened a text announcement service to instantly notify you when events are announced, or the afternoon before an event begins.
To get text notifications on upcoming events, text "cigar"to 33222. We'll send a maximum of 3 text messages a month.
Have a friend who would enjoy getting notifications on cigar, spirits, and jazz events via text? Hit share and forward this message on!