The Carnegie Club
156 W 56th St, New York, NY 10019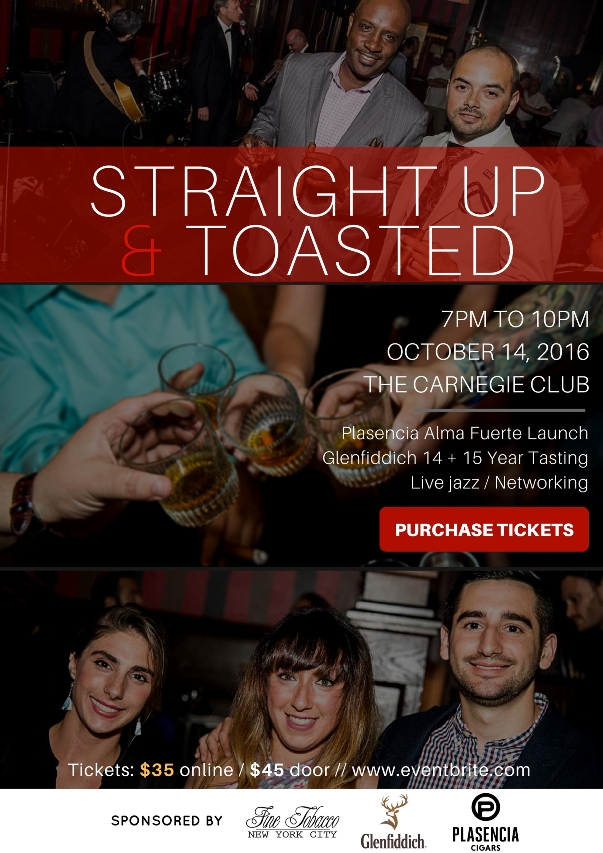 On Thursday, October 14th, join New York and Tri-State cigar aficionados at The Carnegie Club for the U.S. launch of the Plasencia's family new ultra-premium cigar, the Plasencia Alma Fuerte. Guests will enjoy the Alme Fuerte paired with two glasses of scotch: Glenfiddich 14 Year Bourbon Barrel Reserve and 15 Year Solera Scotch.
Join us for this special event with live jazz in a relaxed, social environment.
Dress code: business casual.
Ticket includes:
1 Plasencia Alma Fuerte
1 glass Glenfiddich 14 Year Bourbon Barrell Reserve
1 glass Glenfiddich 15 Year Solera
---
Plasencia Alma Fuerte
Since 1865, the Plasencia family has been finessing the art of tobacco growth and craftsmanship. From the rich fields of Cuba to the sun-kissed soils of the Nicaraguan and Honduran countrysides, they have tilled the land to create the finest handmade cigars – from the earth to the heavens.
Glenfiddich 14 Year Bourbon Barrel Reserve
 
Glenfiddich Bourbon Barrel Reserve 14 Year Old Single Malt Scotch Whisky is aged carefully in ex-bourbon barrels for 14 years. After this initial aging, Glenfiddich's Malt Master, Brian Kinsman, finishes the whisky in deeply charred new American Oak barrels supplied by The Kelvin Cooperage in Louisville, Kentucky. As a result, Glenfiddich Bourbon Barrel Reserve 14 Year Old Single Malt Scotch Whisky has a distinctly sweet aroma, reminiscent of bourbon flavors such as cracked corn, ripe summer fruits and caramel. The palate is spicy, with intense woody influences shining through, and leads to a clean finish accented by vanilla, almonds, raisins and faint wisps of smoke.
Glenfiddich 15 Solera Reserve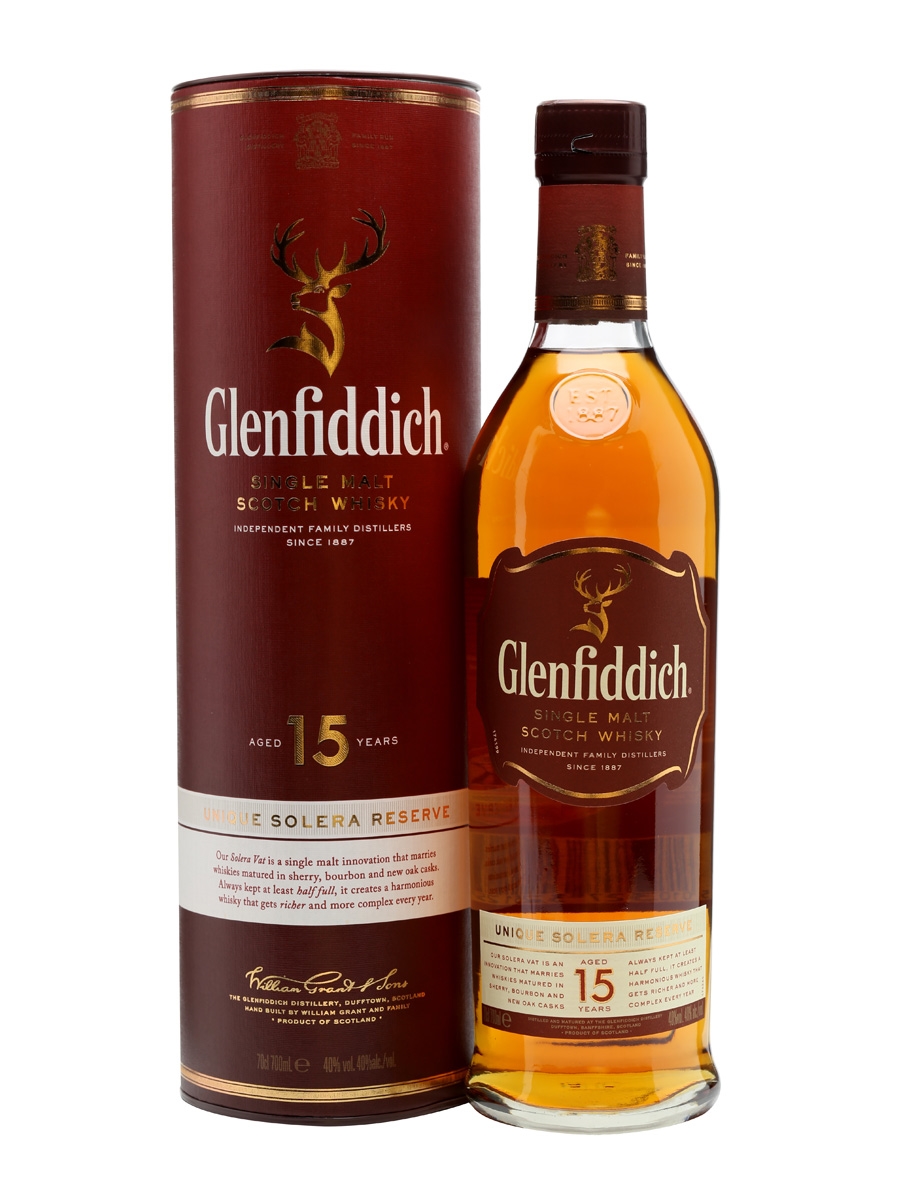 Glenfiddich Solera Reserve 15 Year Old is matured to perfection in three different types of oak casks. These are sherry casks, first used to age sherry, traditional bourbon casks from America and new oak casks, coopered from European timber. The Glenfiddich Malt Master carefully selects the finest casks for maturation to ensure the smoothness and depth of flavour which characterise Glenfiddich Solera Reserve.
Unique amongst Scotch whisky distillers is The Glenfiddich Solera System. At the heart of this system is a large handcrafted oak cask called The Glenfiddich Solera Vat. This contains 15 year old Glenfiddich from the three different types of casks. The Solera Vat is always kept at least half full, which ensures a consistent and finely balanced Single Malt. The process is completed by a settling period in smaller Solera Tuns prior to bottling.
---
The Fine Print / FAQ
You must be 21 or older to purchase tickets to this event. Those under 21 will not be allowed entrance into the club.
By signing up for this event, you give FineTobaccoNYC permission to send future cigar event invites via email.
What is your refund policy?
A full refund in the form of credit toward a future Fine Tobacco NYC event is available until 24 hours before an event.
Why do tickets cost a small amount more than advertised?
Eventbrite charges a small fee on each ticket sold which is added to the flat price of the ticket in return for use of the service.