The Carnegie Club
156 W 56th St, New York, NY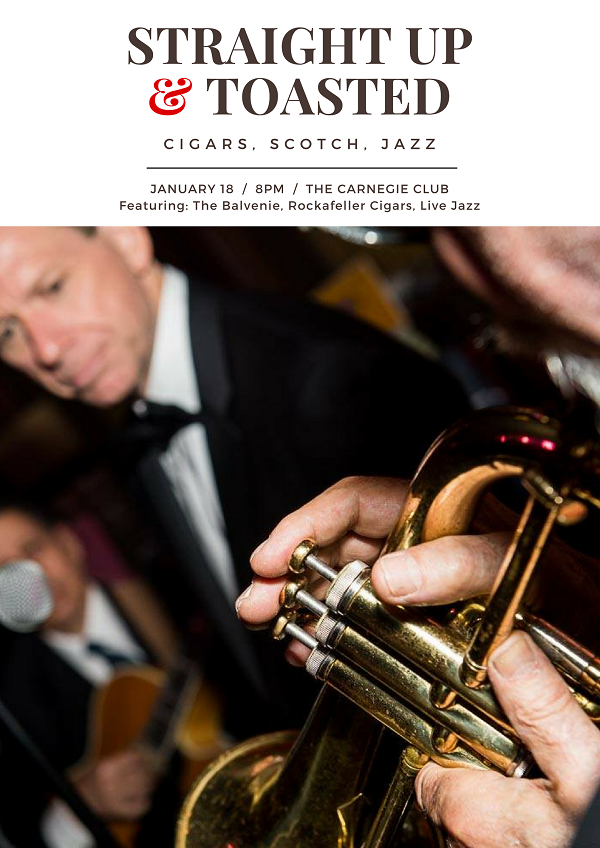 It's 2017, and Fine Tobacco NYC is kicking off our 2017 cigar event lineup with a brand new Straight Up & Toasted at The Carnegie Club. At the event, guests will pair brand new Rockafeller Cigars with two expressions of scotch from The Balvenie Distillery: Balvenie 12 Year Doublewood and Balvenie 14 Year Caribbean Cask.
We'll also have live jazz for guests to enjoy. So bring a friend, grab your business cards for networking and for our scotch raffle, and give your January the boost it needs.
Tickets are $35 online / $45 at the door. For 24 hours, a limited number of tickets are discounted to $30.
Ticket includes
– Choice of Rockafeller Maduro, Habano, or Connecticut
– Glass of The Balvenie 12 Year Doublewood
– Glass of The Balvenie 14 Year Caribbean Cask
Christi Gehrisch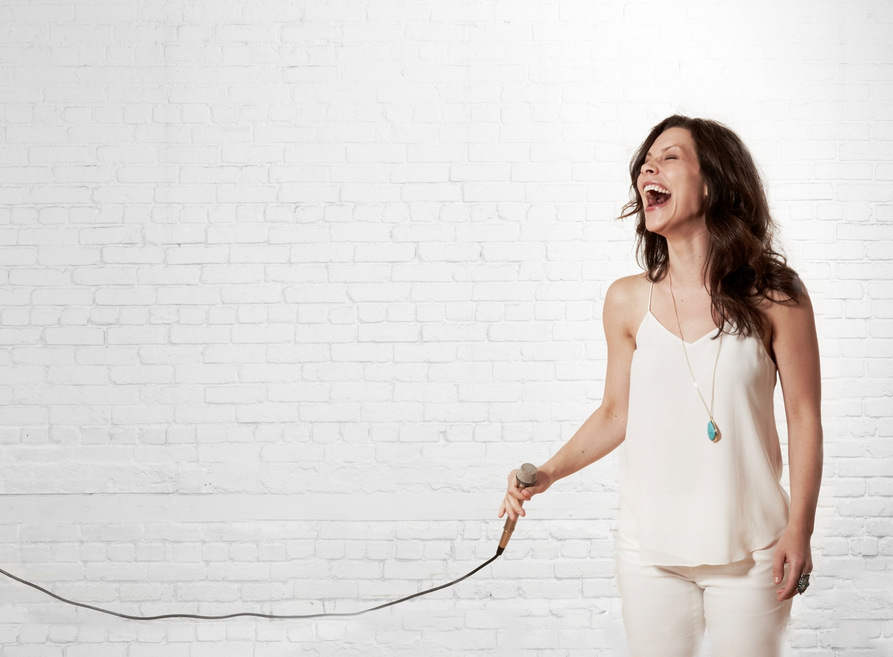 After studying Music and Theatre at Indiana University, Christi Gehrisch moved to New York City where she performs music of the 1920's, 30's and 40's, including New Orleans Jazz, Swing, and the American Songbook.
She regularly appears with The Lowdown Stompers and The Mike Sailors Swing Orchestra, and has been a featured performer at events for The National Down Syndrome Society, The American Heart Association, Common Ground and the GMHC. In April of 2013, Christi debuted her original music at The Whitney Museum's Blues for Smoke exhibit.
The Cigars
Rockafeller Cigars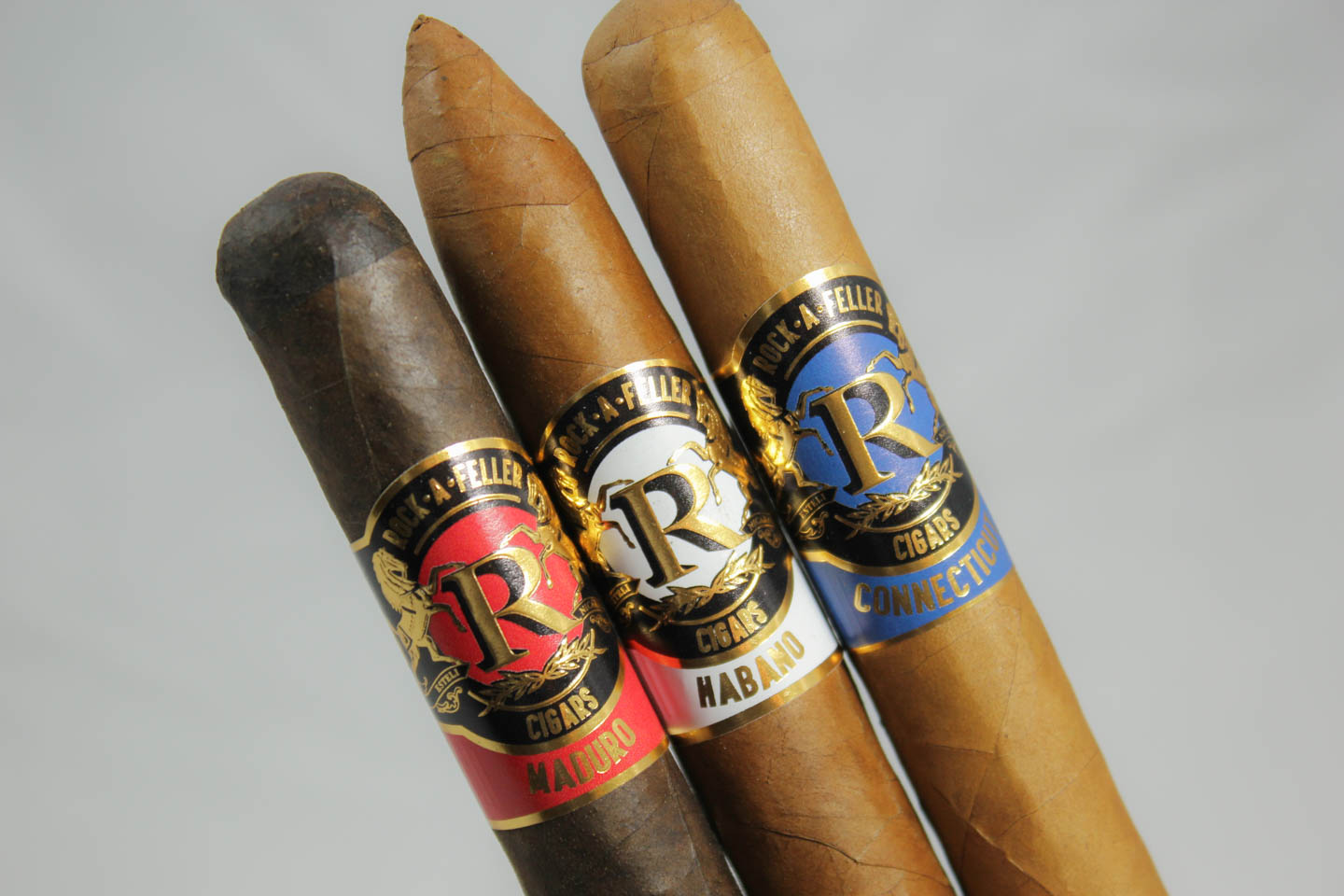 Rockafeller Cigars is a new take on a familiar name. Rockafeller Cigar's Nicaraguan blends come from the American Caribbean Cigars factory in Nicaragua, which produced noteable brands like Carlos Torano. The Rockafeller Maduro is wrapped in a San Andreas maduro leaf, with an Equadorian binder and Nicaraguan fillers. Rockafeller cigars also come in Habano and Connecticut blends.
The Whisky
The Balvenie 14 Year Caribbean Cask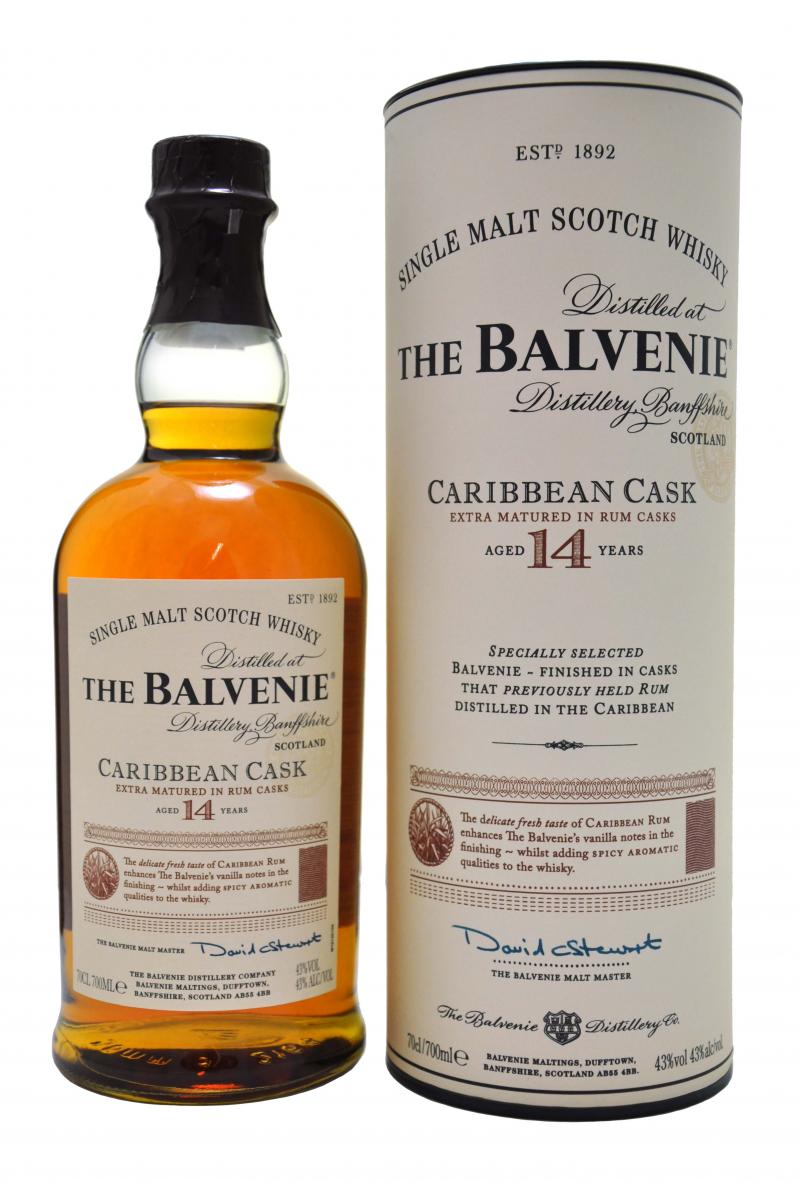 Caribbean Cask has been matured in traditional oak whisky casks for 14 years, and then 'finished' in casks that previously held Caribbean rum.
To create the ideal finish, Malt Master David Stewart filled American oak casks with his own blend of select West Indian rums. When he judged the casks to be ready, the rum was replaced with the 14 year old spirit and the wood was put to work adding the final touches.
The result is an exceptional single malt whisky with the traditional smooth, honeyed character of The Balvenie, married with notes of toffee and a hint of fruit, with a warm, lingering finish.
The Balvenie 12 Year DoubleWood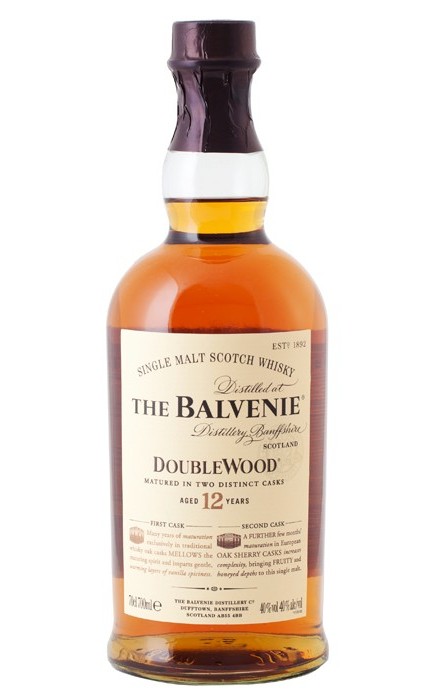 The Balvenie DoubleWood is a 12 year old single malt which gains its distinctive character from being matured in two wood types. Over the period of maturation it is transferred from a traditional oak whisky cask to a first fill European oak sherry cask. Each stage lends different qualities to the resulting single malt ~ the traditional casks soften and add character, whilst the sherry wood brings depth and fullness of flavour.

The Fine Print / FAQ
You must be 21 or older to purchase tickets to this event. Those under 21 will not be allowed entrance into the club.
Cigar purchase is included in ticket price
By signing up for this event, you give FineTobaccoNYC permission to send future cigar event invites via email.
What is your refund policy?
A full refund in the form of credit toward a future Fine Tobacco NYC event is available until 24 hours before an event.