2017 saw some truly special releases from boutique brands like Foundation Cigar Co, Cornelius & Anthony, and Dunbarton Tobacco & Trust, as well as established brands like H Upmann, Padron, Drew Estate and Davidoff. Even with an unrelenting pile of new federal and state regulations hitting the cigar industry recently, 2018 is shaping up to be a great year for the cigar industry.
My conversations with representatives of leading cigar companies indicate that they aren't letting up on new releases in 2018. Most plan on releasing new regular-production lines as well as limited edition lines.
You can find our running list of the most promising cigar releases of 2018 near the bottom of this page. But before we get to specific blends, here's a list of the top cigar companies to watch in 2018. That means: if you see new or even regular-production lines by these companies online or in store, you may want to strongly consider giving them a try. We also supply a list of the top three cigars from each company to try.

Founded in 2015 and led by Nick Melillo (formerly of Drew Estate), Foundation Cigar Co. won massive awards in 2016 and 2017, including listings in Cigar Aficionado's Top 25 and a number of top five and even number 1 rankings across the cigar blogosphere.
If you haven't smoked cigars by Foundation Cigar Co., yet, I recommend starting with The Tabernacle (tasting notes: extremely smooth with dark chocolate, sea salt, white pepper, and cedar) and then moving on to El Gueguense The Wise Man Maduro, which earned Cigar Dojo's number one cigar of 2017.
Top three cigars to try from Foundation Cigar Co.:
El Geuguense The Wise Man (original blend)

Another company founded in 2015 by Steve Saka (another former Drew Estate executive!),  Dunbarton Tobacco & Trust has released a number of phenomenal brands in its relatively short period of time. Saka's cigars are famous for their ingenious use of the Connecticut Broadleaf wrapper to create extremely smooth, flavorful cigars that contain depth, richness, and complexity. Mi Querida, one of Saka's earlier blends, ranked number nine on our Top 10 of 2017 list.
Top three cigars to try from Dunbarton Tobacco & Trust

In 2018, the only question I have for Drew Estate is, "What are you going to come up with next?"  Drew Estate is the most disruptive cigar company in the industry because they never give up on trying new ways of altering the cigar production process to create new smoking experiences.
The brand, which was recently acquired by Swisher International on account of it's booming popularity, continued to be just as disruptive in 2017, releasing two cigars that made our Top 10: Pappy Van Winkle Tradition (tasting notes: very peppery, with leather and touches of vanilla) and the Undercrown Sun Grown (tasting notes: extremely smooth, with cinnamon, cedar, and coffee).
Top three cigars to try from Drew Estate in 2018: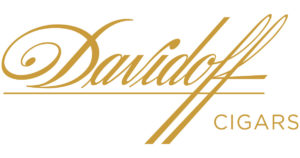 Do the disruptive cigar co's on this list have you craving an older, more traditional but still phenomenal cigar? Davidoff—though pricey—is a fool-proof place to start. In 2016 and 2017, the company released a number of new cigars that made waves among cigar enthusiasts. At the top of the list is the Davidoff Winston Churchill Late Hour, which is aged in ex-single malt scotch casks (tasting notes: leather, cocoa, rich earthiness, malt).
Top three cigars from Davidoff in 2018:
New Cigars in 2018
As the year rolls on and new releases are announced, this section will be updated with the most promising cigars being released in 2018. This list does not include most extremely limited blends that will be impossible for U.S. consumers to procure.
List last updated 3/13/2018:
Montecristo Epic Craft Cured (Jan release): a brand once seen as dead by many cigar enthusiasts, Altadis owned Montecristo has released some great cigars recently (Montecristo Espada my current favorite). The Epic Craft Cured features a specially fermented wrapper leaf that is reportedly aged 11 years. Get it online here.

Muestra de Saka Unicorn (release date not announced): DTT founder Steve Saka teased the cigar on social media. It purportedly uses Saka's rarest and most expensive tobacco leaves (clocking in at a whopping $100 per cigar). On Facebook, Saka said "The cost per cigar on these is beyond stupid, but I feel satisfied in having created something worthy of the name Unicorn." (Update 1/9: confirmed!)

Viaje Super Shots / Jalapeño (Jan/Feb Limited release): Viaje is one of the harder brands to find at brick and mortars, especially those that prioritize stocking cigars from large companies like General Cigar or Altadis. The quirky brand also has one of the biggest cult social media followings because their cigars are awesome. Keep your eyes out for these cigars!

La Palina Bronze Label (February release): originally a special TAA limited release cigar, the Bronze Label is now being made available to all retailers in three sizes. The cigar utilizes Honduran and Nicaraguan tobacco and received a solid 89 rating on Halfwheel.

Romeo San Andrés by Romeo y Julieta (March release): AJ Fernandez is at it again with his fourth blend for Altadis USA. The cigar will feature a San Andreas Maduro wrapper, Nicaraguan binder, and Nicaraguan and Dominican Filler.

AVO Improvisation 30 Years (March release): released as a celebration of 30 years of Avo. The cigar features an Ecuadorian marron wrapper and Dominican binders and fillers. Any new release from Avo is one to try, so if you see it in stores, pick a few up.

Macanudo Inspirado Red Label (March Release): In March, another Macanudo Inspirado line is hitting shelves: the Macanudo Inspirado Red Label. The cigar celebrates the 50th Anniversary of General Cigar Co and features an Ecuadorian Habano Ligero wrapper, a Nicaraguan binder and Honduran and Nicaragua filler tobaccos. Worth picking up.
Viaje Carolina Reaper / Viaje Cache (March Release): two more limited blends from Viaje, one of the most exciting boutique companies on the market. The Carolina Reaper is a Nicaraguan puro utilizing only AGANORSA tobaccos. Viaje Cache was originally released in 2014 and is being re-released in robusto / toro format. The cigar features all Nicaraguan tobaccos with a Mexican San Andreas maduro wrapper. More info on both here.

AVO Maduro / Signature (March release): these are two regular production lines that were discontinued by Davidoff in 2015. They are back in 2018 in limited quantities. I was never a huge fan of either blend, but it's special to have them back. These are less expensive than AVO's other 2018 releases, so you may consider trying a few and buying a box if you find one that fits the bill.

Alec Bradley Medalist (April release): the Medalist is a value cigar at about $7 a stick and, according to Alan Rubin, will be "smooth and complex with a light natural sweetness."
Mombacho Cosecha 2013: the Mombacho Cosecha is a limited edition cigar which uses tobacco only from a specific year. In the case of 2018, the Toro shaped released uses tobacco only from 2013.
OneOff from Illusione (July Release): not much is known yet about this cigar. Illusione bought OneOff's trademarks in 2017 and is releasing the new line before the IPCPR tradeshow in July. More info here.
My Father La Gran Oferta (August release): this new release, which Jaime Garcia said will be "not as strong" as other My Father blends, will feature an an Ecuadorian Havana wrapper.

AVO LE05 and AVO 22 (September release): yep, it's a year of big releases from AVO (and that's got me excited). Both of these cigars represent re-releases of two of AVO's most legendary limited release cigars. Really any new cigar from AVO is worth picking up, but perhaps these two most of all since they are incredible blends and will likely be picked up quickly in stores. If you are an AVO fan, smoke both, pick your favorite, and buy a box of it. You won't regret it.

Tatuaje The Bride (release date not announced): the next installment in Pete Johnson's famous Tatuaje Monster Series, this cigar will likely sell out immediately as it will be produced in extremely limited quantities.
Do you know of a cigar being released in 2018 that you think should make this list? Drop us a comment!