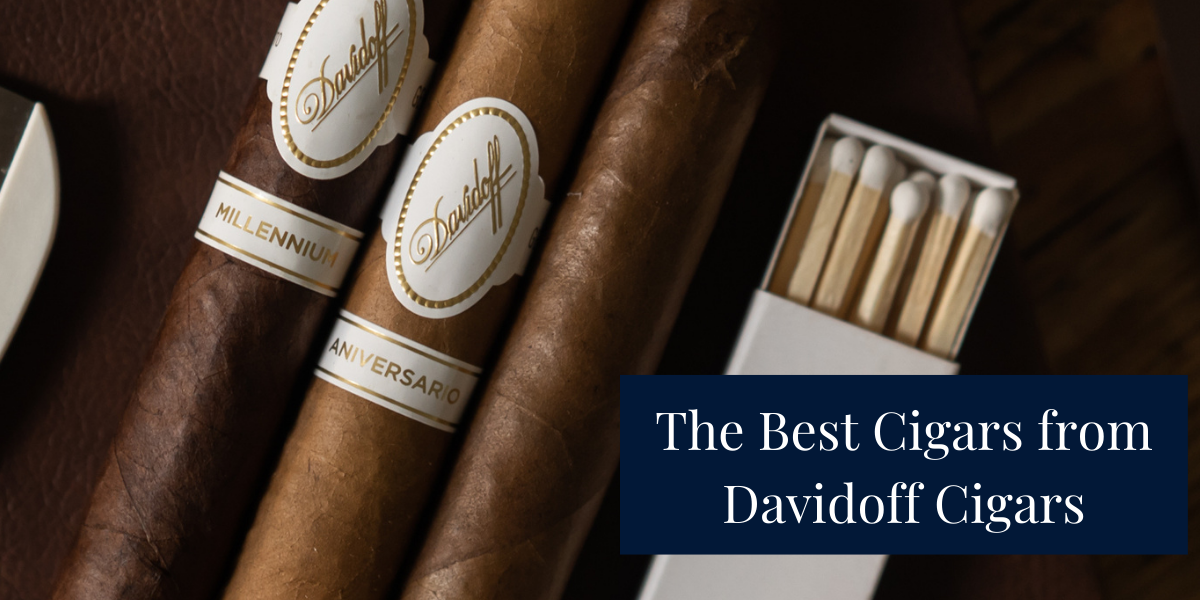 Created by cigar legend Zino Davidoff over a century ago in 1911, Davidoff cigars were exclusively produced in Cuba until the end of the eighties. Since then, every handcrafted Davidoff cigar is lovingly produced in the Dominican Republic under the watchful eyes of the most experienced experts .
Core brands under the Davidoff label, which include lines such as Millennium, Grand Cru, Signature, and Aniversario, are often referred to by smokers as "white label" due to the clean and pristine bands adorning each cigar. In 2013, Davidoff expanded to Nicaragua with Davidoff Nicaragua, later adding Yamasá and Escurio to its Black Label portfolio.
Note on this list – pricing may have changed / increased over time. 
The Best Davidoff Cigars
Davidoff Nicaragua Diademas BXP
Launched in 2013, the Nicaraguan Diademas is notable for its complex all-Nicaraguan leaf blend and its superb balance of flavor. Finished with a Nicaraguan Habano leaf wrapper, this deftly rolled figurado is designed to concentrate its flavors and create a heady smoking experience.
Once lit and drawn, the Nicaraguan Diademas shows its true complexity, elegance, and balance, with floral notes combined with hints of coffee and leather and an exceptionally long finish to round out the experience.
Pack of 4: $90.40 / Box of 12 – $271.20
Click here to purchase Davidoff Nicaragua Diadema from Famous Smoke Shop.
Davidoff Millennium Blend Robusto Tubo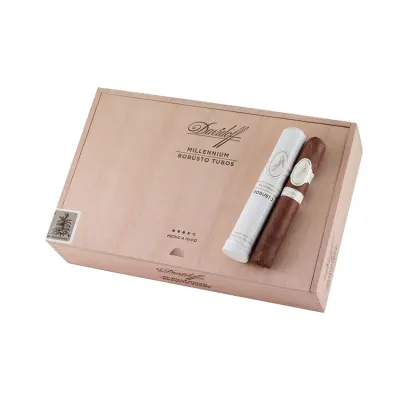 If you are looking for a truly special smoking experience with a price point to match, the Robusto Tubo from Davidoff's Millennium blend line brings luxury in spades. Draped in rare Ecuadorean sun-grown wrappers, filled with aged Dominican tobaccos for a rich and complex blend of perfectly balanced flavors and aromas, and presented in stunning cedar wood tubes, the Millennium Robusto Tubo is a smoke fit for royalty.
Once you light these cigars, the experience can truly begin – opening with pepper, toasted coffee, and cocoa flavors, which give way to cinnamon spice and fresh bread in the middle. A long finish brings additional sweetness and floral notes.
Pack of 3: $76.20 / Box of 20 – $508.00
Click here to by Davidoff Millennium Blend from Famous Smoke Shop.
Davidoff Grand Cru Series Toro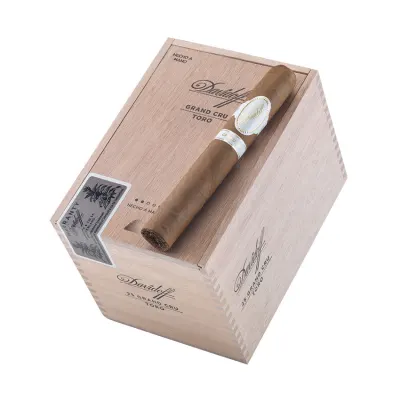 The Grand Cru Series brings legacy and history to the party, having been originally blended way back in 1946 – just after the close of the Second World War.
Mild-bodied and smooth for its size, this Dominican toro consists of a flawless Ecuadorian Connecticut Shade wrapper draped over a Dominican binder and premium Dominican filler, letting it deliver a rich smoking experience without the harshness you'd expect.
This premium offering from a premium brand will tantalize your senses with gourmet notes of cedar, spice, nuts, and cream, from the first draw to the very end. Definitely one to consider for incredibly special occasions.
Single: $26.50 / Box of 20 – $662.50
Click here to buy Davidoff Grand Cru from Famous Smoke Shop.
Davidoff Yamasá Piramides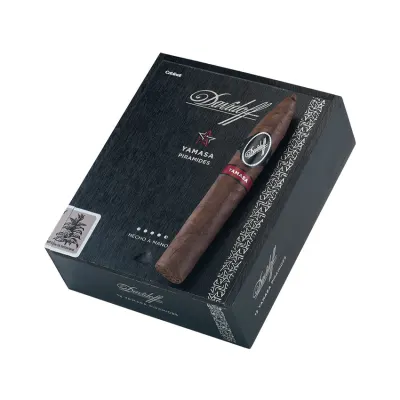 A beautifully constructed cigar which pleases the eye long before it reaches the palate, the Yamasá Piramides bucks modern trends with a longer style torpedo cap than you generally see on a cigar such as this. Wrapped in Yamasá and bound with San Vicente from the Dominican Republic and packed with Dominican Republic Piloto and Mejorado, and Nicaragua Condega and Esteli fillers.
The aroma from the wrapper is nutty with some earthiness, cedar, acid and leather, and the flavor brings oak, lemon, and park together with some more unusual but very welcome notes such as kiwis and breads.
Pack of 4: $90.40 / Box of 12 – $271.20
Click here to buy Davidoff Yamasa from Famous Smoke Shop.
Affiliate disclosure: when you purchase something using the retail links on this or other Fine Tobacco NYC pages, we may earn a small commission. We link to Famous Smoke Shop because they are (in our opinion) the best online cigar retailer.  Our opinions on cigars remain our own!