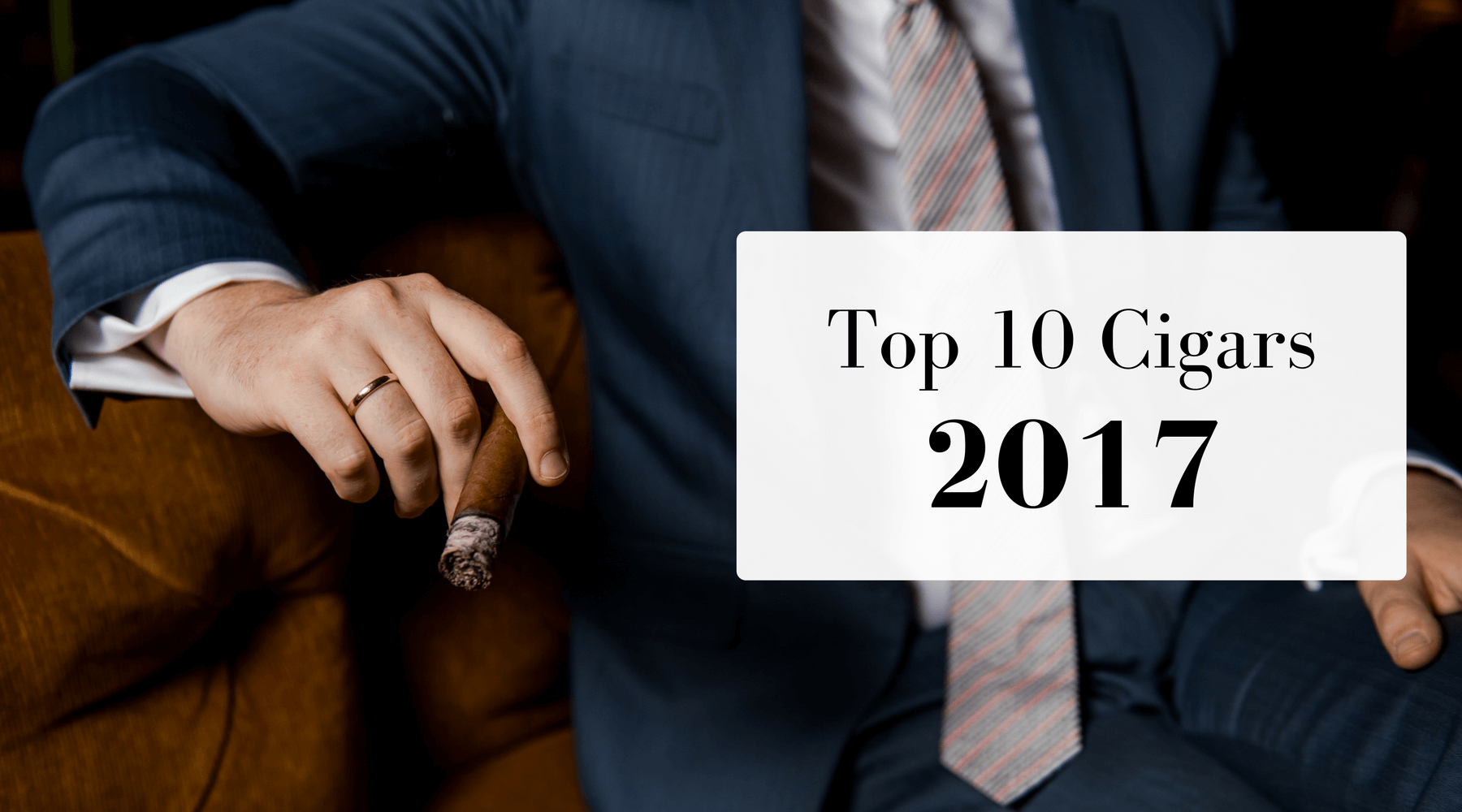 For the first time in the seven year history of this site, we are releasing a list of the 10 best cigars we smoked this year. We've refrained from doing it in the past largely because there are so many great blogs making these lists already. But this year in particular, there are some smokes that didn't get the recognition that we think they deserve.
With that said, let's get on to the Top 10.
---
Top 10 Cigars of 2017
10. Montecristo Grupo De Maestros Private Batch III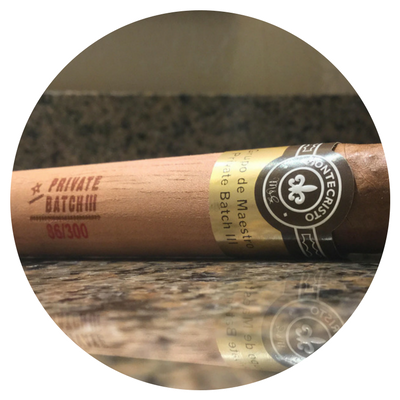 The Montecristo Grupo de Maestros Private Batch III didn't receive a lot of love on social media or in the blogosphere, but it makes my top ten because, to me, this cigar represents one of the most ambitious (and successful) projects by Montecristo in recent years. The cigar is full bodied with a predominantly dry profile but with a surprisingly creamy finish. Tasting notes include dry cedar, floral, salt, white pepper, and hints of spice. If this sounds like an intense profile—it is. But well worth it (just make sure you have water or another drink on hand).
9. Dunbarton Tobacco & Trust Mi Querida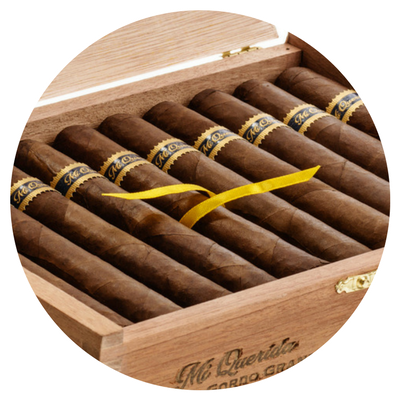 Steve Saka and Dunbarton Tobacco & Trust quickly captured the attention and adulation of the cigar geek crowd —and for good reason. Not only is he famous on social media for his detailed posts about the minutiae of his cigar making process, every project he touches seems to turn to gold. Mi Querida (spanish for "my mistress") features the signature Saka Connecticut Broadleaf wrapper and delivers a truly special smoking experience, generating thick plumes of extremely smooth smoke and flavors of earth, chocolate, coffee, oak and subtle pepper.
8. Drew Estate Undercrown Sun Grown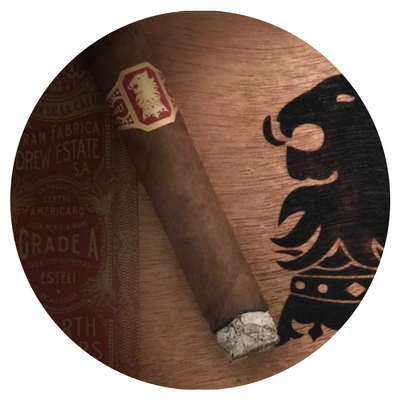 I have been and remain a sucker for cigars featuring Ecuadoran Sumatra wrappers. The Undercrown Sun Grown delivers volumes of spicy flavor, with a really unique, creamy smoke. It is true, the Undercrown Sun Grown doesn't change and unfold as much as some other cigars deeper down on this list. But what impresses me so much with this blend is the ability Drew Estate has found to offer a brand new, extremely enjoyable flavor profile that is still clearly within the overall smoking experience that the company is known for.
7. La Hoja Signature Series 1962 Petite Corona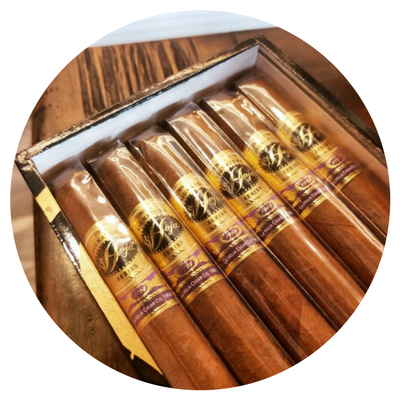 For many readers outside of New York City, La Hoja Cigars might be a relatively unknown brand. Those in the tri-state area who have had the opportunity to smoke La Hoja Cigars have experienced the tremendous attention to quality and detail that Willie Flores and Carlos Gomez put in to their work. The Signature Series 1962 Petite Corona is a really complex smoke which packs a lot of flavor and changes substantially throughout the course of the cigar. It's also what I call a "sipping cigar," so take your time when you smoke it. Expect notes of earth, fresh roasted espresso beans, and white pepper, with a zesty fruitiness entering at different times throughout the smoke.
6. Aging Room F55 Quattro Maduro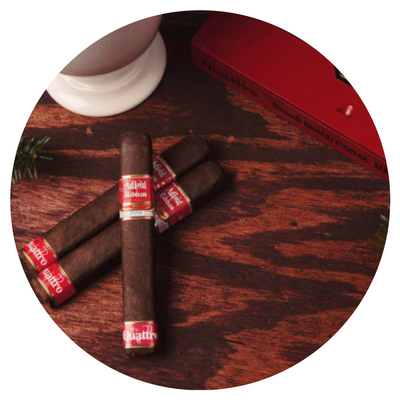 Lovers of the original Aging Room Quattro line can't miss the F55 Quattro Maduro, which features a similar core of flavors, including cedar, spices, and touches of vanilla. What the Maduro adds, with its San Andreas Maduro wrapper, is bright touches of burnt toast and milk chocolate. Combined with flawless construction and an excellent price tag (~$10), the Aging Room Quattro F55 Maduro is an impressive addition to Aging Room's offerings.
5. La Instructora Box Pressed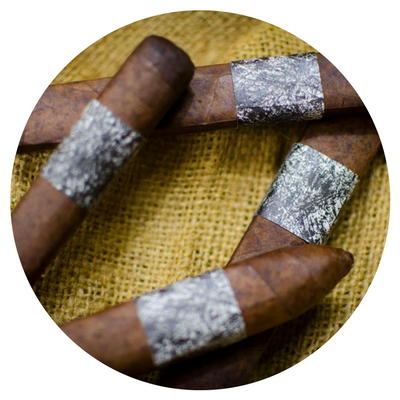 Don't let the cryptic band or the $20 price tag fool you: this is a serious cigar (and one I approached very skeptically). The cigar opens with spices, espresso, light chocolate and salted peanuts. However, it is the second half of the cigar which shines brightest: a drastic increase in intensity, with finely ground black pepper, baking spices, and leather. It is the complexity of the cigar as it burns which makes this a Top 10 contender.
4. AJ Fernandez New World Puro Especial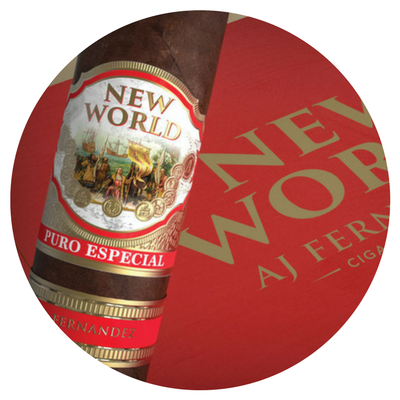 2017 was, in some ways, the year of the AJ Fernandez cigar (I know, you could probably say that about 2016 as well). He's created numerous blends for a number of brands including Montecristo and H Upmann. His New World Puro Especial Puro Especial is, to me, the crème de la crème of his work in 2017 (and the cigar industry at large): extremely smooth and balanced flavors of earth, cedar, cocoa, and cinnamon. The construction throughout the smoke is impeccable, and it sports a beautiful, solid white ash to boot.
3. Plasencia Alma Fuerte Generacion V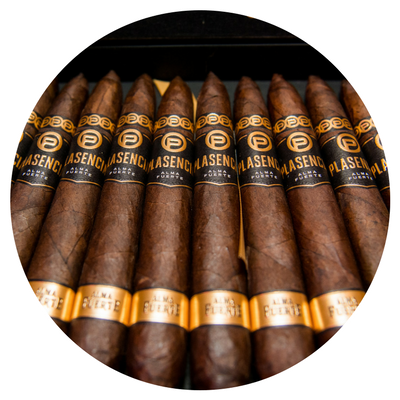 The Plasencia Alma Fuerte floored guests at the launch event we hosted with Plasencia at The Carnegie Club. The blending of the tobaccos in this cigar is enough to tell a complex story, but the tapered salamon size adds miles to the experience. The smoke morphs from deep, rich notes of chocolate, spices, and coffee to creamy smoke with hints of white pepper.
2. Drew Estate Pappy Van Winkle Tradition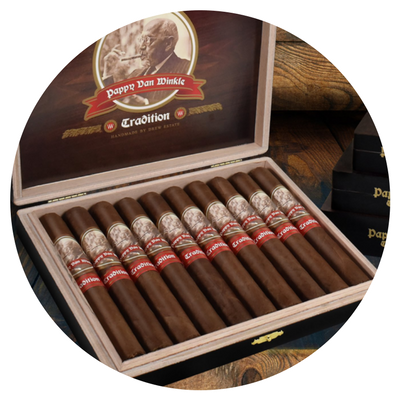 Few brands in the cigar world can create the kind of instantaneous excitement and anticipation as Drew Estate. When you combine that with a name like Pappy Van Winkle, delivering on the promise is important. Drew Estate delivered. In particular, the Belicoso Fino is full bodied and features a pepper-forward profile, with notes of freshly ground black pepper, cedar, touches of floral and vanilla notes.
1. Davidoff Winston Churchill The Late Hour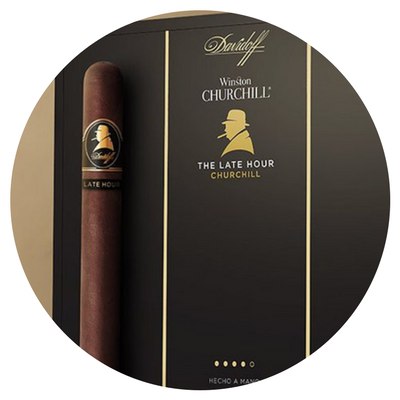 The Davidoff Winston Churchill Late Hour is a tremendous addition to Davidoff's core line, offering a unique take on the beloved Davidoff flavor profile. It is everything and more I was hoping to find in the Davidoff Nicaragua. Aged in former scotch casks, the Late Hour features traditional Davidoff notes (earth, musk, wood) along with subtle pepper, cocoa, and touches of malt from the cask aging. This cigar is an instant classic from Davidoff, as far as I am concerned.
---
So there you have it, our top cigar picks for cigars in 2017. If any of the other lists are any indication, there are a lot of great cigars that didn't make the list. And that's what makes selecting the top cigars so difficult: the market is simply full of great brands producing incredible new products.
We'll be back next year with our 2018 picks. In the meantime, if you love a cigar that didn't make it on this list, let us know in the comments, and check out our take on the best cigars to smoke in 2018.