There is no shortage of top cigar lists created each year by cigar blogs. In an attempt to add something new, I've put together my ultimate 2017 Christmas cigar gift guide, highlighting the best cigar samplers to buy for new/amateur cigar smokers and cigar veterans. Then, you'll find below five special cigar recommendations for the family cigar aficionado. At the very bottom of this page, I've also linked out to humidors as well.
One quick note: you'll notice that all of the purchase links send you to the purchase page on www.famous-smoke.com. That's because I believe Famous Smoke Shop to be the best online retailer (read my reasons here).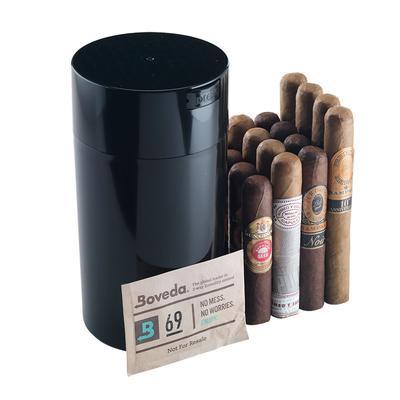 The Humijar Sampler is great for two reasons:
First, its Humijar packaging is great for wrapping for a Christmas gift. Second, and much more importantly, the jar is build to keep cigars fresh and humidified for a long time. The biggest problem new smokers deal with early on is proper humidification, and this jar fixes that problem very easily.
Second, the array of cigars inside include a few cigars that are very highly rated and also run a good range from mild to medium to full bodied. In particular, the Perdomo Champagne series is well-regarded as a phenomenal and complex cigar.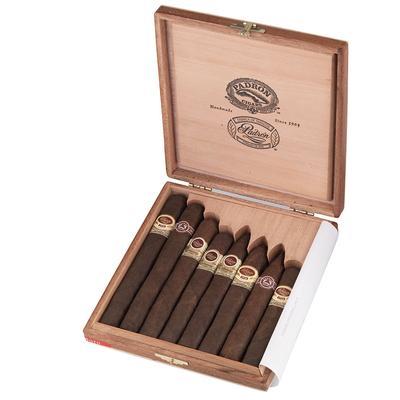 Does your loved one love everything bold? Bold coffee? Bold food? Dry rubbed steak? Then chances are the Padron Maduro 8 Cigar Sampler is a good fit. Padron is considered an absolute classic in the bold cigar category, and this sampler in particular features some of their highest end products, including the Anniversario 1926 and 1964. Any seasoned cigar veteran will love this sampler.
For the cigar smoker who values balanced flavors and complexity. Whereas Padron focuses almost exclusively on Nicaraguan tobacco, Fuente is known as the quintessential creator of quality Dominican cigars. Buy this Fuente Sampler for the cigar lover who would want a more medium-bodied, complex smoke.
Best Cigars for Christmas 2017
Below, I've selected my top recommendations for Christmas 2017 – these are cigars that have stood the test of time and are renowned for their high quality, flavor, and complexity. These are also cigars that I have in my personal rotation and consider some of the best in existence.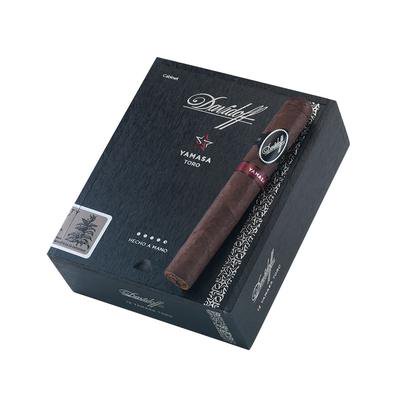 The Davidoff Yamasa is the closest thing I've had to a religious experience with a cigar in years. Notes of charred oak, pepper, and smoked salmon abound. Full bodied but smooth as silk. In the second half the wood-smoked flavor draws back revealing a semi-sweet chocolate that is balanced with pepper. For the full-bodied cigar lover.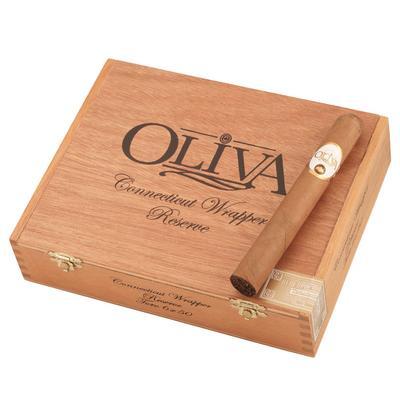 If there is one cigar perfect for an early morning smoke with a cup of coffee, it is the Oliva Connecticut Reserve. Absolutely box-worthy. Extraordinarily smooth, with highly discernible notes of almonds, toasted bread, butter, and cream.
Blended by my good friend Rafael Nodal, the Aging Room F55 Concerto is probably my favorite from this stand out brand. The #2 Cigar Aficionado Cigar of the Year of 2013, this smoke is perfectly balanced, with strong notes of cedar, coffee, and a touch of vanilla on the finish.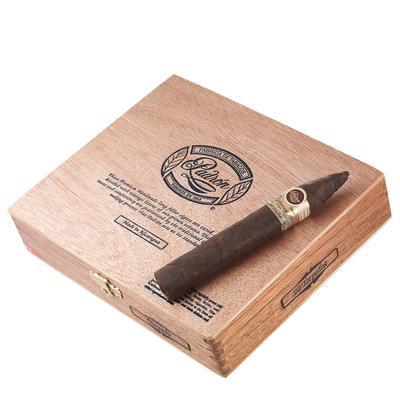 Mentioned above in this article, this cigar is a classic for a reason. The extremely toothy Nicaraguan wrapper gives this cigar a dry profile featuring notes of espresso, dark chocolate, and cedar. It is an old standard for celebrations (including the Patriots post-Superbowl celebratory cigar).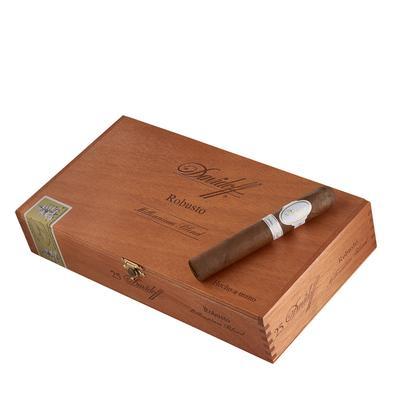 That's right, Davidoff makes this list twice. The Millennium is regarded by some as the greatest blend ever put forward by this legendary company. The Millennium Blend starts out with medium bodied flavor and progresses steadily to a full on flavor bomb. Expect notes of white pepper, oak, cocoa. All perfectly balanced.
So there you have it, my top picks for Christmas 2017. But, one final, important note on the cigars.
If you are buying cigars as a gift, I strongly recommend that you include Boveda humidipacks in your order. Boveda packs ensure that whatever cigars you purchase don't dry out once they are removed from packaging. This is important because cigars can be ruined quickly once the packaging is opened.
Humidors
Last thought. Humidors are essential for any cigar smoker, but finding a quality one can be tough. The most important thing with humidors is to not sacrifice on quality, or base your decision purely on price.  Why? Because a bad humidor not only sucks in and of itself, but it will ruin any cigars inside, costing you hundreds or even thousands more dollars.
Humidors are grouped by size: small, medium, and large. Take a look at the pages below for humidors on Famous. I encourage you to sort results by price, high to low. Regardless of what retailer you buy from, do not go cheap on a humidor.