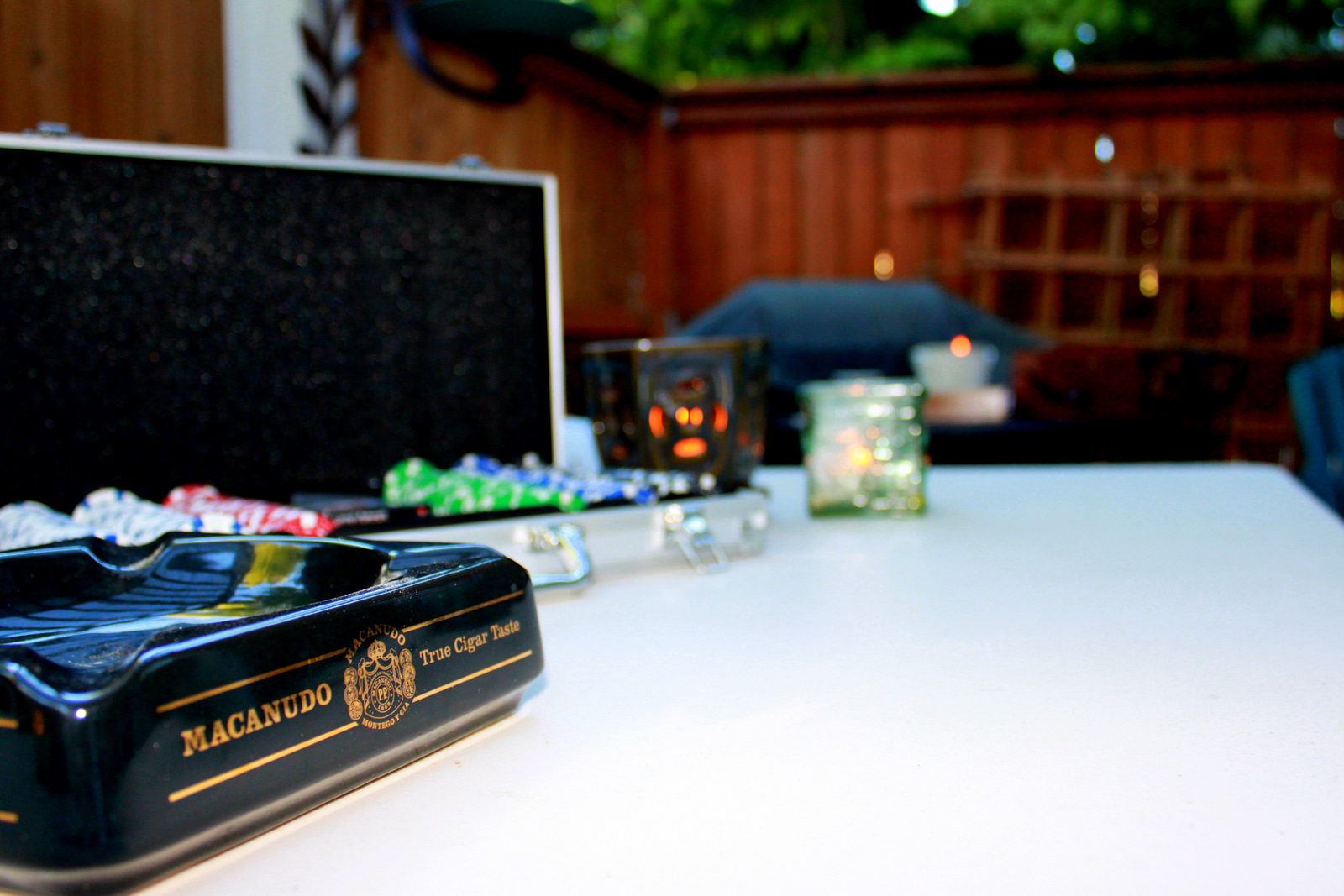 Last night at around 8:00, the guys dropped by for another night of drinks, fine tobacco, and poker. We had a few more people in attendence this week, so we expanded to a much bigger table to accommodate everyone. The temperature was a comfortable 75 degrees, and the summer evening faded slowly faded into night as we played hand after hand of Texas Hold Em'. I also got a few great pictures.
Of the names on hand for cigars were Romeo y Julieta, Arturo Fuente, and Mi Dominicana. Among pipe tobacco smoked were the Cigar Inn "Mild English", and a few ounces of the Timber Valley "Balkan II".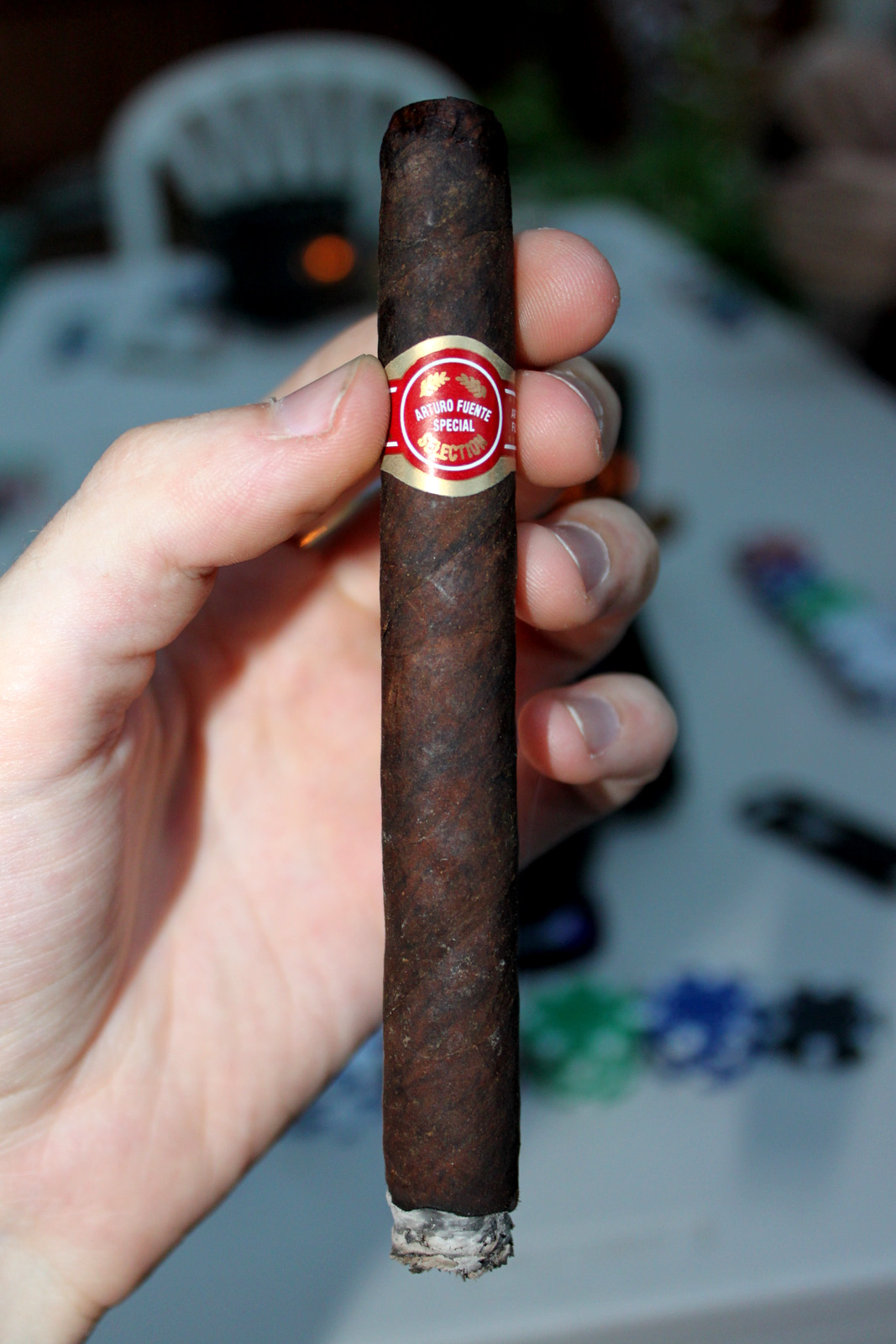 My first stick of the night was an Arturo Fuente Special Selection that I purchased at Timber Valley Tobacco for $4.50.  I've always enjoyed Fuente cigars, and so as a broke college student the low price made the cigar attractive.  The cigar burned very evenly and had a bold spicy taste with a hint of sweetness to the scent.  Definitely a good smoke and I plan on grabbing a few more next time I'm out.
Next on hand was a Mi Dominicana, which one of my good friends smoked. I gave it a few tastes, and it was a mild-medium bodied cigar with a very unique scent that I still haven't been able to quite put my finger on.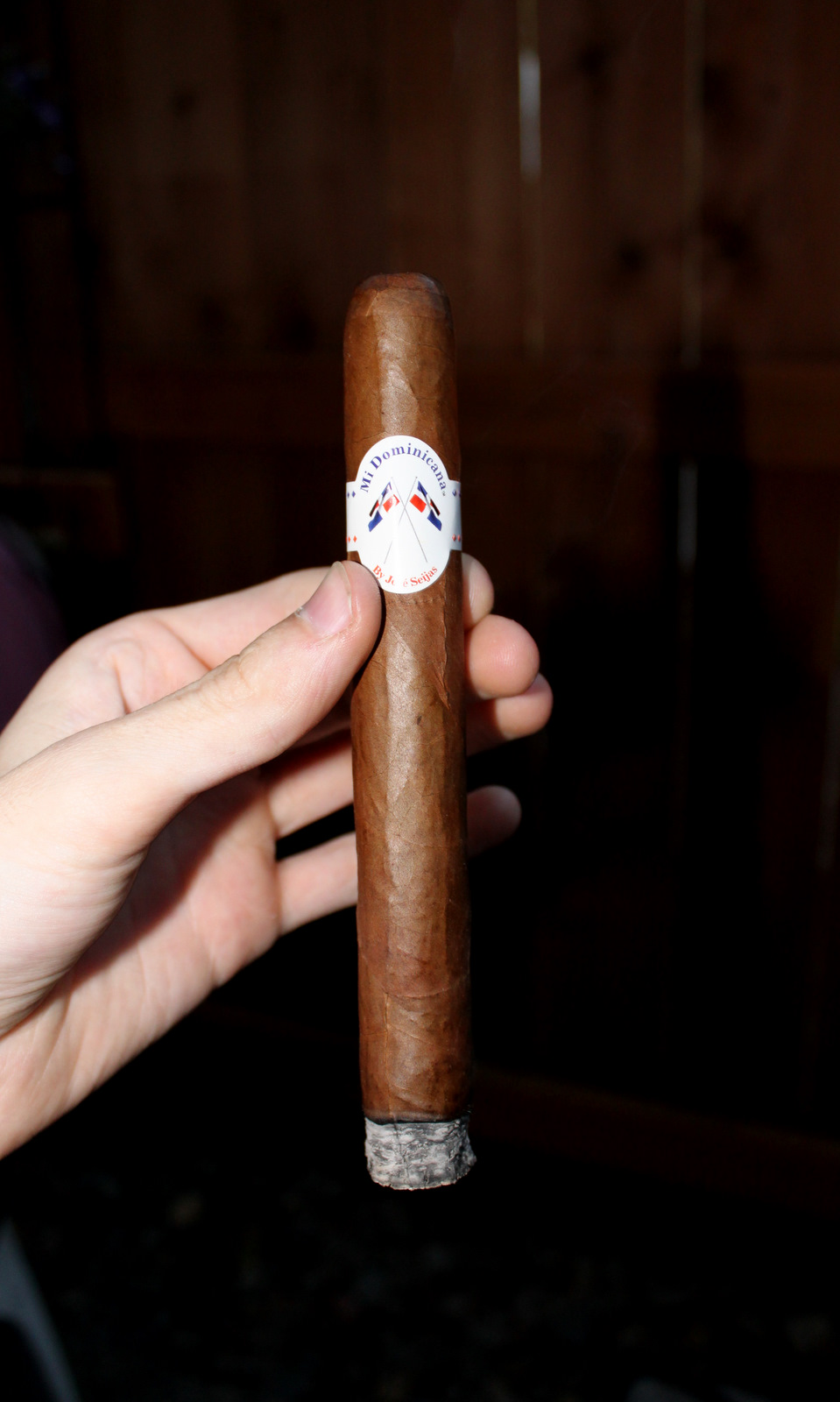 Despite the ambiguity though, I enjoyed the cigar, and Andrew ended up smoking that stick for over two hours without finishing.  At $13 a stick, even as a Presidente I don't know if I'd find myself buying any. Both of the aforementioned cigars had excellent construction, though the Fuente did seem a bit tight.
After finishing my first cigar, I considered moving on to a Rome y Julieta Cuban that a friend gave to me, but I decided to save that for next week. And besides, another cigar really wasn't necessary.
The poker hands were moving, chips were trading as often as the jokes were, and good friends got to catch up. Although technically Mr. Aaron Leclaire won the night, Francis Gieringer played the best poker and would have taken the most chips had we not all conspired against him at the end of the night.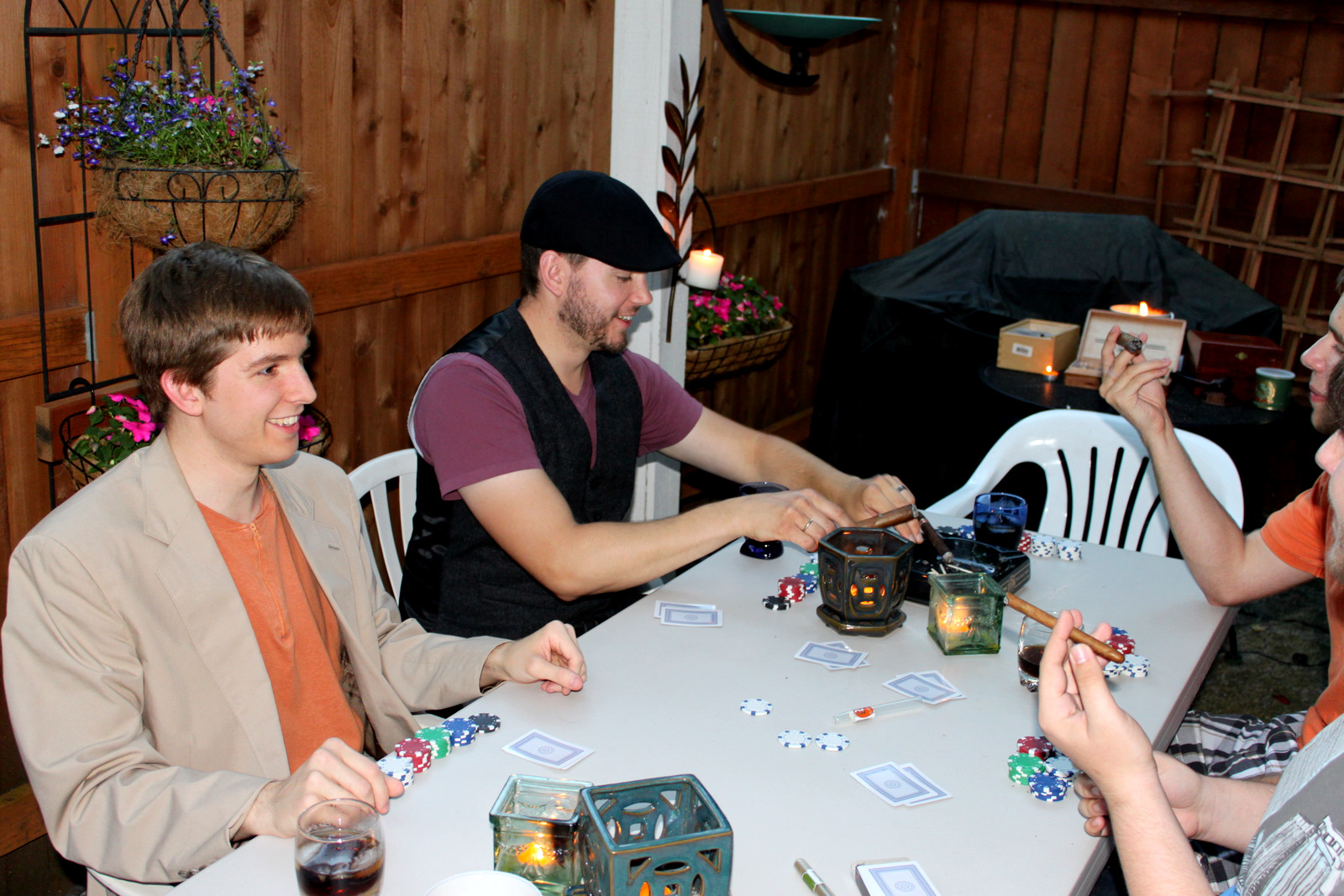 Next weekend I anticipate that we'll be expanding even more, which might mean that a new location is in order considering my back patio – wonderful smoking porch that it is – is just a bit too cozy after six or seven people.
In any case, venues may change, but it is looking like Poker & Stogie night is quickly growing into a new summer tradition that will hopefully enjoyed for many weeks and maybe even many summers in the future. And as the number of people enjoying the summer evenings increases, so will the number and variety of cigars and pipe tobaccos. A very exciting prospect!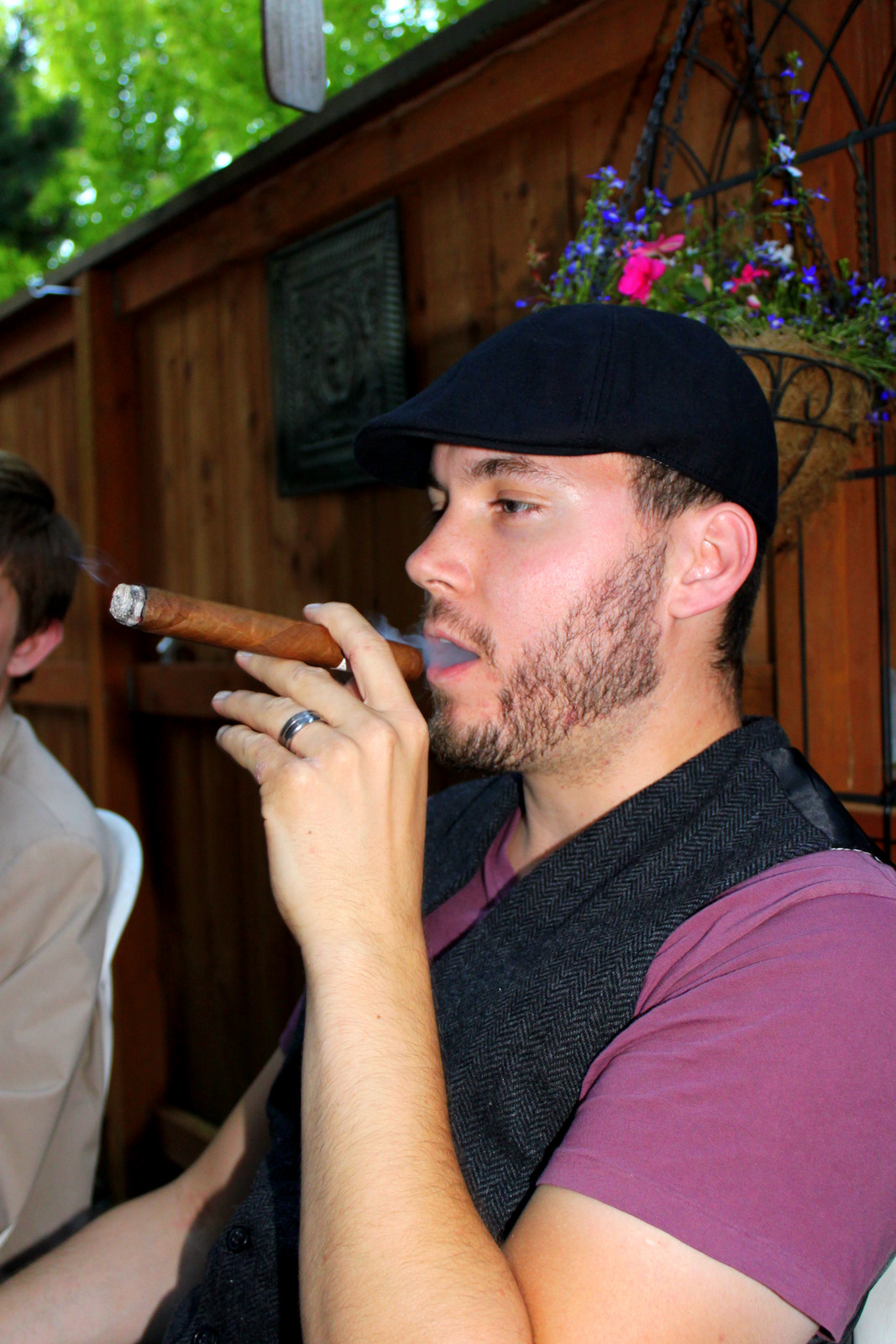 Events like these make me excited for the FT:NYC smoke-sessions that will be coming up late-August. I'm excited to see some old friends, make some new ones, and simply have a scheduled time to take a break from the hectic New York City lifestyle!