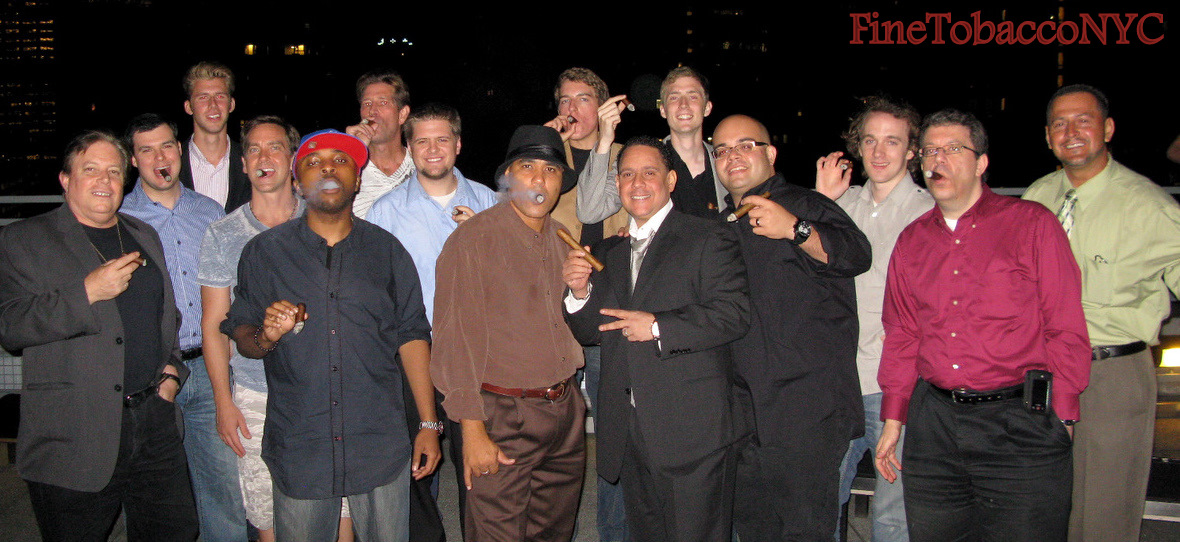 This last Friday (Aug. 27th), FineTobaccoNYC hosted its first ever New York City smoking event on the roof of my FiDi apartment rooftop. Fine tobacco lovers from all over the city (Brooklyn, Queens, Manhattan, even New Jersey!) sent in RSVP's for the event and showed up at 8:00pm to kick off what would be an excellent night.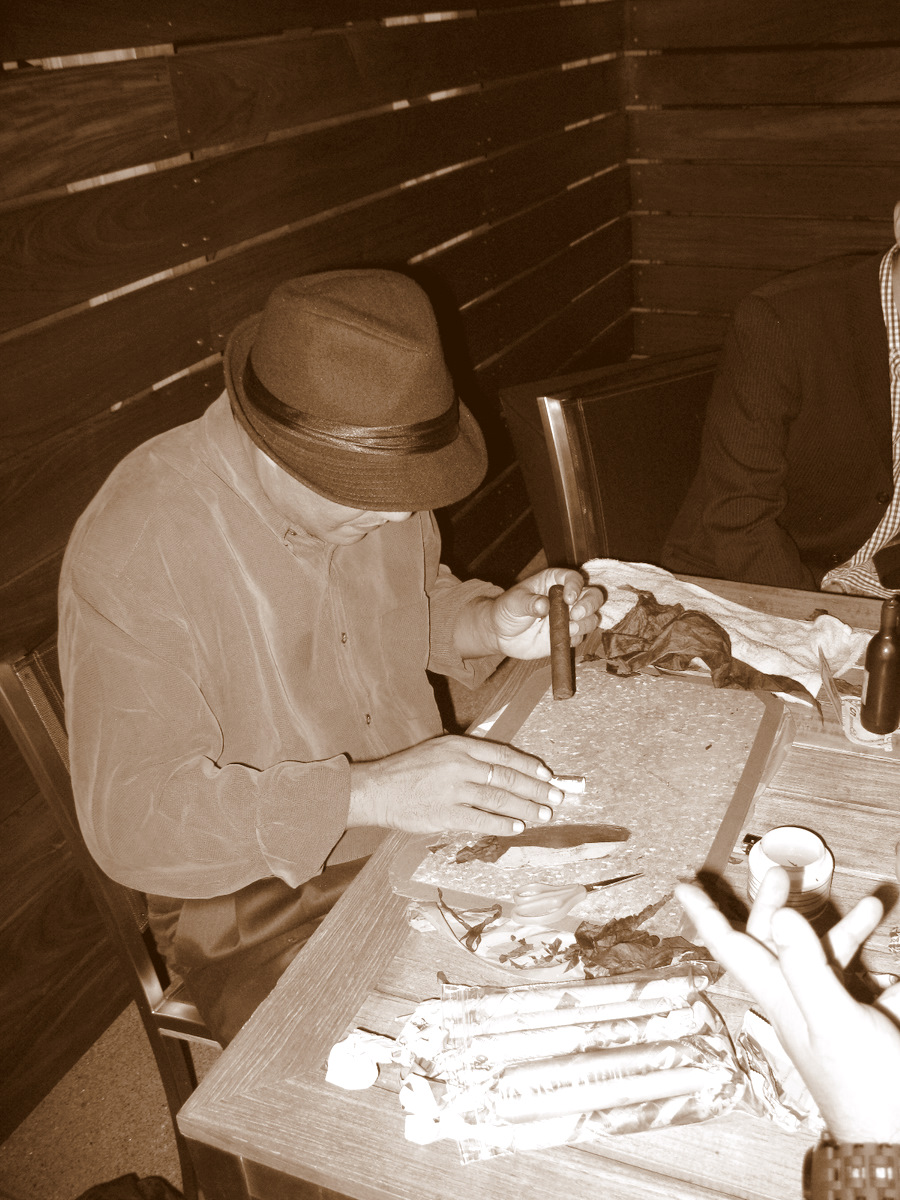 Cigars present ranged from Rocky Patel, Romeo y Julieta, La Flor Dominicana, and Arturo Fuente, to name a few. I started my night off with a CAO Italia, a cigar I have fallen in love with recently because of its spiciness, smoothness, and aroma.  By far the most exciting cigars present, however, were the cigars brought by Caballero Cigars, a lounge based in Brooklyn. Mike Lopez, one of the Caballero managers present, described the company as part of a long family tradition in creating quality cigars, which originated outside of the U.S. and has only recently established a base in New York City.  Tagging along was Tomas, Caballero's professional cigar roller from the Dominican Republic, who rolled everyone attending fresh cigars.  The cigar rolling was a huge attraction, drawing large crowds from around the roof, even from people not involved in the actual event. For most of the night, if guests weren't smoking cigars, sipping wine, catching up with old friends, or meeting new ones, they were likely watching Tomas roll his excellent cigars.  As a brief side-note, near the end of the night, Tomas rolled me a very special double-wrapped cigar.  As I don't speak any Spanish, I was having a difficult time expressing my thanks until another guest (an architect from Barcelona named Salvador) taught me to say "Muchas gracias por esta excelente puro" (thank you for the excellent cigar!).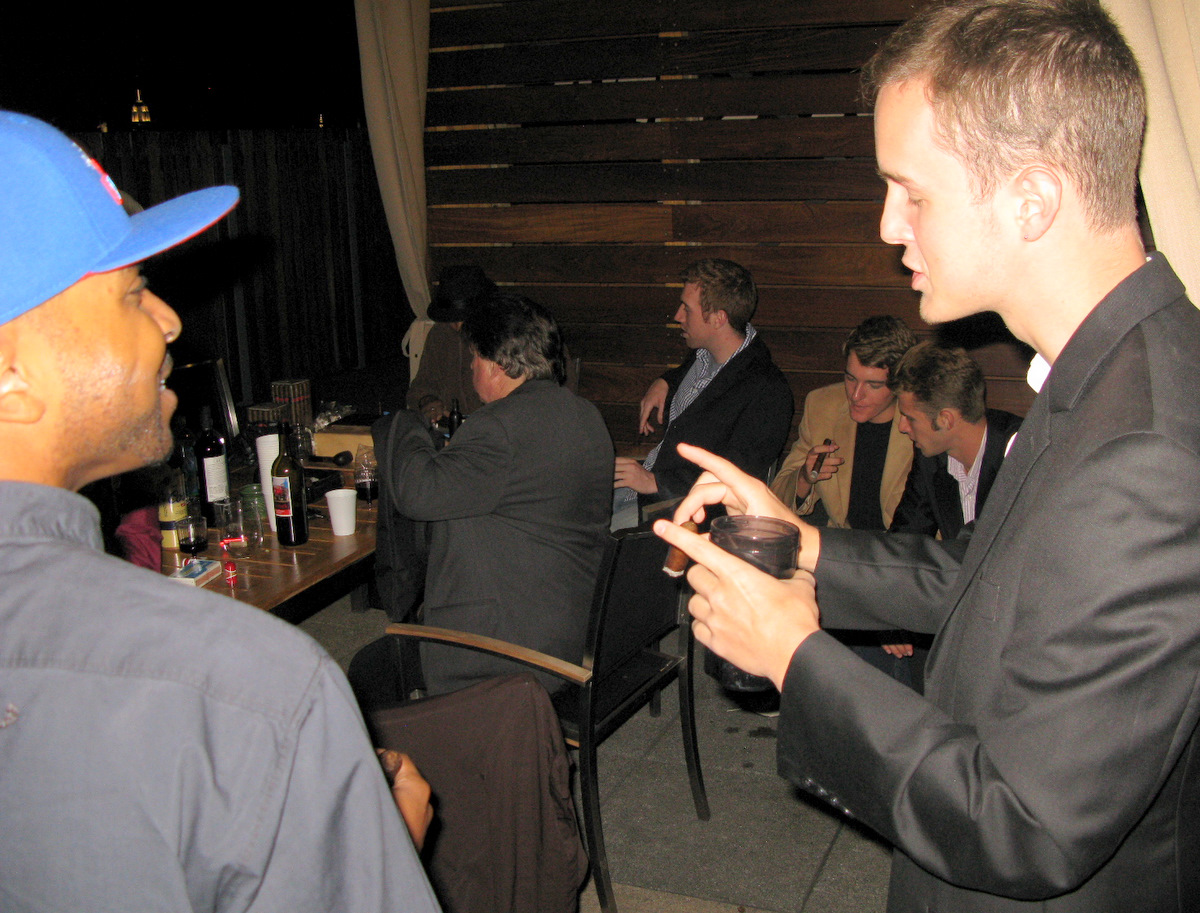 The event lasted from 8:00-11:00pm, and in between that time I finished my Italia andhad two handrolled Caballero cigars.  The construction on the handrolled cigars was really marvelous, and I had no burn problems at all.  The maduro wrappers were beautiful, with a light oiliness and sweet smell that made my mouth water.  The cigars I had were medium bodied, and tastes ranged from spice, coffee, woodiness, and sweetness.  Tomas probably rolled for two hours, and in that time everyone at the event had the opportunity to try one, free of charge.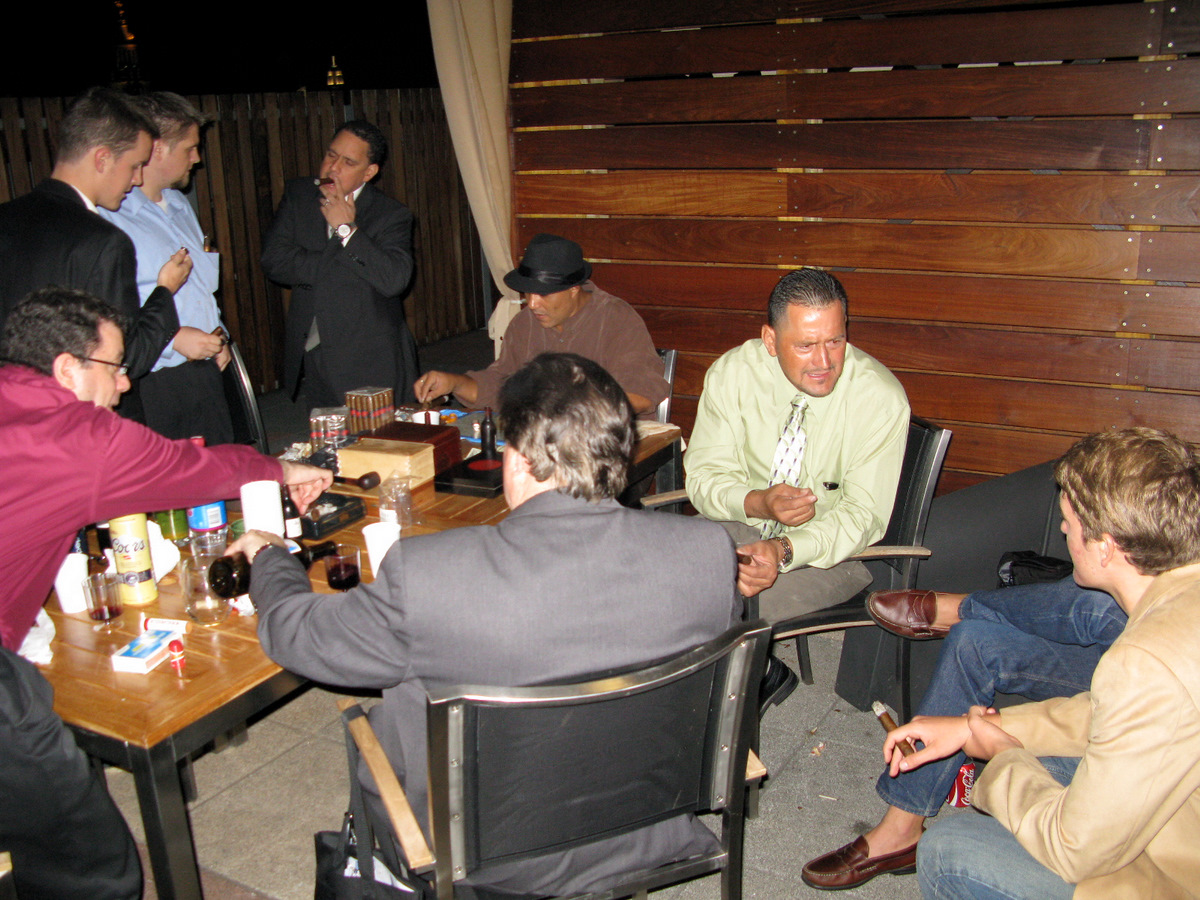 Overall, the event was a massive success. The rooftop lounge provided the perfect atmosphere for enjoying cigars, meeting new people, and even engaging in discussion on important issues effecting the NYC cigar community.  If you are interested in coming to a FTNYC event, then shoot me an email so that I can add you to our rapidly expanding event mailing list!  The next event is just weeks away, so stay tuned!