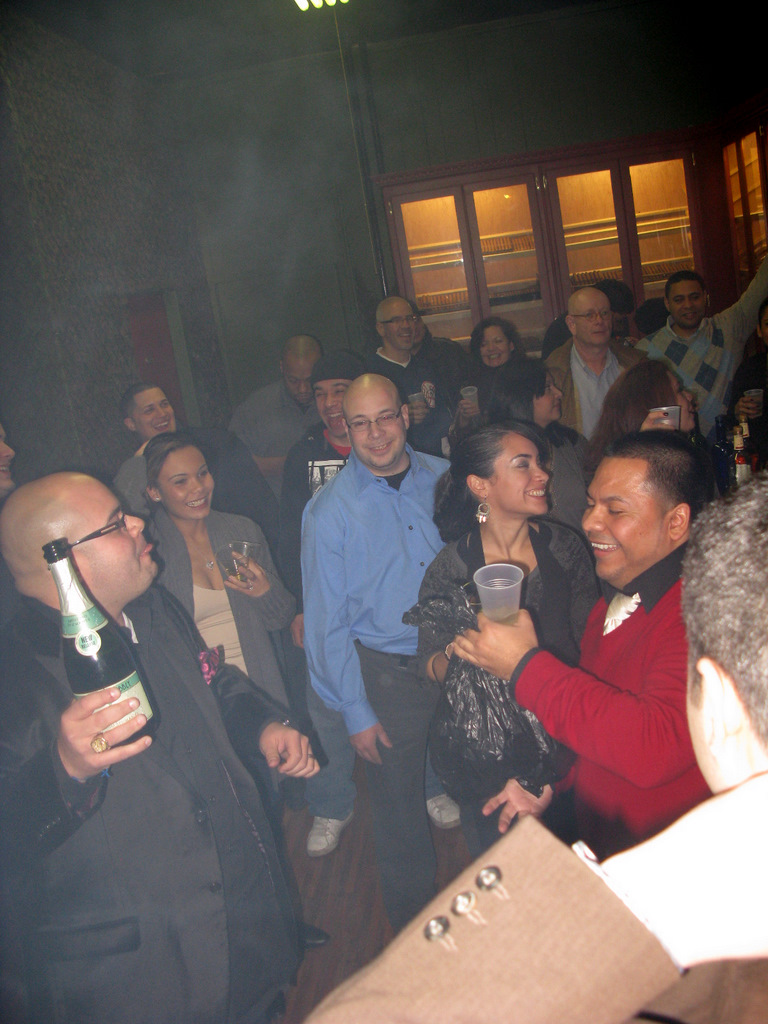 This Saturday, FineTobaccoNYC members joined my good friend Mike Lopez and the rest of Brooklyn in welcoming Refugio Cigar House to the New York City cigar scene. The night was full of cigars, wine, liquor, music, new friends, old friends, and a great raffle. Business partners Mike Lopez, Carlos Velasquez, and Angel Lugo built Refugio to be, you guessed it, a refuge for the New York City cigar lover. The lounge is styled around Cuban revolution of the 50's, with military green walls, red trim, and black upholstery all around.  There are still a few adjustments to be made in the new lounge, but the space was more than sufficient for the event and everyone had a great time.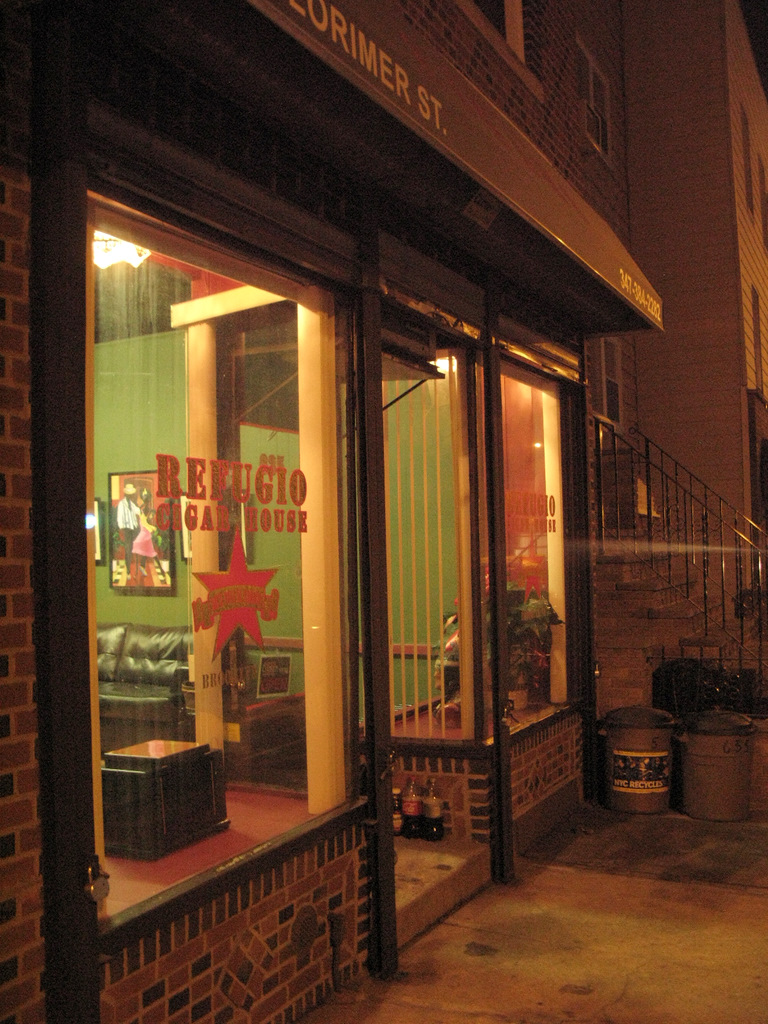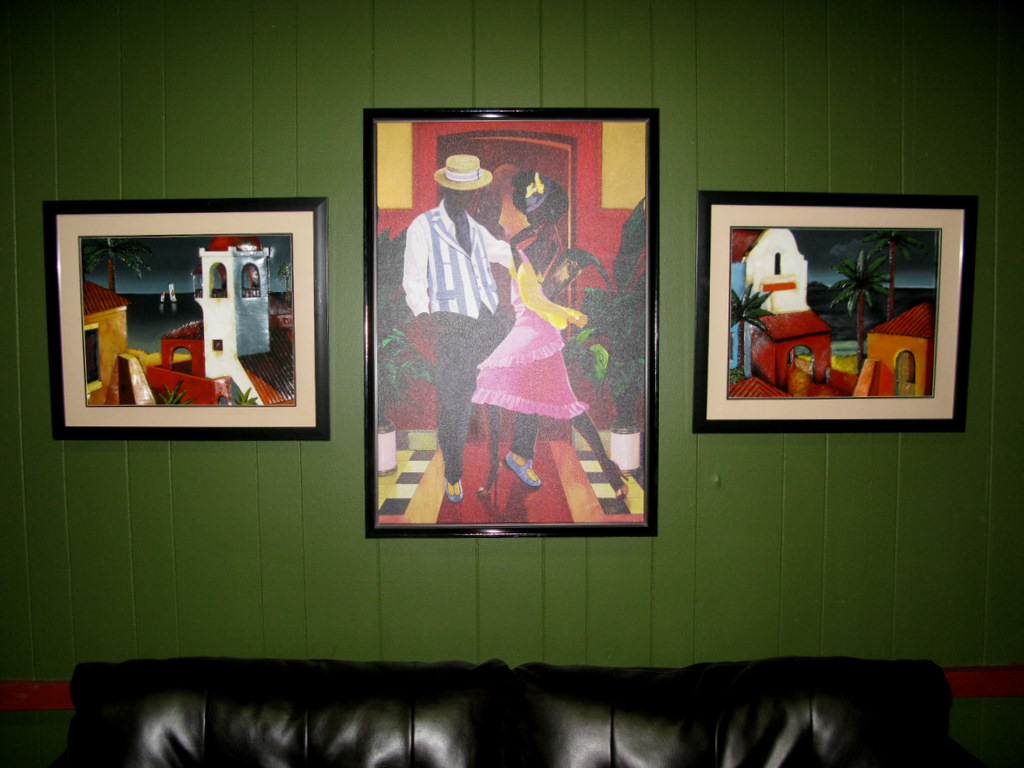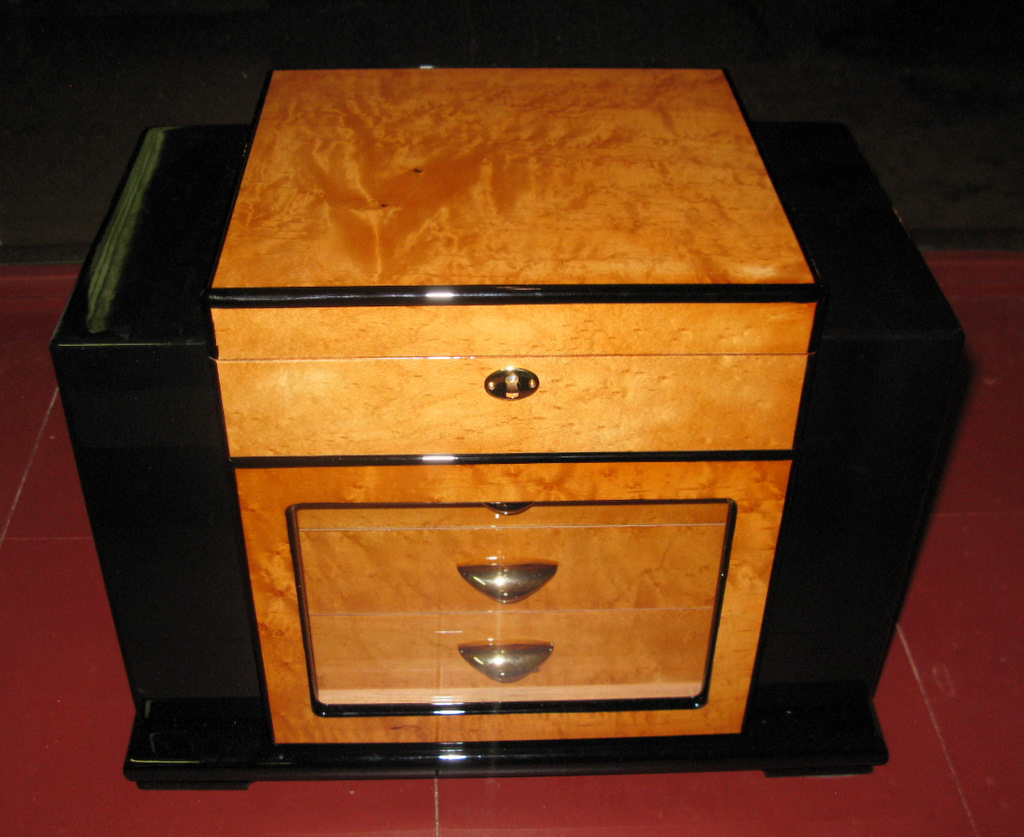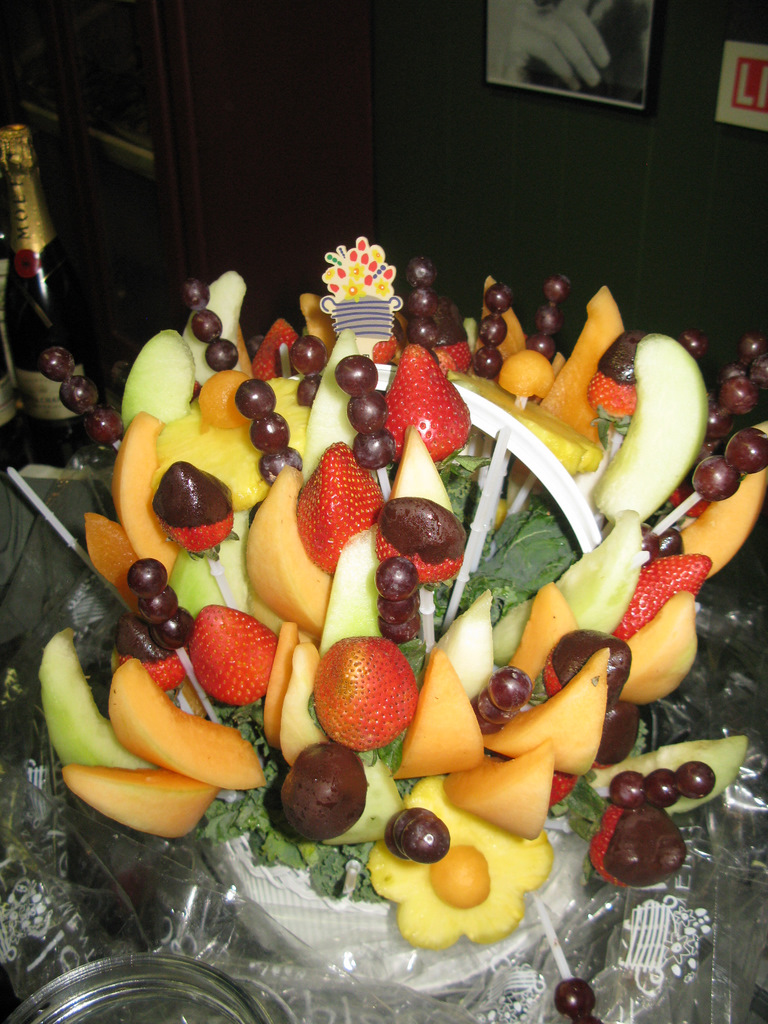 The event started at 6pm and ran until roughly midnight. Drinks were on the house, and the owners of Refugio collaborated to bring in food from local shops all over the neighborhood including some great Brooklyn pizza (the best!), fresh fruit, and other snack items.
The special Refugio Cigar House line was debuted at the event, and cigars were complimentary to all guests of the grand opening. I was able to taste three, and really enjoyed the Dominican/Honduran double-wrapped robusto that they had in stock. During the first hour, the guests started arriving, including a few from SocialCigar that happened to see the event invite online. There were also plenty of curious locals of the Williamsburg area that stopped in, grabbed a smoke and sat down to enjoy the festivities.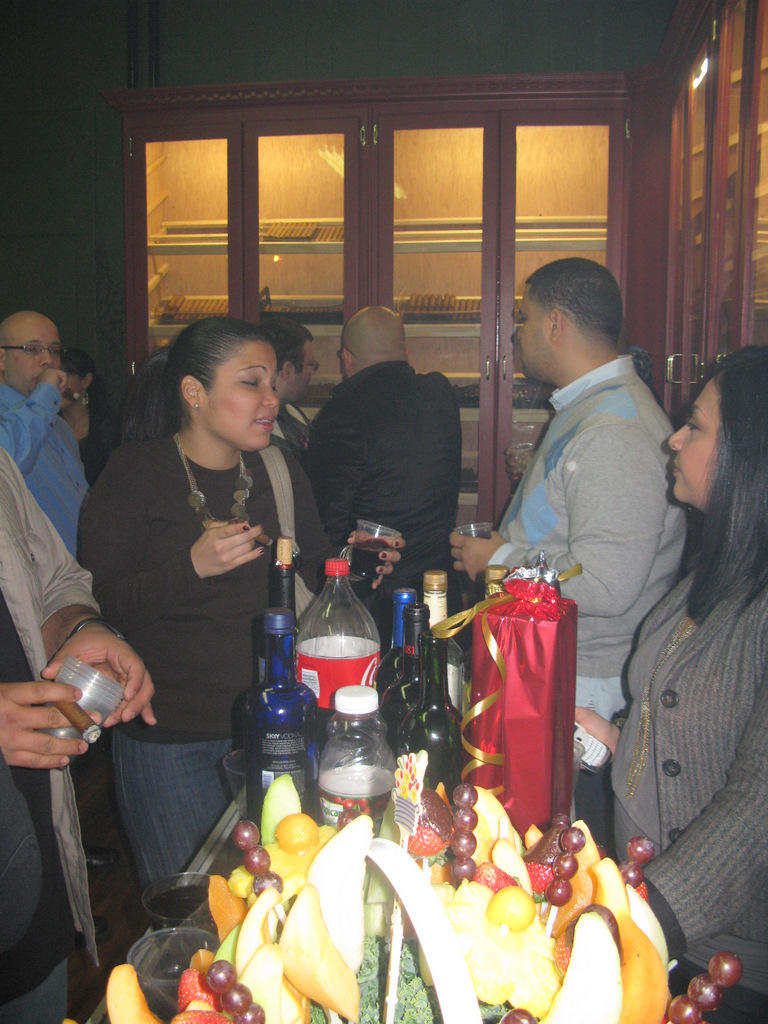 By 8:00pm, the party was in full effect. There were too many people to count, which was ok because that just meant more people to meet. At around 10:30pm, champagne was passed around and Mike proposed a toast to officially launch the lounge. There were cheers all around. Then, the owners held a massive raffle where first place took home the beautiful humidor pictured below.  Second and third place raffle winners took home a sampler pack of Refugio cigars.  As luck would have it, both FTNYC contributing writer Guy and I won, so we'll have plenty of cigars to smoke and sample for the next few weeks!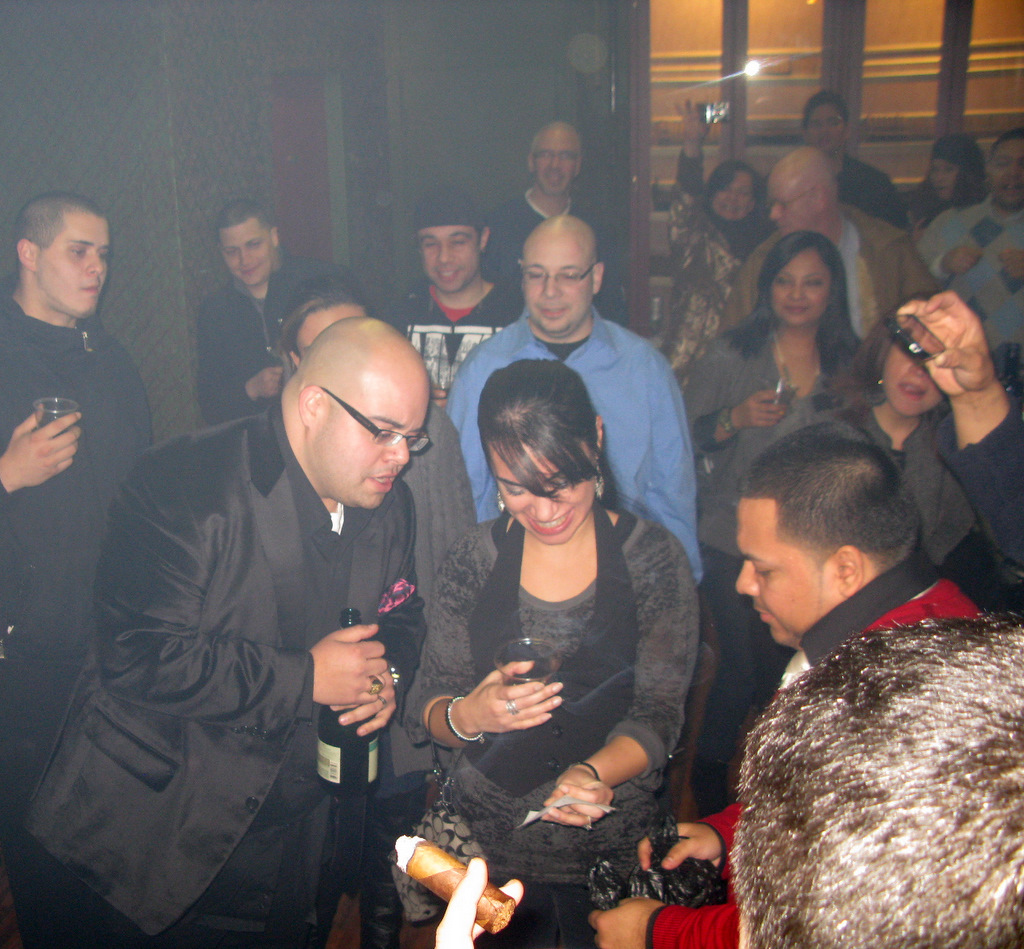 I was having so much fun I didn't get a head count, but you can get an idea for just how big the crowd was – at least 60, probably more at one moment, with well over a hundred overall. I was sad a few fellow FTNYCers that RSVP'd weren't able to make it, but Mike Lopez brought the family so there were plenty of people to meet.  FineTobaccoNYC will definitely be holding more events at Refugio Cigar House in the future, so if you are interested head over to our events page and sign up for the event mailing list! I would also recommend dropping by the lounge in the near future to meet the owners and kick it back with a cigar.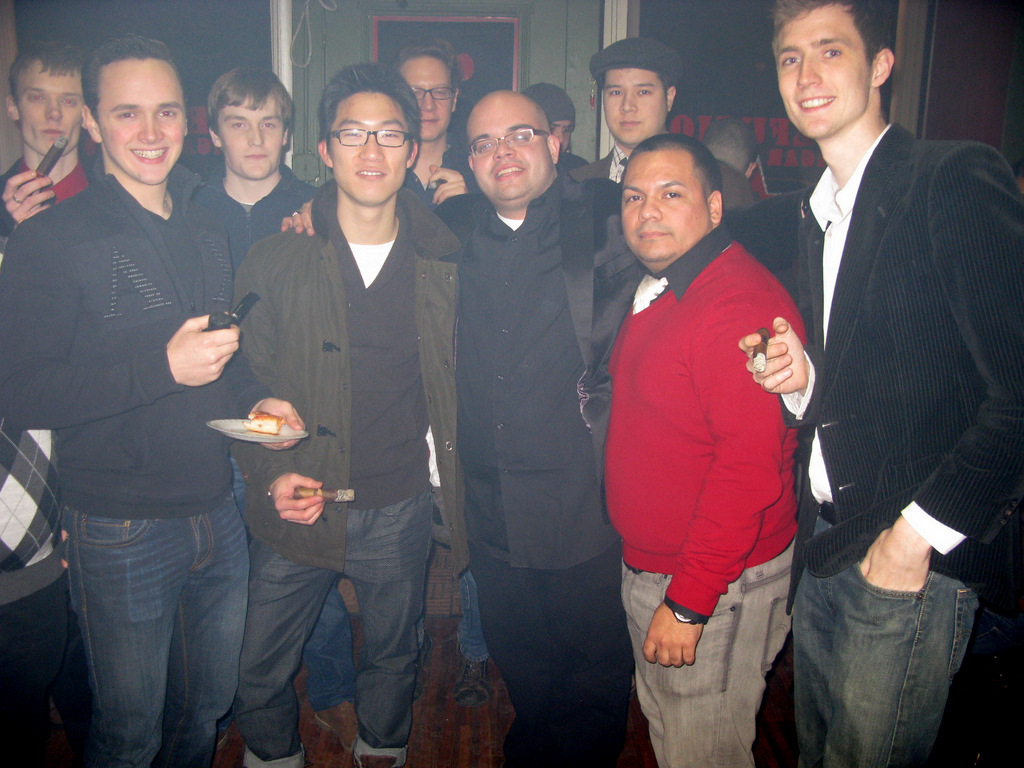 On behalf of FTNYC and its subscribers, I'd like to thank the owners of Refugio Cigar House for the great event. Refugio Cigar House is located at 635 Lorimer St Brooklyn, NY 11211, right by the Lorimer St. subway stop (L and G trains).  Refugio will also be launching their website soon, which can be bookmarked here.