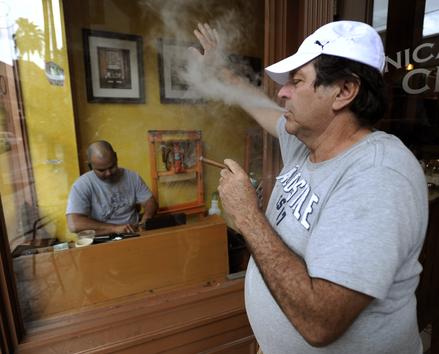 As popular and Congressional pressure mounts on the FDA to exclude premium cigars from its tobacco regulations, more articles from around the country are centering on the difficulties that FDA regulations pose for local brick and mortar tobacconists.
The latest of these articles comes from Tampa, FL, where regulations would hit particularly hard. In "Proposed rules roil cigar industry," (June 25th) Jose Patino Girona of The Tampa Tribune interviewed B&M owner Alfred Moreno, as well as a few patrons, on their view of the proposed regulations. Most notable, probably, is Moreno's lament that the regulations, especially banning the walk in humidor, would severely cripple a family industry.
"This is our heritage," Moreno said. "You're taking a national heritage if you restrict us."
Click here to read the full story.
What do you think of the proposed regulations? Are they going too far, or just bringing American tobacco policy into the 21st century?