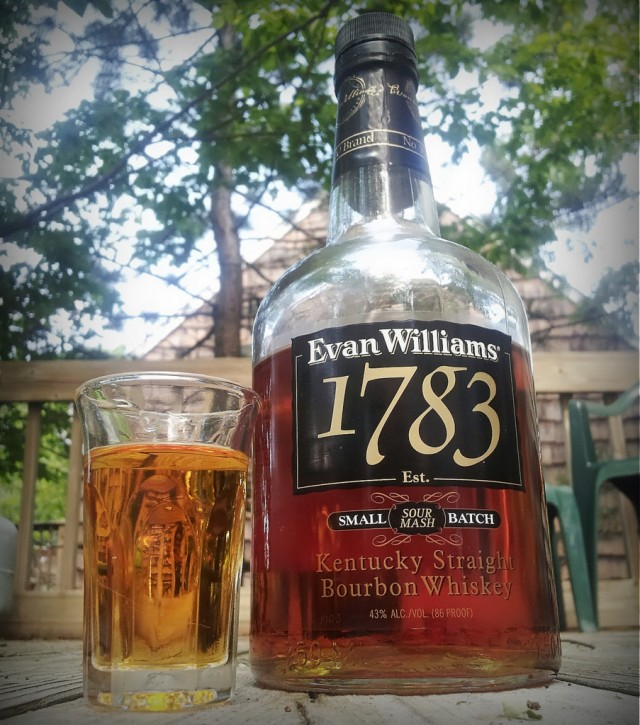 Up for review today is the Evan Williams 1783 Small Batch bourbon. My liquor travels so far have taken me far and wide in the bourbon world, and this gem is so reasonably priced and enjoyable that I've found myself buying bottle after bottle.  This bourbon is aged 10 years, and is named after the year that Mr. Evan Williams began distilling for the first time. It's a whiskey that is viewed by some bourbon enthusiasts (including me) to be one of the best value whiskies out there. Others absolutely hate it, which honestly for the life of me I can't understand, particularly because I'm no fan of the company's standard Black Label and Bottled in Bond whiskies.
Product Info
Whiskey Reviewed: Evan Williams 1783 Small Batch Bourbon
Spirit Type: Kentucky Straight Bourbon Whiskey
Producer: Heaven Hill Distilleries, Inc.
Origin: Kentucky United States
Age: 10
Price (USD): $15
Proof: 86
Reviewed: Neat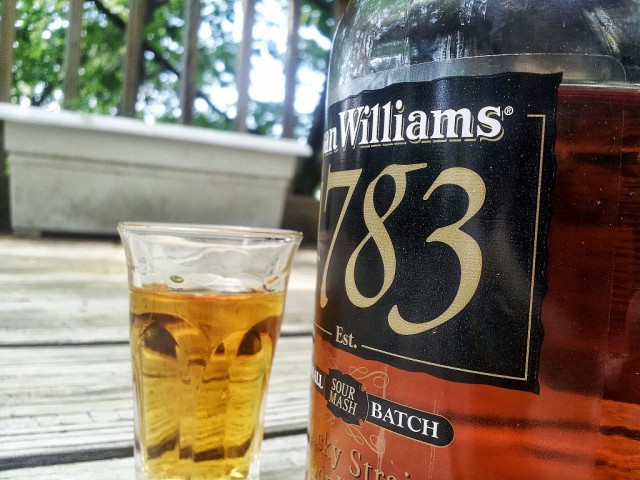 Evan Williams 1783 Review
Appearance: Evan Williams 1783 comes presented in a rather humble bottle. Standard shape and a plastic label. So, not many points scored here and the branding could use a bit of an update. But honestly, I'm not expecting too much from any bottle of whiskey sold for $15. In the glass, the whiskey is pale gold.
Nose: Strong smell immediately on opening the bottle. After pouring a bit into the glass, scents include rye, vanilla, lots of oak, and muted alcohol.
Taste: Light caramel, rye, some citrus note, and oak. Here's where I think EW 1783 really shines. It has virtually none of the drawbacks that many other cheap whiskies have. It doesn't taste flat out watered down like Jim Beam White Label. It isn't harsh on the palate. And it doesn't have that not-so-wonderful circus peanut/floor cleaner mix on the finish that a lesser-aged, rushed whiskey has. If I had to make a criticism of EW 1783 with respect to the palate, I'd say it could be a touch over-oaked. But on this whiskey I find the additional age produces a strong oak note that really rounds out this whiskey and gives it a maturity that isn't reflective of its price.
Finish: A long but light finish with caramel, vanilla, and citrus (some reviewers specify orange).
Conclusion: For just $15 per bottle, the Evan Williams 1783 is (to me) a mind blowing value. I wouldn't recommend this as a mixer. Drink this bourbon neat or on the rocks, adding a few drops of water as you see fit to release additional flavors.
Final Score: 90