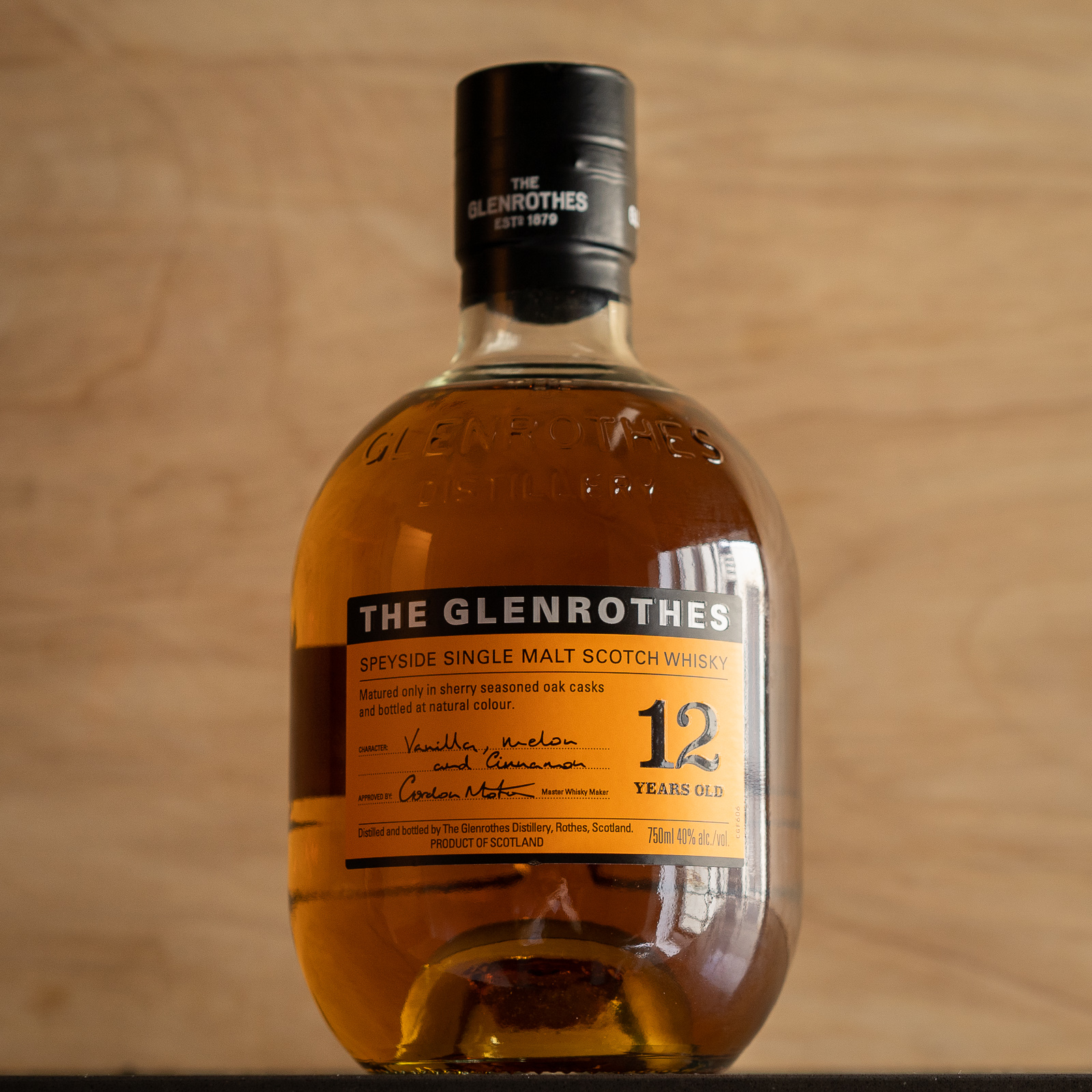 Like many, I've watched with dismay as the list of distilleries running full speed toward the No-Age-Statement model has grown faster and faster. So it came as a surprise to find a distillery doing the exact opposite. Enter The Glenrothes. The Glenrothes 12 Year Old which we review today is just one in a brand new collection known as the Soleo Collection, which is a new range from The Glenrothes chock full of age-labeled whiskies. The collection is comprised of six new expressions:
Glenrothes Soleo Collection 10 Year Old (40% abv)
Glenrothes Soleo Collection 12 Year Old (40% abv)
Glenrothes Soleo Collection Whisky Maker's Cut (48.8% abv)
Glenrothes Soleo Collection 18 Year Old (43% abv)
Glenrothes Soleo Collection 25 Year Old (43% abv)
Glenrothes Soleo Collection 40 Year Old (no abv available)
For many years, The Glenrothes modeled product releases on vintages, allowing sippers to experience The Glenrothes whisky at different stages of maturation. It's a unique and noteworthy model, but the company had a difficult time educating the market on it, likely due to the prominence of age statements as a differentiator. In an article on the Berry Bros & Rudd blog, Stuart Cassells, Head of Marketing at The Glenrothes described the difficulty saying,
"…it was difficult for consumers to navigate the brand. Many did not understand what vintage meant in terms of whisky – or the fact that you could have a 2001 that was 12 years old and one that was 16 years old; and they were different products with different prices."
So today we have the pleasure of seeing a slight reversal in the discouraging trend of blending and reblending younger and younger whiskies.
Let's get to the product itself.
Product Specifics
Whisky Reviewed: The Glenrothes Soleo Collection 12 year Old
Distiller: The Glenrothes
Age: 12 years
Matured in: ex-Sherry casks
ABV: 40% (80 proof)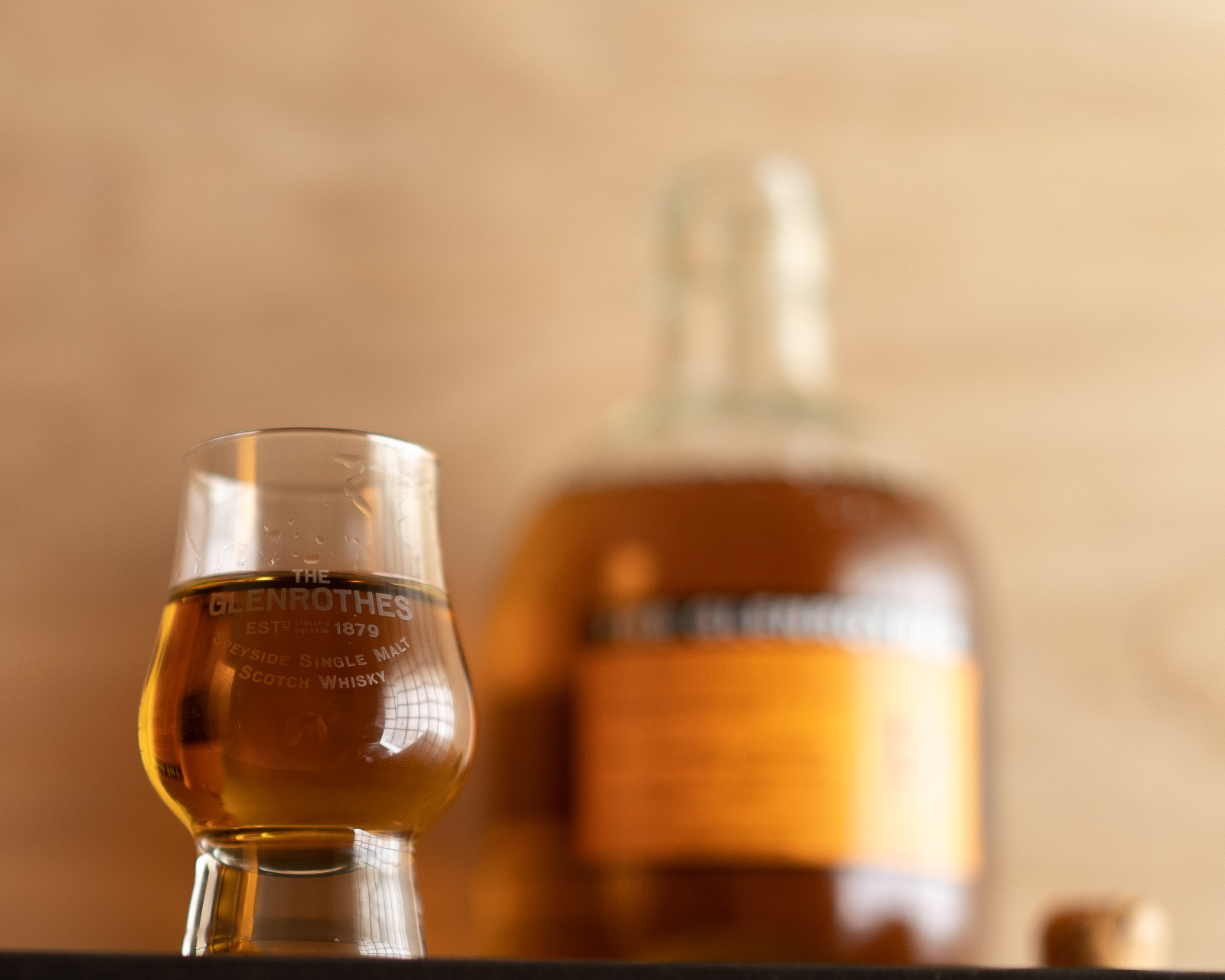 Appearance
Like previous Glenrothes releases, the Glenrothes Soleo Collection 12 Year is packaged in a roundish squat bottle. The label, which is a strong burnt orange color, has the usual notes on character ("vanilla, melon, and cinnamon") as well as a note stating "matured only in sherry seasoned oak casks and bottled at natural colour." The liquid itself is nearly as orange as the label, and has nice viscosity to it when rolled around the glass.
Nose
A slight whiff is all any Glenrothes fan would need to sense that the essential character of the brand is preserved in the new 12 year. The aroma itself is gentle but present, with very little ethanol burn. Juicy aromas waft up from the glass, with deep notes of melon and plums as well as some dry grass, baking spices, and oak. The sherry maturation is evident.
Overall, not a a stand-out, but quite nice and 100% Glenrothes.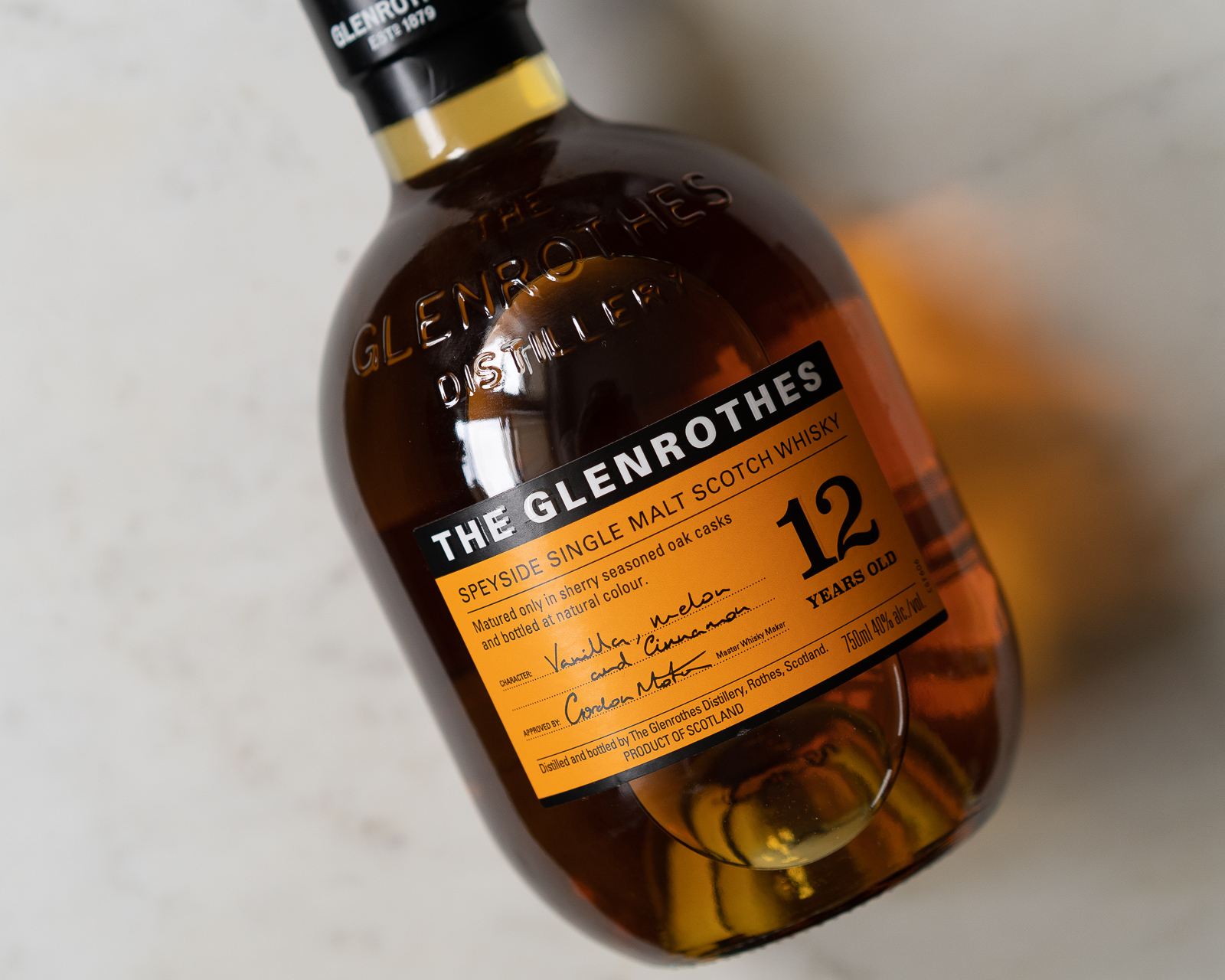 Palate
The liquid enters gently and sweetly, with a malty, bready character. As the liquid pools and expands, the flavors bloom into oak, vanilla and some juicy stone fruits. Secondary flavors include light confectionary spices, salt, and minerality. The body is in the mild to medium category, making this an easy sipper.

Finish
The finish is moderate in length, with balanced sweetness, some sea salt, and fresh fruits. Nice and clean, though it could perhaps use a touch more personality here.
Conclusion
Overall, the Glenrothes Soleo Collection 12 Year absolutely remains true to what we'd expect from The Glenrothes, while adding a thoughtful accent that adds something new to the experience. A significant strength is how little ethanol burn there is on the palate, which I suspect was a core goal for The Glenrothes in crafting this 12 year (i.e. it will appeal to a large audience). Still, I can't help but wish there was a tad more oomph on the palate.
If you're experimenting with the new collection, this is a good starting place. I'm a bit more interested though in how the Whisky Makers Cut performs given it is bottled at cask strength.
Final Score: 86