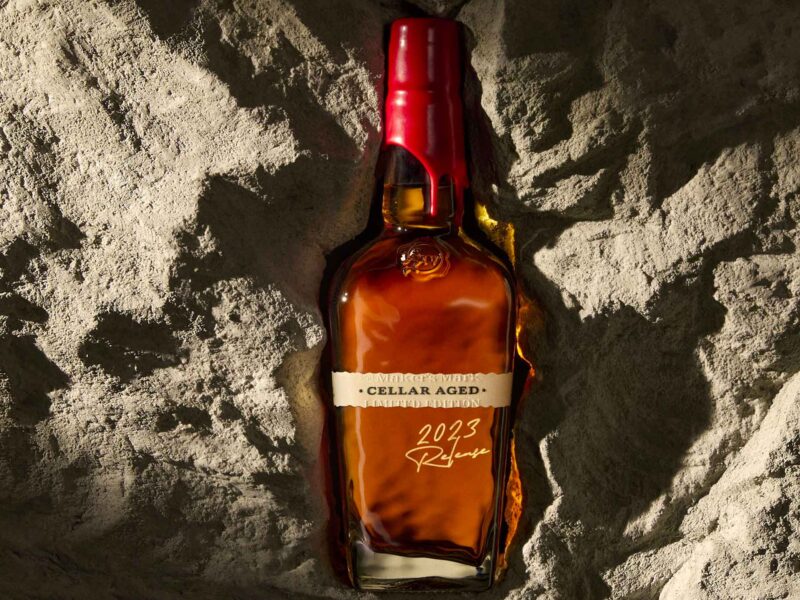 Maker's Mark, a notable name in the whisky industry, has announced the release of a new product, the Cellar Aged Bourbon. This release is set to challenge the prevalent notion in whisky production that emphasizes age as the primary quality marker.
The company's 8th generation whisky maker, Rob Samuels, highlighted that Maker's Mark has traditionally not aged its whisky for more than a decade, emphasizing flavor over age. This new product, however, is an endeavor to merge an extended aging process without sacrificing the brand's taste values.
The Cellar Aged Bourbon's maturation process is distinct. Initially, the barrels are stored for six years in conventional Kentucky warehouses, where they experience the region's varied climate. Following this phase, they are relocated to a limestone whisky cellar located in the Kentucky hills for an additional five to six years. The cool, consistent temperature of this cellar is said to mitigate the tannic effects often seen in longer-aged whiskies, resulting in a smoother final product with a richer flavor profile.
The inaugural batch is a blend of bourbons aged 11 and 12 years, with the latter constituting 87% of the final product. With a cask strength of 115.7 proof, this bourbon aims to combine depth and complexity, making it the oldest release from Maker's Mark to date.
Historically, Maker's Mark has often ventured outside industry norms. The brand's founders, Bill and Margie Samuels, replaced rye with red winter wheat in their mashbill for a smoother outcome. Additionally, the company pioneered the use of wood-stave finishing techniques with Maker's Mark 46 and launched the industry's inaugural custom barrel program with Maker's Mark Private Selection in 2016.
The Cellar Aged Bourbon is set for a phased global release. It will be available in the U.S. market in September 2023 at $150. Subsequent releases are planned for London, Munich, Tokyo, and Singapore, among other locations.
For those interested in further information on this release, Maker's Mark directs inquiries to their official website, www.MakersMark.com.