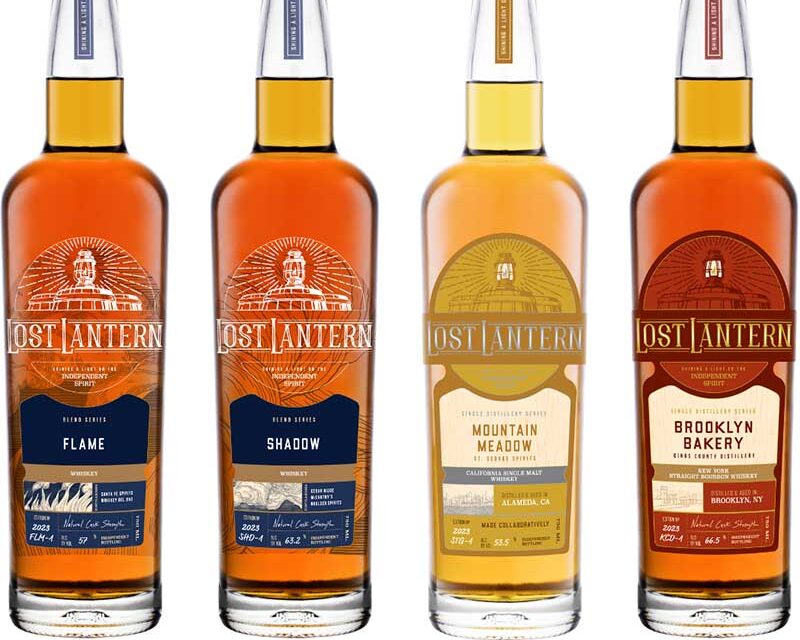 As the holiday season approaches, a unique event is set to take place on the first Wednesday after Thanksgiving. Known as Winter Whiskey Wednesday, it marks the release of a special Winter Collection of whiskies from Lost Lantern crafted to complement the colder months.
This year's collection features four distinct whiskies, each with its unique characteristics and flavor profiles. The highlights of the collection include two new blends in the Blend Series: FLAME and SHADOW. Both are smoked American single malts, with FLAME being the first blend of mesquite-smoked American single malts, highlighting a burgeoning tradition in the Southwest. SHADOW, on the other hand, is peated, representing an American twist on a long-standing Scottish tradition. These whiskies are designed for winter nights, ideal for sipping in front of a fireplace or bonfire.
Additionally, the Winter Collection introduces two new whiskies in the Single Distillery Series. The Brooklyn Bakery Kings County Distillery New York Straight Bourbon is a first-time release from the Brooklyn distillery. This bourbon is described as big, dense, and slightly savory, ideally paired with holiday baked treats. The second addition, Mountain Meadow St. George Spirits California Single Malt, is a collaborative effort with St. George Spirits. It is said to capture the essence of California sunshine, perfect for reminiscing about warmer days during the winter.
These whiskies have been in development for over a year, indicating a significant investment in crafting unique flavors and experiences for whiskey enthusiasts. The collection will be available starting November 29th, offering a diverse range of tastes for those looking to explore American whiskey during the winter season.