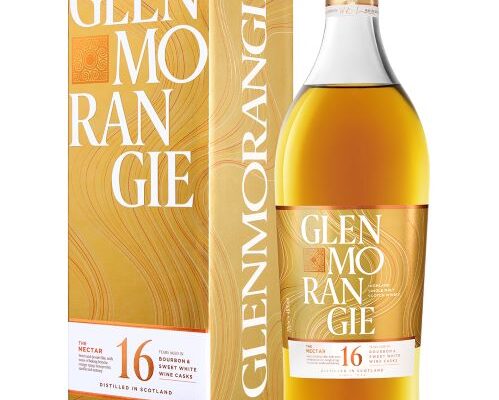 Glenmorangie, known for its Highland single malt Scotch whisky, has released a new iteration of one of its popular whiskies, named Glenmorangie The Nectar. This release is a reimagined version of the Glenmorangie The Nectar D'Or, designed to enhance its dessert-like complexity.
Aged for 16 years, this whisky is matured in a unique combination of bourbon and sweet white wine casks. The extended aging process and the use of different casks aim to add more depth and complexity to the whisky. The Nectar joins the distillery's core range, featuring notes of orange syrup, honeycomb, nutmeg, and baking brioche.
The concept for The Nectar originated from Dr. Bill Lumsden, Glenmorangie's Director of Whisky Creation, inspired by the aromas of a French pastry shop. In pursuit of a more intricate and dessert-like flavor profile, Dr. Bill and his team revisited the acclaimed single malt. The whisky was aged for 14 years in bourbon casks and then finished for two additional years in a new combination of sweet white wine casks. These casks, including Sauternes, Monbazillac, Moscatel, and Tokaji, contribute flavors reminiscent of pastries, meringue, baked apples, white chocolate, almond, and honeycomb.
Glenmorangie The Nectar has been recognized with a gold medal at the San Francisco World Spirits Competition 2023. Its packaging is designed to mirror the whisky's rich and sweet character, aligning with other products in Glenmorangie's range.
Described by Dr. Bill as inspired by the "sweet, buttery scents of French patisseries," Glenmorangie The Nectar aims to offer a sumptuous and complex tasting experience, combining brioche and orange syrup notes with honeycomb and spices like nutmeg and star anise. This whisky is positioned as an appealing choice for both longstanding whisky enthusiasts and new explorers of the spirit.