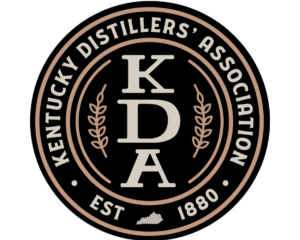 The Kentucky Distillers' Association (KDA) has announced the addition of Wenzel Whiskey as its newest member. This inclusion marks a significant step in the growth of the Bourbon industry in Northern Kentucky, which has been contributing to the region's economic strength and tourism.
Wenzel Whiskey, located in Kenton County, was established in 2022 by Northern Kentucky natives Austin Dunbar, Tony Milburn, Todd McMurty, and Nic Manning. The team resurrected the historic Wenzel Building in Covington, which, before Prohibition, served as a rectifier for whiskey. This makes Wenzel Whiskey a significant addition to the local community, reconnecting with a piece of the area's distilling history.
Currently, Wenzel Whiskey produces Wenzel's Proprietors' Blend, the first whiskey to be produced in Covington since Prohibition. Their product line also includes a Barrel Proof Rye, a blend of six and seven-year barrels of Indiana rye, and a Wheated #1 six-year-old barrel-proof expression. Furthermore, Wenzel Whiskey has recently acquired $3 million worth of distilling equipment and barrels from Ghost Coast Distillery in Savannah, enhancing their production capabilities.
One of the unique offerings at Wenzel Whiskey is the opportunity for guests to create their own blends. According to partner Austin Dunbar, customers can blend their own bottle for personal use or create larger batches for broader distribution.
Wenzel Whiskey joins the KDA as a "Craft" level member, which includes distillers aging between 1 and 10,000 barrels annually. The KDA now boasts over 50 members operating more than 75 distilling locations across Kentucky, the highest number since the Repeal of Prohibition.
KDA President Eric Gregory expressed excitement about Wenzel Whiskey's unique offerings for Bourbon consumers and visitors in Covington. He emphasized the role of new members like Wenzel Whiskey in enhancing local communities through job creation and tourism.