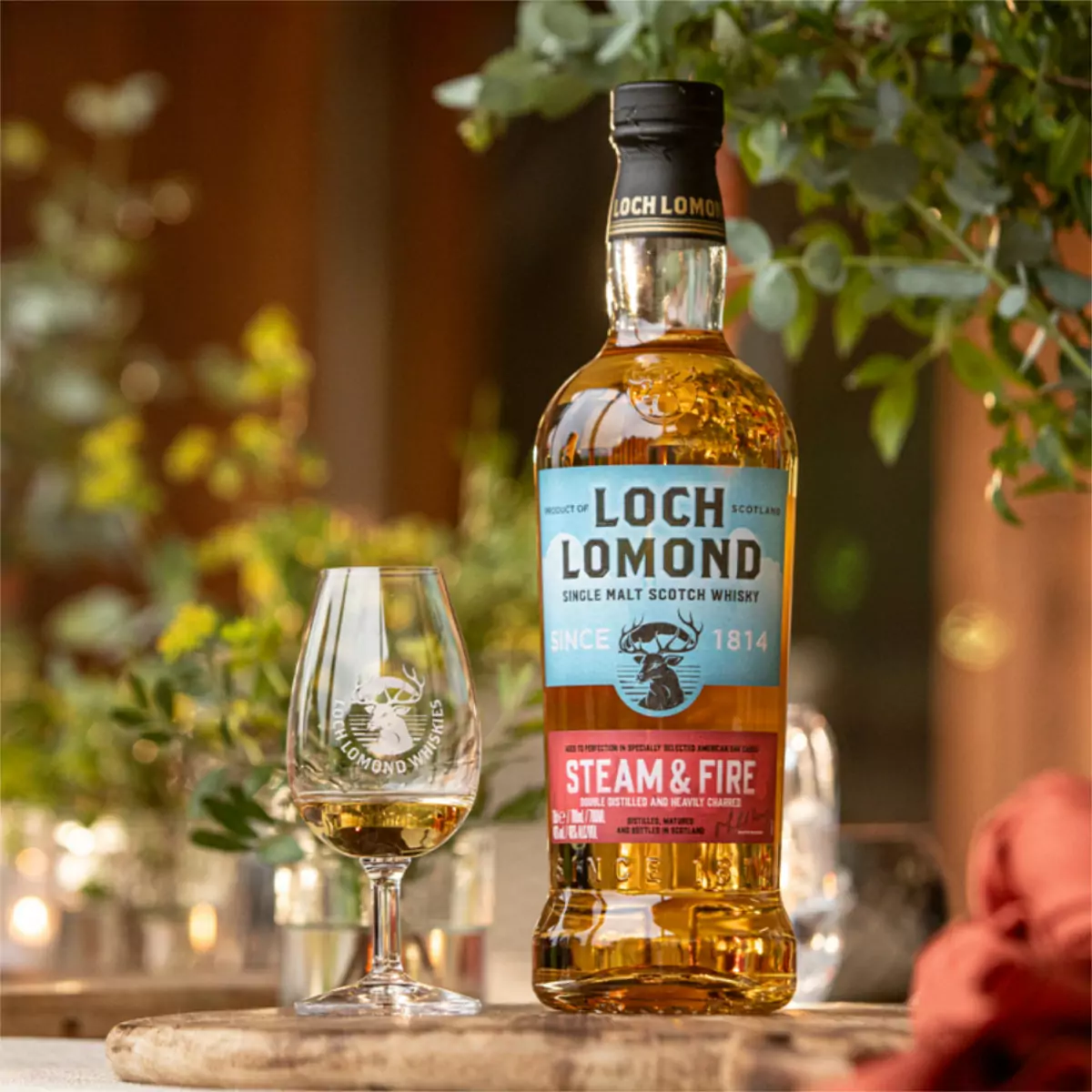 Loch Lomond Whiskies, an independent distillery, has launched Steam & Fire, a distinctive single malt whisky aged in heavily charred American Oak casks. This release underscores the distillery's expertise in distillation and maturation, and is inspired by the unique practices at the Loch Lomond Distillery near Loch Lomond's shores.
Unique to the distillery is its use of Straight Neck Pot Stills, a rare distillation equipment in Scotland. Michael Henry, the Master Blender, harnesses these stills to fine-tune the whisky's flavor throughout its creation process.
Another standout feature is the distillery's in-house cooperage, one of only a few in Scotland. This is where barrels undergo repair and charring before being used for maturation.
Steam & Fire undergoes an intricate aging process. Initially distilled in a combination of Straight Neck and Swan Neck Pot Stills, it matures in first-fill Bourbon barrels and refill American Oak casks. The final phase is 10 months in heavily charred American Oak casks. This method introduces pronounced demerara sugar notes, complemented by hints of orange, pear, dark chocolate, and a touch of smoke.
The packaging is a vibrant mix of blue and red, representing the brand and its cooperage. It's adorned with depictions from the distillery, emphasizing the unique casks and stills.
Following their accolade as the 'most awarded distillery' at the San Francisco World Spirits Competition 2023, Michael Henry shared, "Steam & Fire represents our dedication to crafting distinctive whiskies by leveraging our specialized distillation and maturation techniques."
To promote the launch, Loch Lomond Whiskies partnered with open-fire chef Genevieve Taylor for its "Remarkable Makers" campaign. Taylor, who emphasizes the parallels between the traditions of fire cooking and whisky-making, commented on the nuanced balance required in her craft, much like in whisky production.
Steam & Fire is set for release on 14 August, priced at £45. It's available at select retailers like Master of Malt and directly from Loch Lomond Whiskies' website.