Tatuaje P4 – Churchill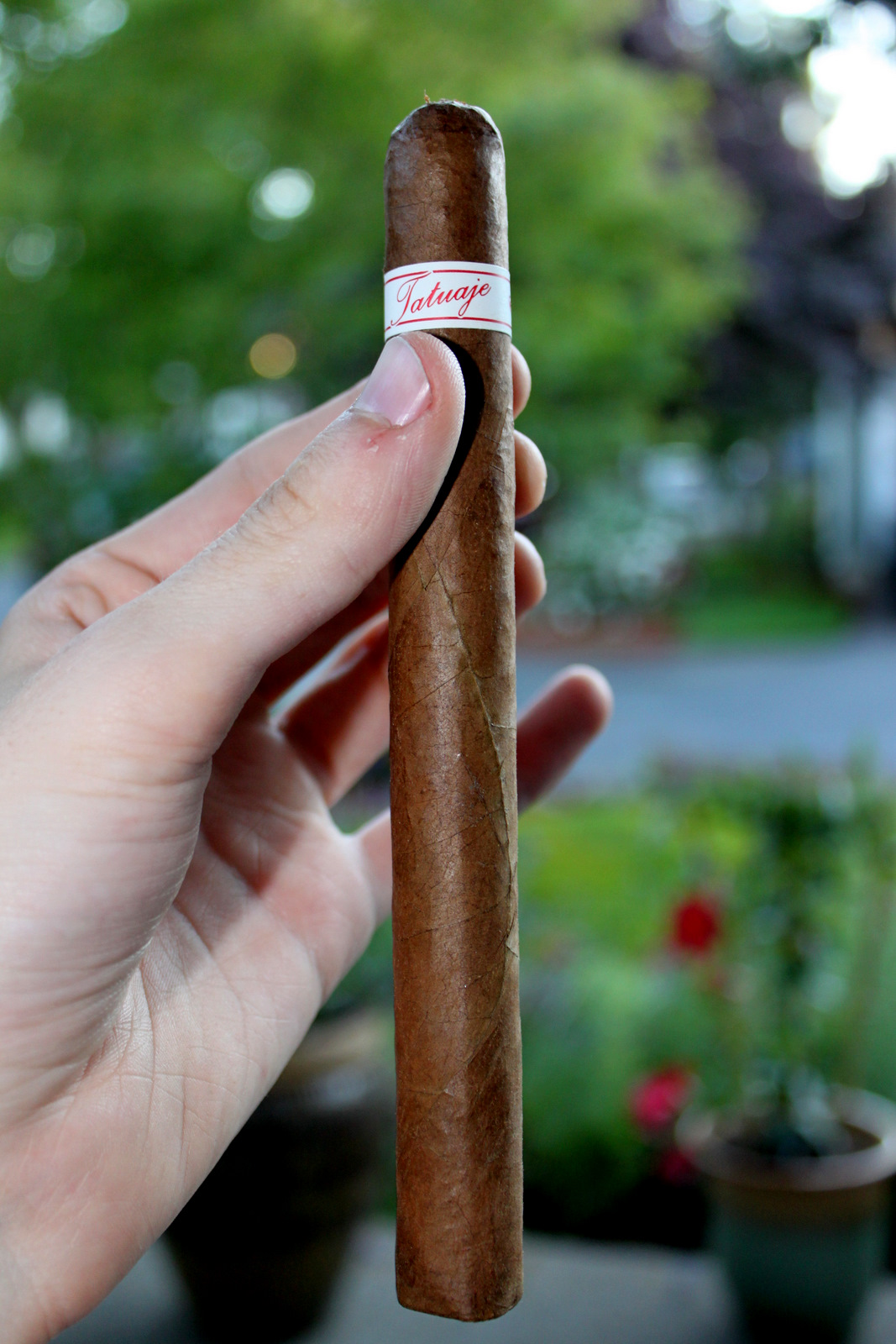 The Tatuaje P4 – Click to enlarge
The Tatuaje P4 Churchill that I enjoyed this evening was a strange cigar. Lots of highs, and about as many lows. From what I've read from other reviewers, P4 line cigars are normally medium bodied cigars.  Tonights stick just couldn't seem to decide whether it was a mild, medium, or full-bodied cigar. Throughout the smoke, I took notes on the flavor, aroma, and construction of the cigar.
—————————————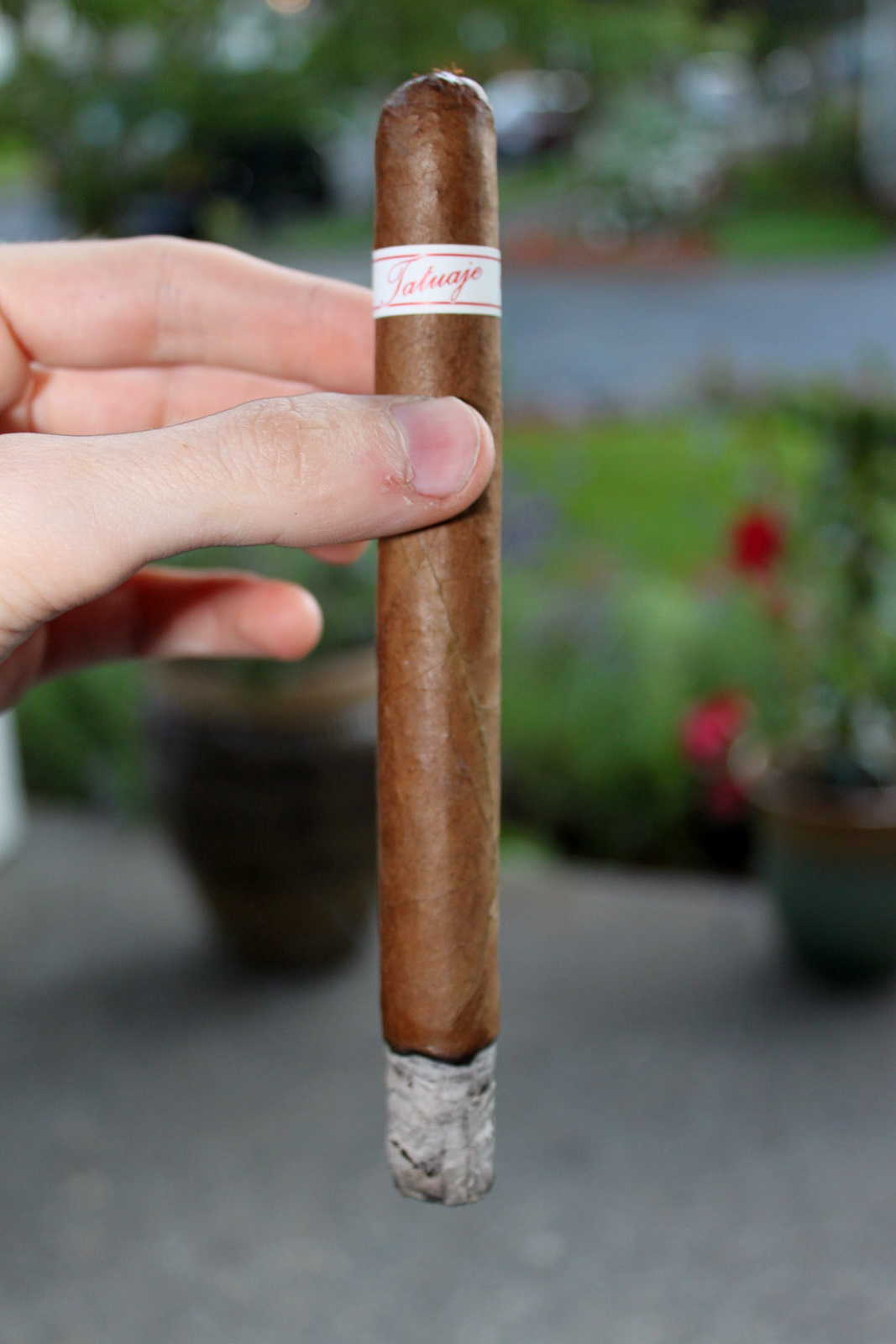 – Before lighting, I took note of the construction of the cigar. Seems to be very well put together, the texture of the wrapper is smooth and solid. The smell of the Nicaraguan wrapper is light and sweet. Feels like it is going to be a pretty mild smoke.
– Lighting the cigar is a bit harsh, though I've found that to be somewhat typical among lighter cigars. The taste is noticeably sweet, with a hint of spice to it. The aroma of the smoke is pleasantly sweet – strong, but not overpowering. Also a hint of woodiness.
– About a quarter of the way through, the burn is solid – construction seems very good. The burn is creating a great ash that is mainly white with lines of grey. The wrapper smells great on the pull and complements the taste well.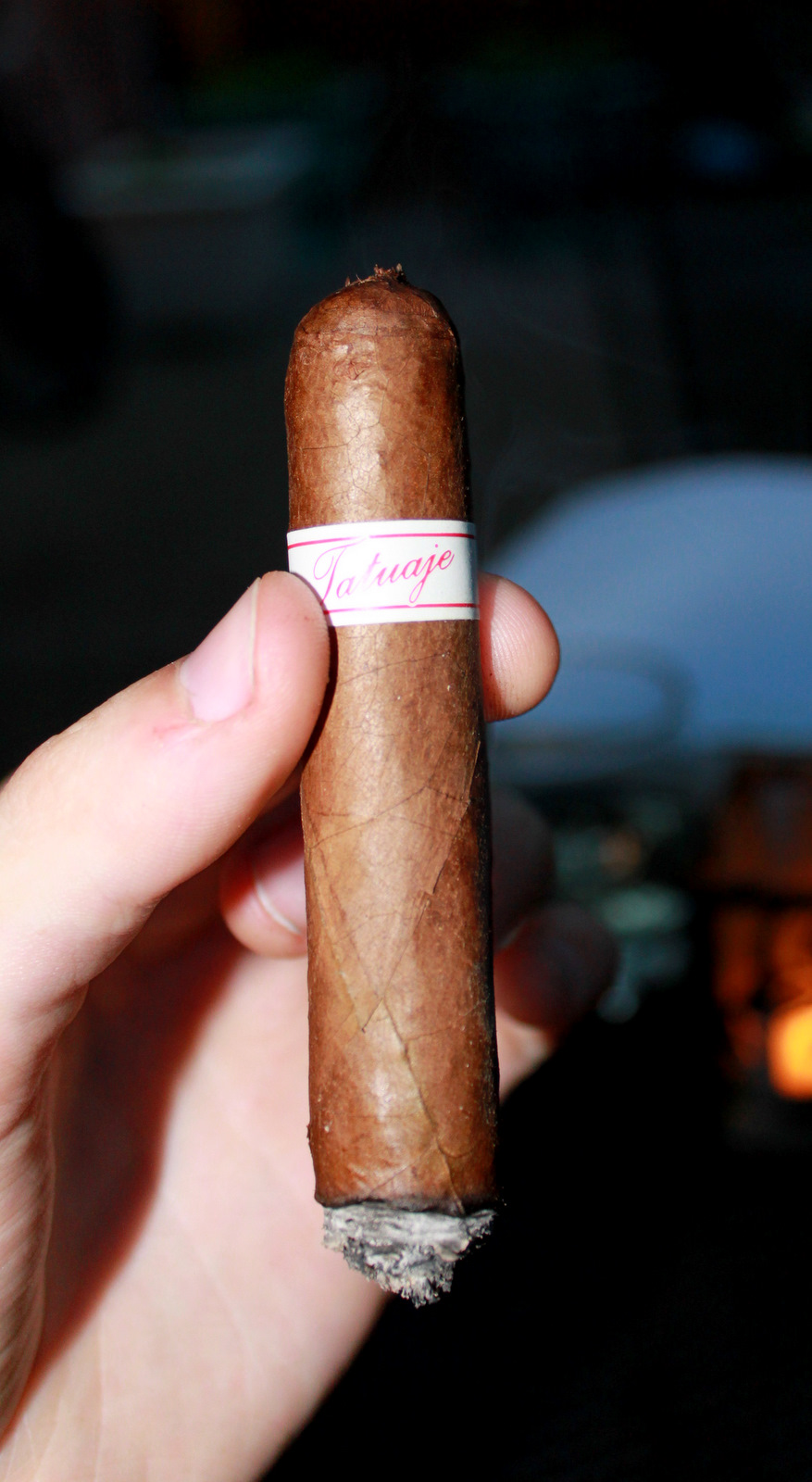 – About half-way through, the cigar is taking on more spice to the taste and aroma. Just past halfway, the sweetness has continued to be replaced by spiciness – a bit too much for my taste, and I don't like the hint of acidity that is emerging. The burn, however, has remained almost flawless.
– The last third is taking on a harshness that I do not like. This could be a sign of the filler being underpacked. The cigar doesn't seem to want to cool down, and has started burning more quickly. The acidity and over-spiciness is making me want to retire this cigar, and if it doesn't correct, I will. On a positive note, my black lab Toby just came outside and seemed to be enjoying the aroma – ultra spicy and harsh though it is.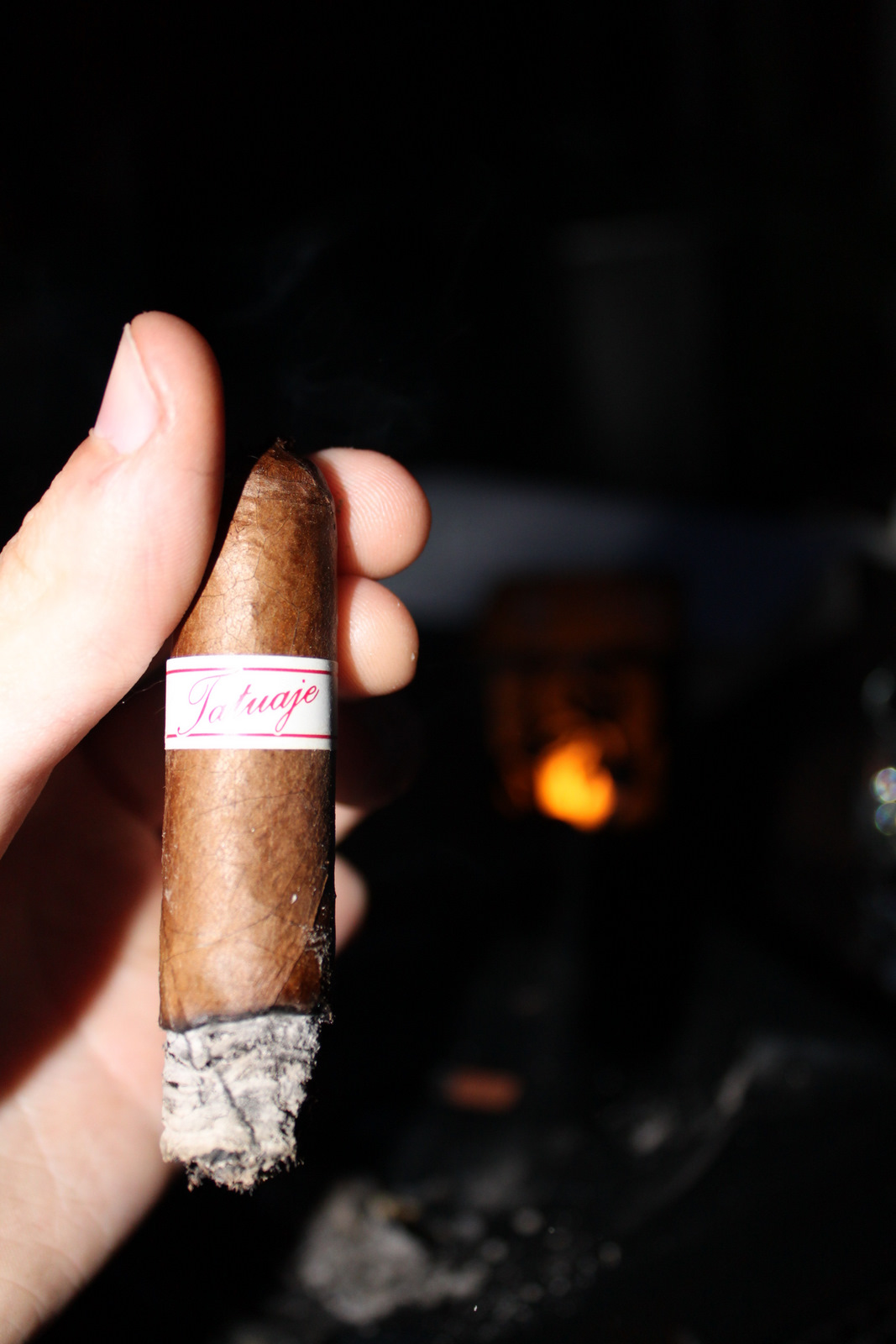 – Just when I'm about to put this cigar down for good, the sweetness characteristic of the first half returns like an old friend. The harshness isn't fully gone, but it is starting to draw down. I decide to finish the cigar, and the last quarter surprises me by redeeming the last ten minutes or so of smoking.  The harshness has drawn almost completely to a close, the wonderful woody sweetness is back, and it has cooled down dramatically.
Final note: "Mixed feelings."
—————————————
Conclusion:
At $4 a stick, the Tatuaje P4 Churchill was almost what I expected. The construction was a huge plus, and the way it burned was encouraging. The strength of the spiciness and emerging harshness in the last half, however, made it a frustrating smoke. The cigar teetered between mild-medium body and full-body, and that lack of consistency brought the level of enjoyment way down. The fact that it toned down near the end was nice, but not enough for me to give this cigar high marks.
Of course, I should disclaim that I have only had this particular stick once, so I cannot definitively caution readers away from this cigar – but I don't plan on spending the money on it again.
I rate this cigar a B-