On Saturday, June 18th, cigar smokers from around the city came out for the FineTobaccoNYC Financial District HERF, sponsored by Antonio Lem and Reinado Cigars. The event ran most of the day, from 3pm in the afternoon to 11pm at night. We had to reschedule from Friday because of stormy weather, and am I glad that we did! The weather on Saturday was a gorgeous 80 degrees with just enough clouds and a slight breeze. The view from 350 feet was spectacular, and the smoking was great. You can find all of the pictures on our Facebook page.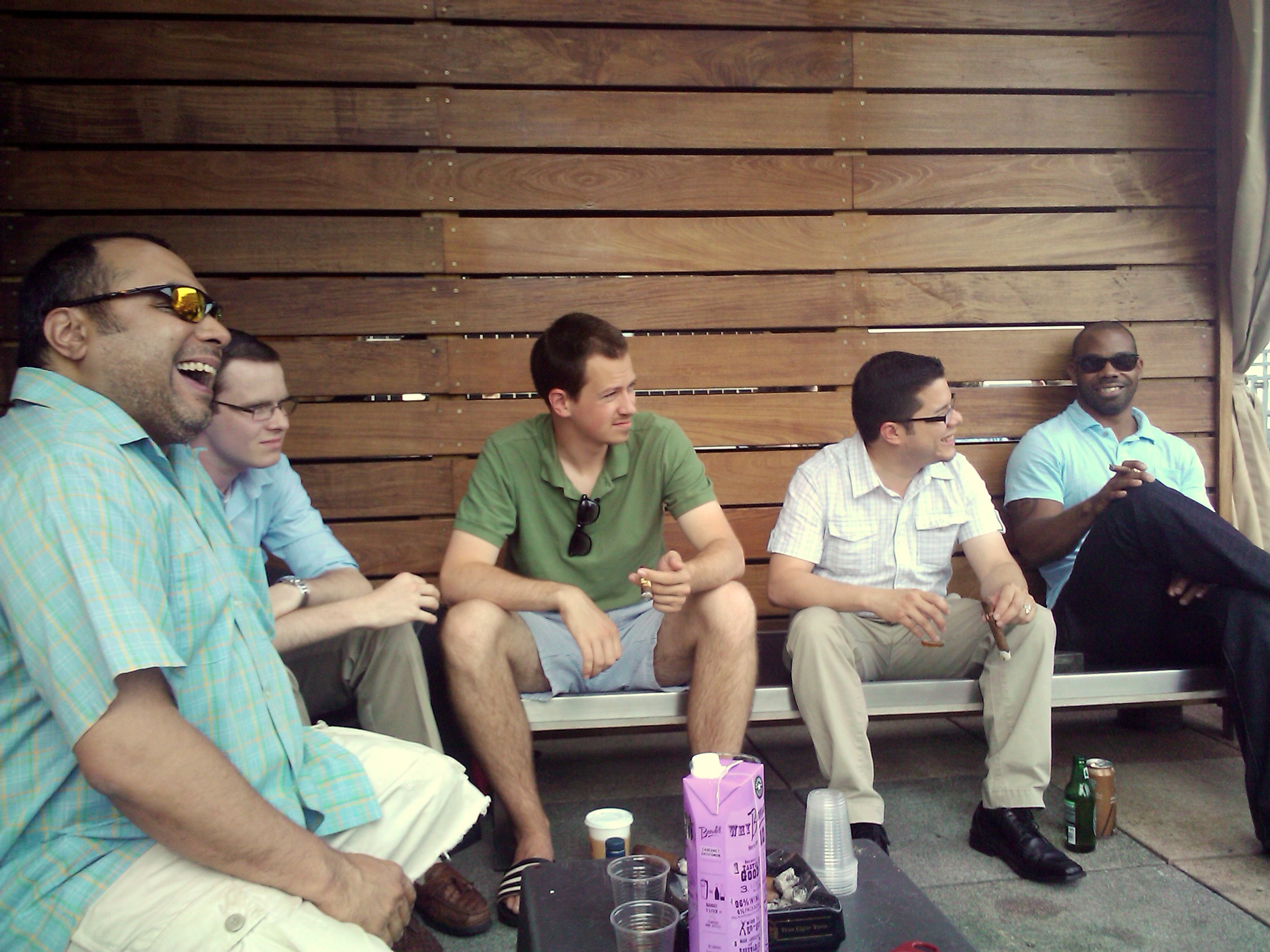 The crowd was a great mix, so everyone who came made new friends and smoked with old ones. Kevin Bristow and others from New York G&S showed up as well. Take a second and check them out on Social Cigar!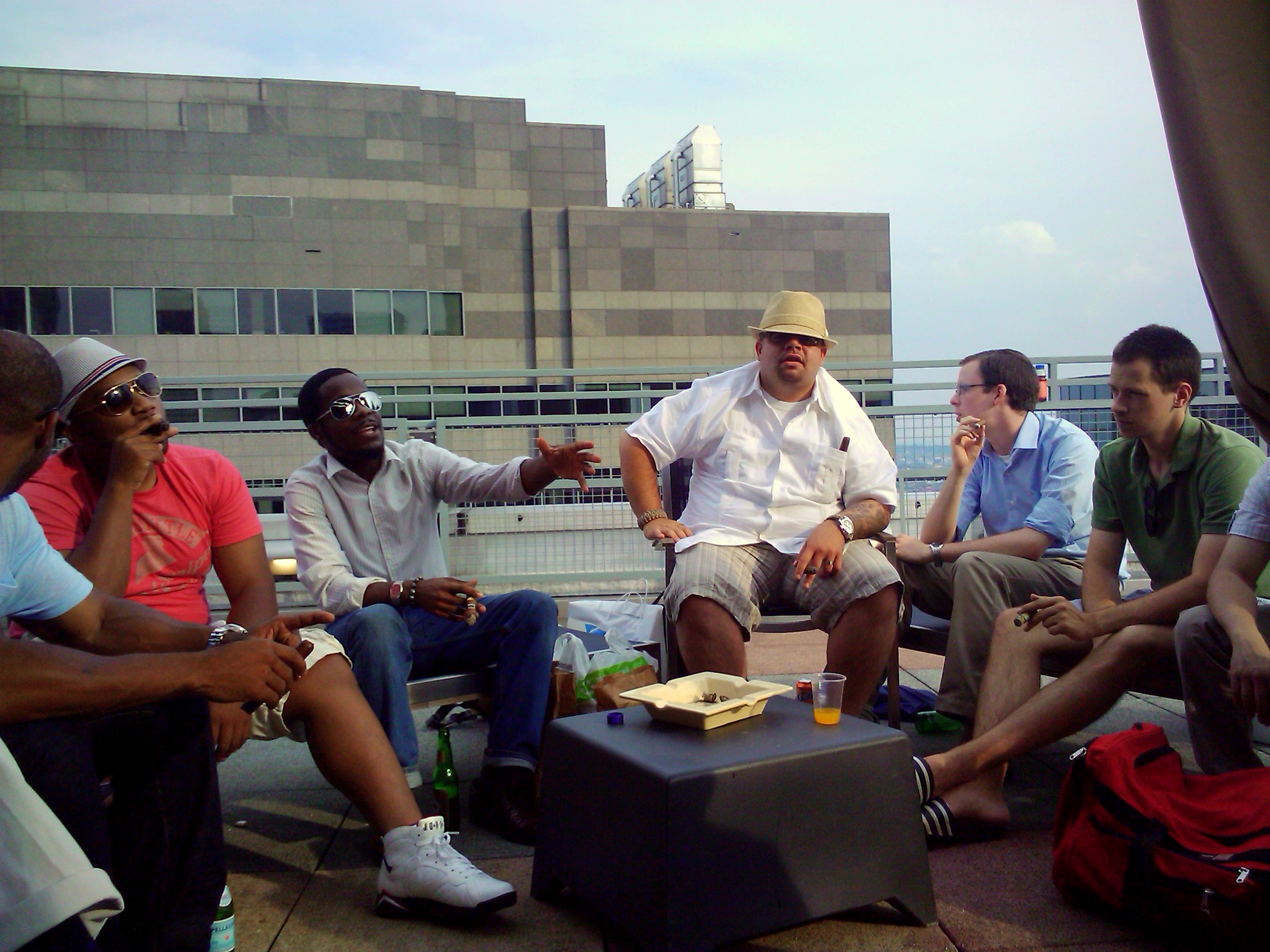 FTNYC members brought their best sticks, and Dave Alicea blessed future FTNYC events with a beautiful porcelain San Cristobal ash tray. I could tell the event was fully underway when we had to empty the ash trays three times to accommodate all of the ash! Throughout the day there were at least 25 FTNYC members that showed up to the free event.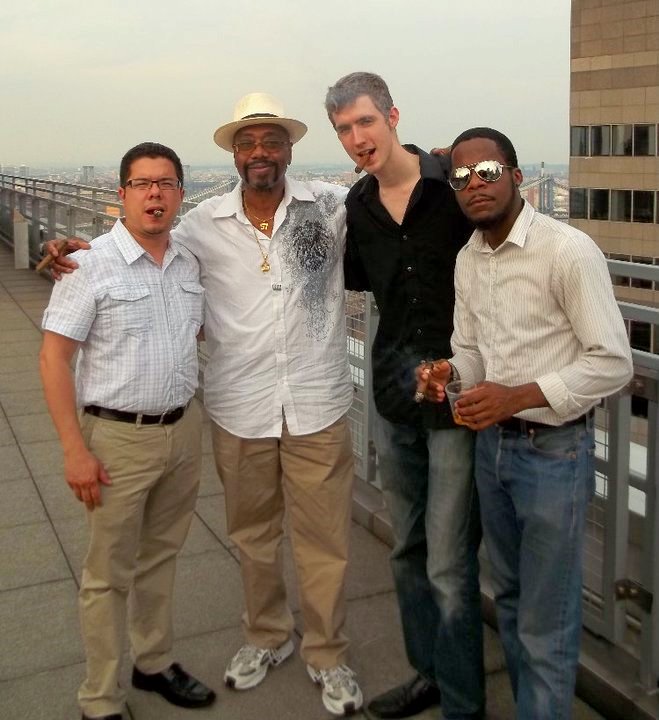 Antonio Lem from Reinado also showcased his uniquely fermented Nicaraguan puro cigars. When you get a chance, head over to his website and pick a few up. His cigars have gotten great reviews, and after smoking a few (including the one I'm smoking now), I can say that they live up to the reviews.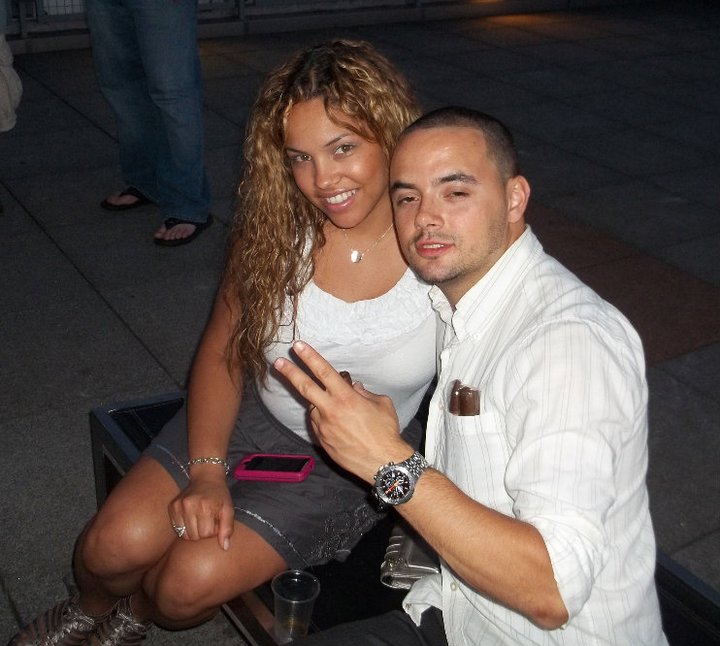 FineTobaccoNYC events are open to smokers of all ages, backgrounds, and experience. You can follow FineTobaccoNYC on Facebook and Twitter for details on events, but for event specifics and invites, sign up for our event mailing list on the upper right side of this page!
Until the next event (this Friday!), long ashes and happy smoking!
~Matthias