It's a beautiful day out in Astoria, Queens – not a cloud in the sky, 85 degree weather, and a beautiful back yard to smoke in. I haven't reviewed in a while, so I figured I'd give this La Floridita Fuerta sitting in my box a try. I didn't pair any drinks with this cigar besides a glass of water.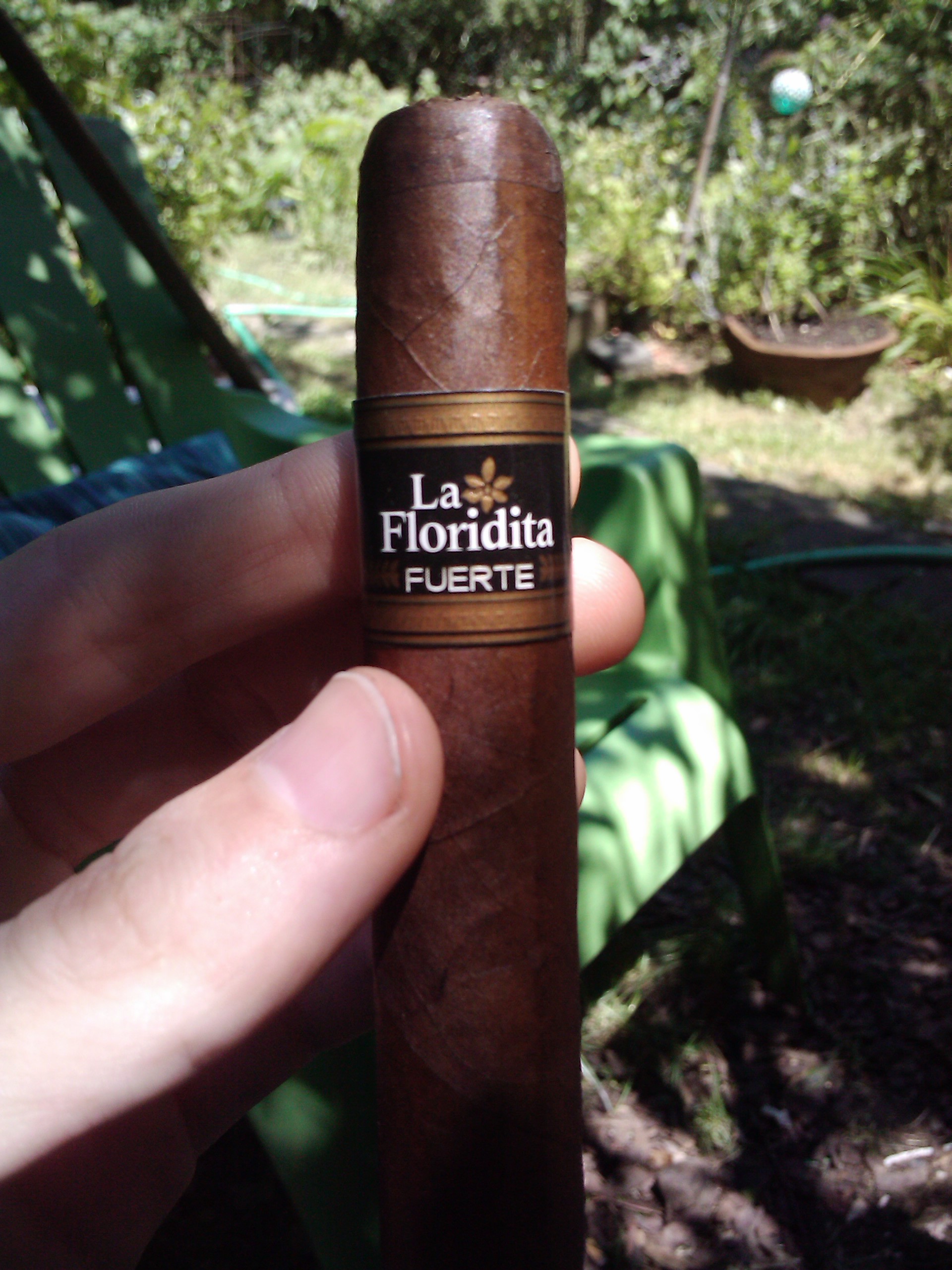 Blend Specifics:
Wrapper: Honduras
Wrapper: Honduras
Wrapper: Nicaragua
Length/Ring Guage: 5×50
Construction & Appearance
On first glance, this stick seems to be very well constructed, has a good weightiness in hand, and has a great oily sheen. Unfortunately, after closer inspection, it also seems that it is packed a bit unevenly. I'm not a huge fan of the black, white and gold band from an aesthetic standpoint. "La Floridita" is displayed in large Times New Roman font, which makes it appear as if whoever created the label didn't put a lot of thought into it. The aroma off the foot of the stick, however, is pretty good: hints of leather, a bit of spice, and dark chocolate.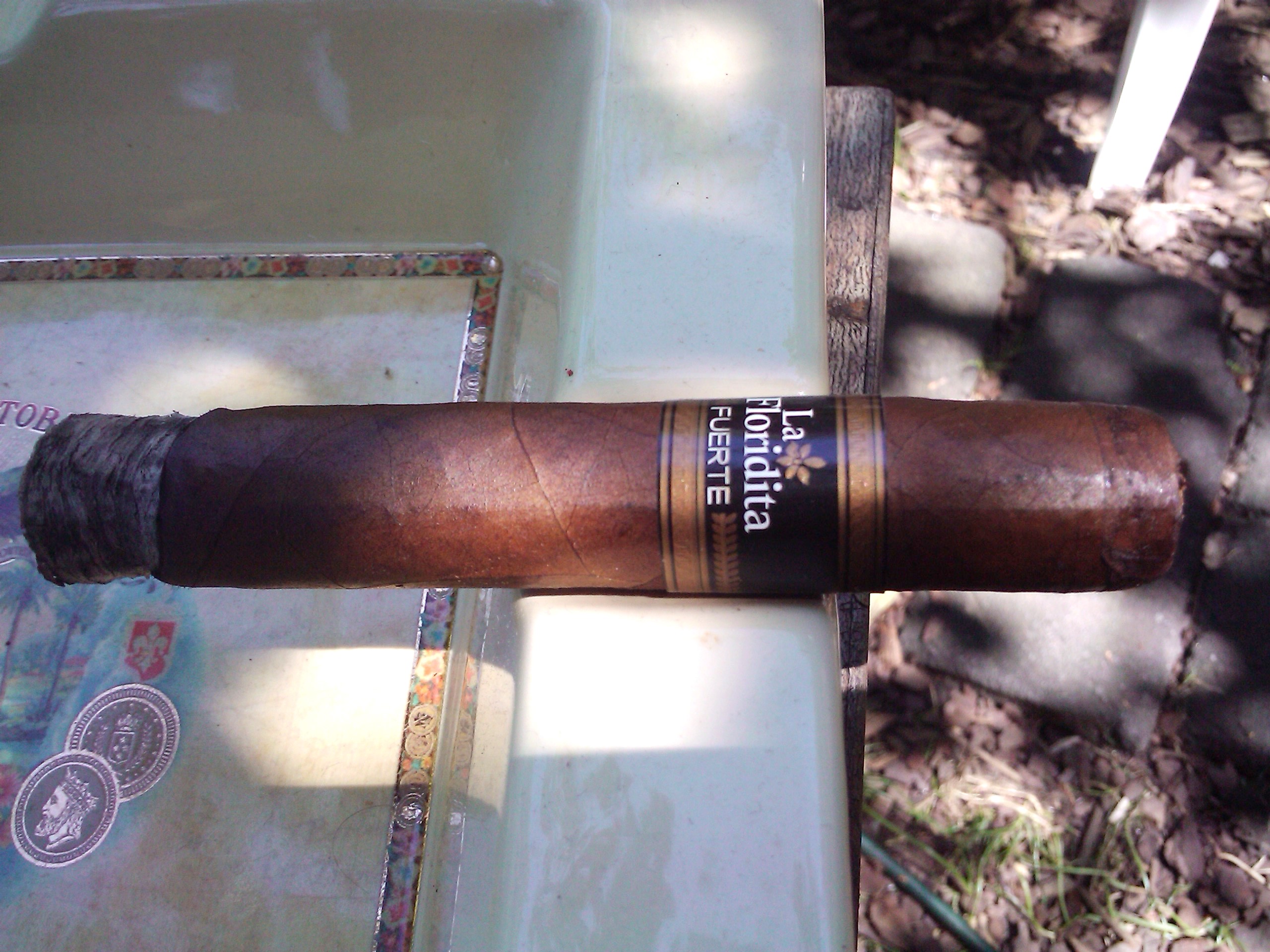 Taste & Smoking Characteristics
I was a bit surprised with how this stick kicked off. From what I smelled off of the foot pre-light, I was expecting a bigger kick than I got. The flavor introduced itself as an earthy, bitter cocoa, lacking any of the spice I imagined would be there. The smoke has a certain heavy thickness to it that seems to mask some of the flavor. About a half-inch in, the taste opens up a bit, the earthy sweetness pulls way back to reveal what I'd describe as a sort of savory, meaty flavor with a bit of woodiness and spice on the retrohale. Unfortunately, there's also a slightly fermented finish, which is probably indicative of a lack of time spent in the humidor – my fault!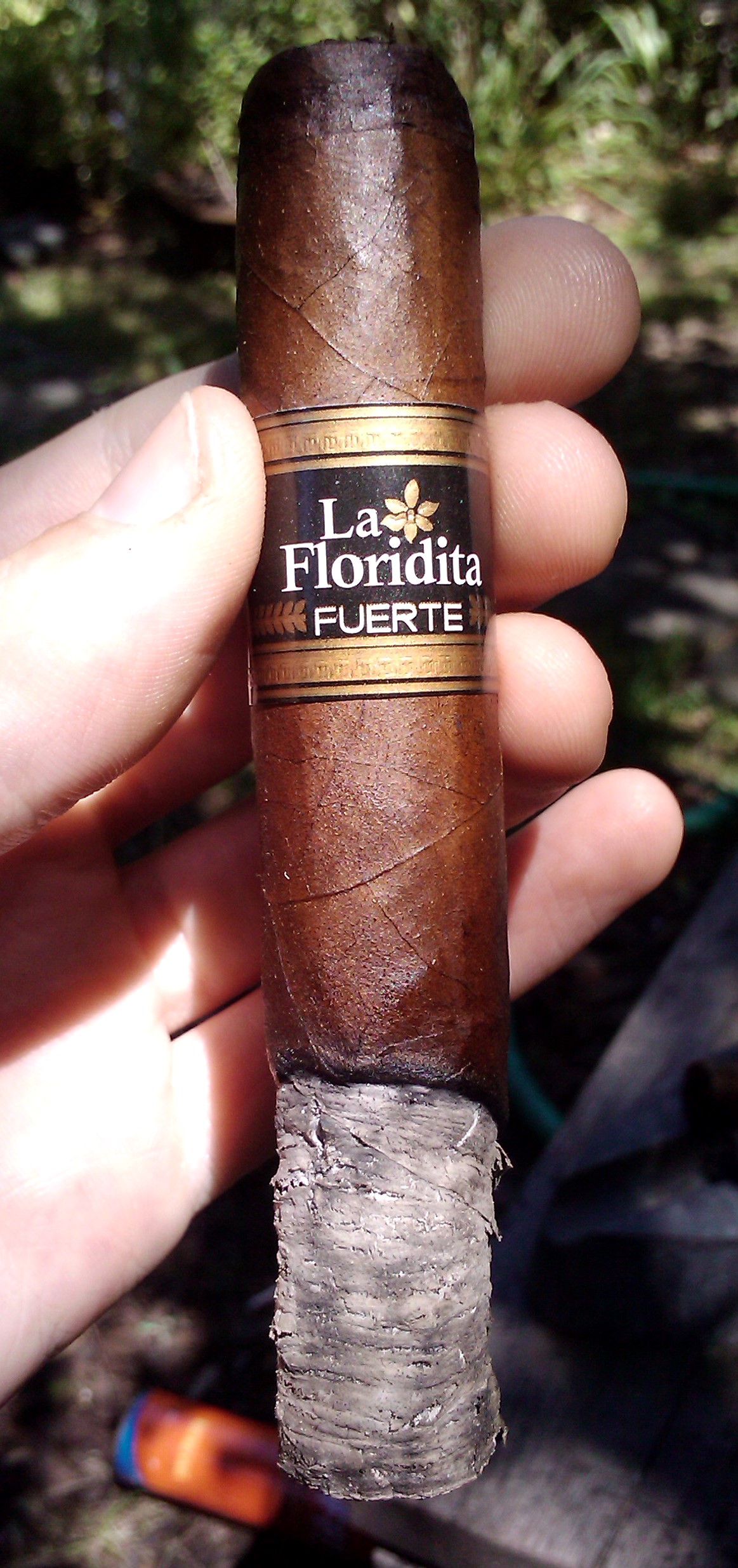 At 2/3, I'm a bit torn. I'm tempted to say that I'm a bit bored with the flavor profile, but it is possible that this Ligero blend just isn't my cup of tea. I would like a spice that's a bit more discernable – at levels this low it just seems like the cigar can't make up its mind! By about halfway through, I haven't noticed a lot of change, except for a brief, maybe 2 minute transition into an earthy, sweet, dark chocolate that is very enjoyable. I can also say that the construction is excellent. At halfway, I still haven't ashed the cigar and the burn is straight.
The final third is where this stick really picks up. The spice on the tongue increases, and the flavor profile becomes a mix of earth, leather, and pepper. Enjoyable, but a little too late in the game for me.
Conclusion
This is not a bad medium to full bodied cigar, and for $5 a piece, it won't break the bank. There are, however, better sticks for the price. I'd say it is worth a shot if you want to try something new because it is unique, but I probably won't be picking up any more with so many other great sticks out there that I know I can rely on.
Final Grade: B-