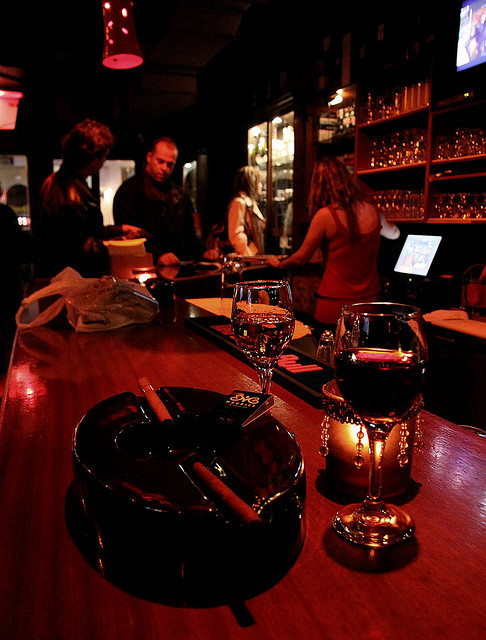 On March 16th, FineTobaccoNYC sponsors Alec Bradley cigars at Havana Dreams.
At this event, Alec Bradley cigars will debut their new box pressed Maduro, so it isn't one to miss. The event is also special as it is the first FineTobaccoNYC event at Havana Dreams, which is perhaps the oldest cigar lounge in Queens — at least, it seems reasonable to assume that considering they are still able to serve wine to their patrons. This presents guests with the opportunity to experience a rare piece of New York City history, all while enjoying cigars and a glass of wine.
We're looking forward to having a good group of friend at the event, so if you want to experience a location that many smokers are unaware of, or just want to come make new friends, follow the link below to RSVP. Here are the event details:
When: Friday, March 16th, 4:00pm – 11:00pm
Where: Havana Dreams Cigar Lounge, just off the Q21 bus (click here for map)
What: Alec Bradley cigar launch, food, cigar specials, cigar raffles, and time with friends.
Click here to RSVP for the event or email matthias.ftnyc(at)gmail.com!
Looking forward to seeing you all there. Until then, long ashes.
Best,
Matthias Clock
FineTobaccoNYC