Well, Hurricane Sandy turned out to be a whopper of a storm. It goes without saying that anything pertaining to cigars has been basically blacked out since Hurricane Sandy hit a few nights ago. Now, I sit at a Starbucks, with my first internet access for 5 days.
Before the storm hit, I made the trek out to my girlfriend's place in New Jersey where she lives alone to take care of her. I wasn't prepared for all of the downed trees, the power outages that are still crippling crucial services, and the lack of any cellular or internet access since Monday.  Last night, we drove to Jersey City, and the darkness enveloping Hoboken, Jersey City, and the Financial District was truly eerie. See below: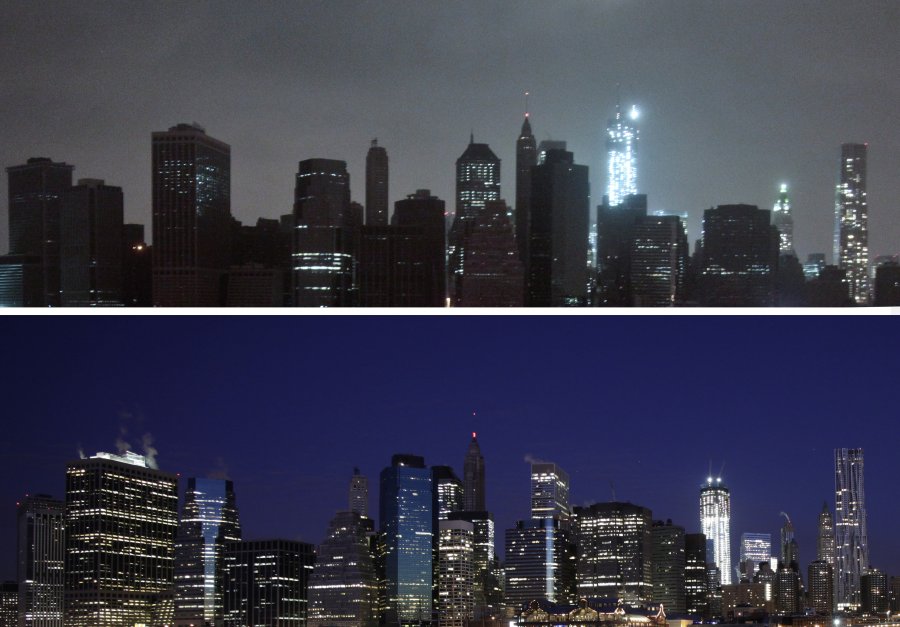 But quickly before my battery dies here at Starbucks, I want to say on behalf of Kelvin, David, Tim, James, and Ronnie, we hope all of you stay safe, get the supplies you need, and spend your time with your families. We also encourage all of those who have power, hot water, and internet access to do what they can to help others. Being without power and internet access for five days (and perhaps another 11 according to Con Ed) is, believe me, a terrible experience.
In any case, we'll be posting via our Facebook page and updating you all. We're also going to be putting together a cigar event celebrating the return of the city – but not until we have all done our part to secure the safety of our loved ones and those around us. Also, we send our regards to all cigar groups and cigar lounges in the city.
Feel free to tweet us @finetobacconyc, and drop a comment letting us know how you are doing if you are in the NY/NJ area.