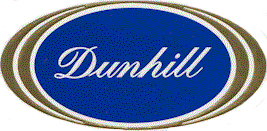 Cigar Aficionado posted an article a few days back that I found pretty interesting. It looks like Dunhill, the legendary cigar brand that sold individual sticks for over $1,0000 each at a recent auction, will be releasing the "Aged Reserva Especial 2003", which will use Dominican tobaccos from 2003.
As Cigar Aficionado reports:
"The blend is completed with a Connecticut broadleaf binder, and wrapped in Connecticut-shade tobacco grown in the northeastern United States. The cigars were rolled at General Cigar Dominicana for Dunhill. As with every Dunhill Aged cigar, after rolling they were stored for a year in aging rooms lined in Spanish cedar to allow the cigars to mature."
I'll be looking forward to smoking this stick and perhaps giving it a review. You can read the full article here.