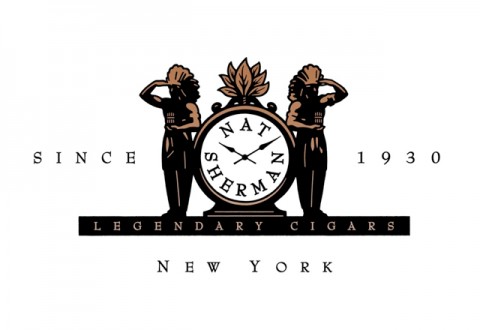 NEW YORK, NY (January 29, 2013) – Nat Sherman, tobacconist to the world since 1930, has been selected as the official cigar partner for the Food Network South Beach Wine & Food Festival's Celebrity Chef Golf Tournament presented by Benchmark Hospitality International hosted by José Andrés. Taking place on February 23rd at the legendary Turnberry Isle Miami, the culinary, wine and spirits adventure will prove second to none with the addition of premium Nat Sherman cigars to be enjoyed by guests amidst the beauty of Turnberry Isle's 18-hole Raymond Floyd-designed Soffer Course.
"Nat Sherman is honored to be chosen as the official cigar partner for the Food Network South Beach Food & Wine Festival's Celebrity Chef Golf Tournament," said Michael Herklots, Executive Director of Retail and Brand Development at Nat Sherman. "Just as a great dish is painstakingly composed of the best ingredients, our cigars are created thoughtfully, with the finest tobaccos, to offer a unique tasting experience that satisfies the palate, and soothes the soul."
Nat Sherman will feature a selection of cigars including a variety from The Host series, The Metropolitan Collection and the award-winning Timeless Collection. The Nat Sherman Host series – a personal favorite of Nat himself, boasts Honduran-made beauties that offer a rather mellow smoke, but with great body, giving a creamy character and wonderful sweetness. The Metropolitan Collection achieves a mild yet balanced and flavorful smoke; a wonderful snapshot of the type of flavor and experience that has made Dominican cigars so popular over the past 20 years. Nat Sherman's most recent collection, The Timeless Collection, offers full-bodied, medium-strength blends of tobaccos from three unique countries.
Spanish celebrity chef, José Andrés, recently named one of Time Magazine's 100 most influential people, will host the Festival's golf event. Participating foursomes will be paired with a chef, winemaker or spirit producer to discover the epicurean delights showcased at each hole throughout the tournament.
The Food Network South Beach Wine & Food Festival's Celebrity Chef Golf Tournament presented by Benchmark Hospitality International hosted by José Andrés will take place Saturday, February 23rd beginning at 7:30 a.m. with a continental breakfast; followed by a shotgun start at 8:30 a.m. Tickets are $650 for singles / $2,000 for foursomes. To learn more, visit http://www.sobefest.com/golf
About Nat Sherman
Nat Sherman defines tobacco connoisseurship through a family tradition of innovation and expertly-curated products. Since 1930, Nat Sherman's timeless appeal, while quintessentially New York is embraced and enjoyed worldwide. Learn more at www.natsherman.com
NAT SHERMAN CONTACT:
Suzanne DeFosset