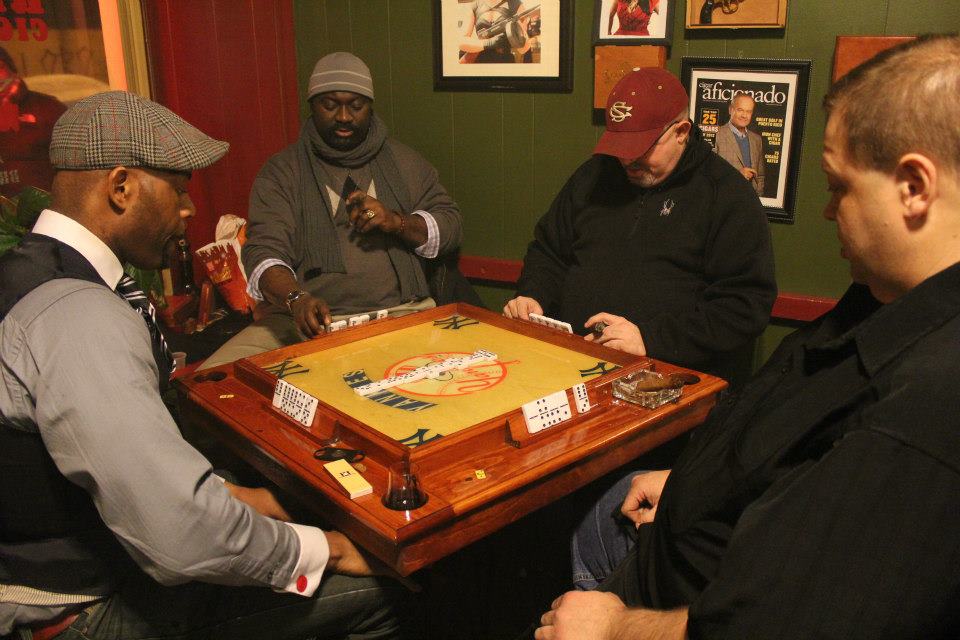 After a blistering long cold week, I looked forward to hanging out with some old friends and meeting some new ones at Refugio's first "Sip and Smoke" of 2013 with David Bailey and David Alicea – hosted on Friday, January 25th. Those that battled against the weather were rewarded with drinks, cigars and good times. It pays to be early and this event was no different. Early birds were there to grab the best seats and get first picks on cigars, raffles and sales before they're sold out. As the people started coming in so did the wide array of spirits. Scotch, Rum, Brandy..it was all there for us to taste and enjoy as David accurately described each one.
Our very own David Alicea dissected the Arandoza Cigar line in detail describing all of their flavor characteristics. David also did an awesome job on a cigar cutting and lighting refresher course for those new to cigars. A huge 50 count Humidor was raffled after the Sip & Smoke with proceeds going towards a upcoming fundraiser called "Cleats4kids". The raffle and after event was put on by New York's Grown & Sexy in the City Cigar Group. We stayed till morning conversing among new and old friends, enjoying fine spirits, stogies and making memories.
Thanks for all who came out and we look forward seeing you again soon. Photos are below!