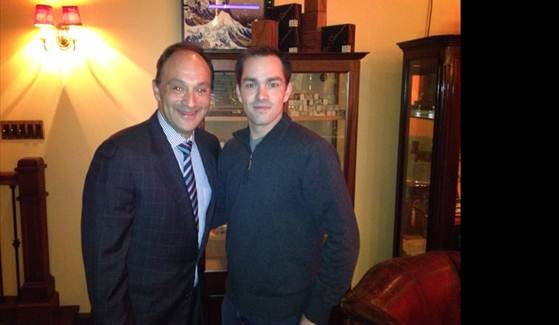 This afternoon, American Hero and most recent Congressional Medal of Honor recipient Former Staff Sergeant Clint Romesha enjoyed Nat Sherman cigars with former comrades at the Nat Sherman Townhouse's exclusive Johnson Club Room.
Nat Sherman has a long history of patriotism, from the recent event celebrating the NYPD to hosting personal visits from Mayor Giuliani.
In my opinion, there is not a cigar lounge in New York City that does a better job of recognizing the devotion of our armed services, police force, and political freedom defenders than Nat Sherman.
My appreciation goes out to the Nat Sherman team for their service and intentionality, and to Staff Sergeant Clint Romesha.