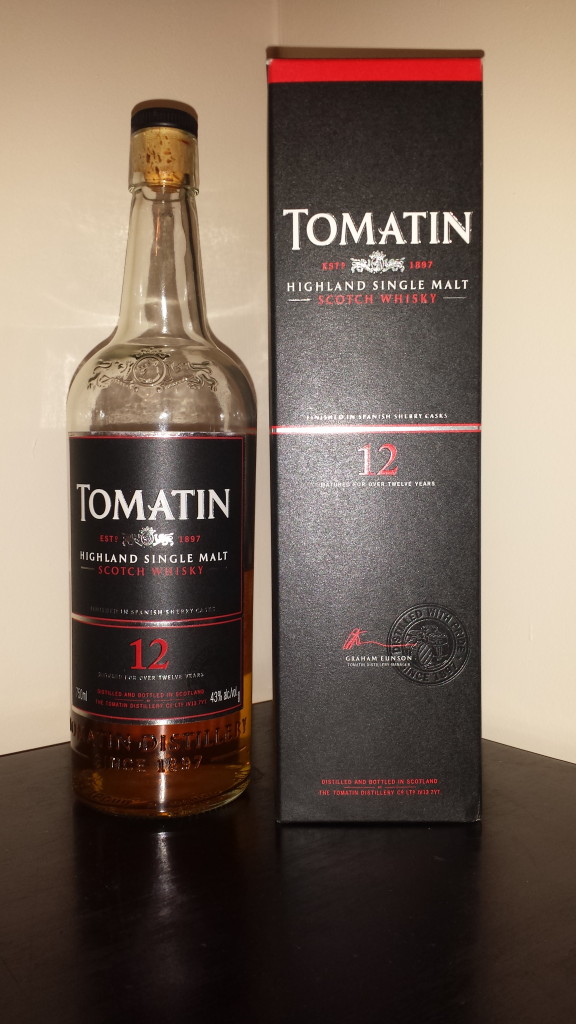 The other day I was going to meet up with David and a few other friends at Cigar Inn's new 73rd street location and I wanted to bring a drink that didn't break the bank (which, let's be honest, is already broken).
So I stopped by Park Avenue Spirits, my absolute favorite liquor store in NYC, and picked up the Tomatin 12 Year Highland Scotch. For $32, it was as low as I would go. As I mention below, for the price, this is a good everyday scotch for those times when you want to sip on something but don't necessarily want to drain your top shelf.
Product Information
Spirit Type: Highland Single Malt Scotch
Producer: Tomatin Distilelry
Website: http://www.tomatin.com/
Age: 12 Years
ABV: 43% ABV
Nose
Sherry, floral (rose), vanilla, citrus, and a pinch of alcohol fumes.
Taste
Not incredibly complex, but enjoyable all the same. Notes of caramel, vanilla, citrus, and faint apple.
Finish
Here's where the "you get what you pay for" aspect comes in. The finish, though pleasant, is medium in length and has a real alcohol ring to it. Right in the center of the tongue, the burn is most present.
Conclusion
For the price, I give this a buy rating. It is a good introduction to Highland scotch, though it certainly won't completely satisfy the avid scotch drinker.
Final Grade: B