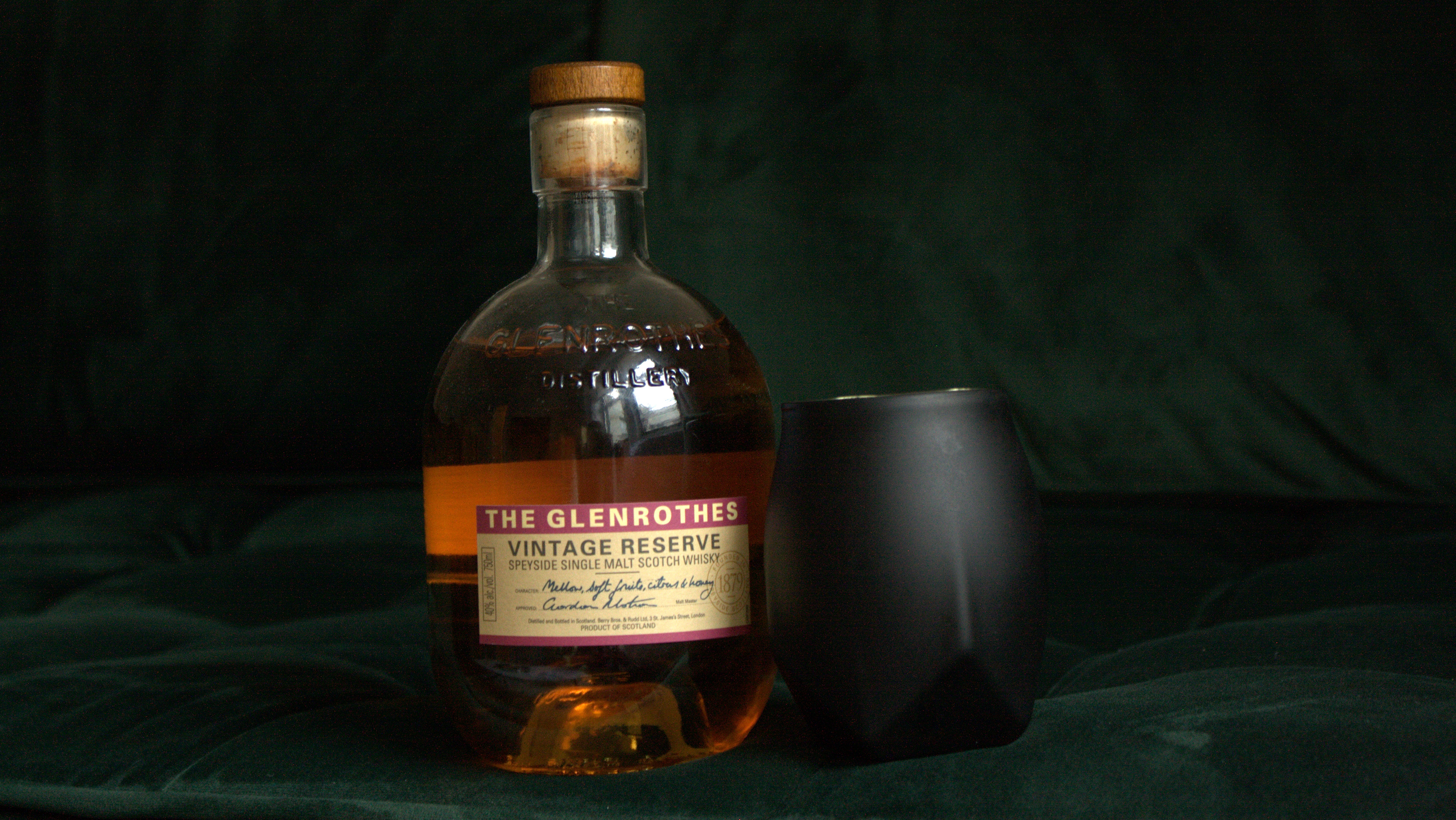 A couple of days ago I stopped by Warehouse Spirits near NYU and picked up this bottle of The Glenrothes Vintage Reserve. I've been excited to finally sit down and give this spirit a proper review since I've enjoyed the few sips I've had of it up until now.
This is a no age statement bottling from The Glenrothes, and clocks in at about $40 per bottle. There aren't many details available on the Glenrothes website, save a bit of flowery text that reads:
The combination of different Vintages aged in a variety of casks creates a balance of mature experience and vibrant youth. The oldest constituent brings mellow oak and dried fruits; the greatest proportion adds soft, mature, sweet vanilla; the more youthful add exuberance and lemon citrus, creating a sharp and uplifting taste.
Sounds great, but I think we can all agree that this kind of language is pretty common and doesn't tell us a ton. So what we've got to go on at this point is experience, so let's get to the review, shall we?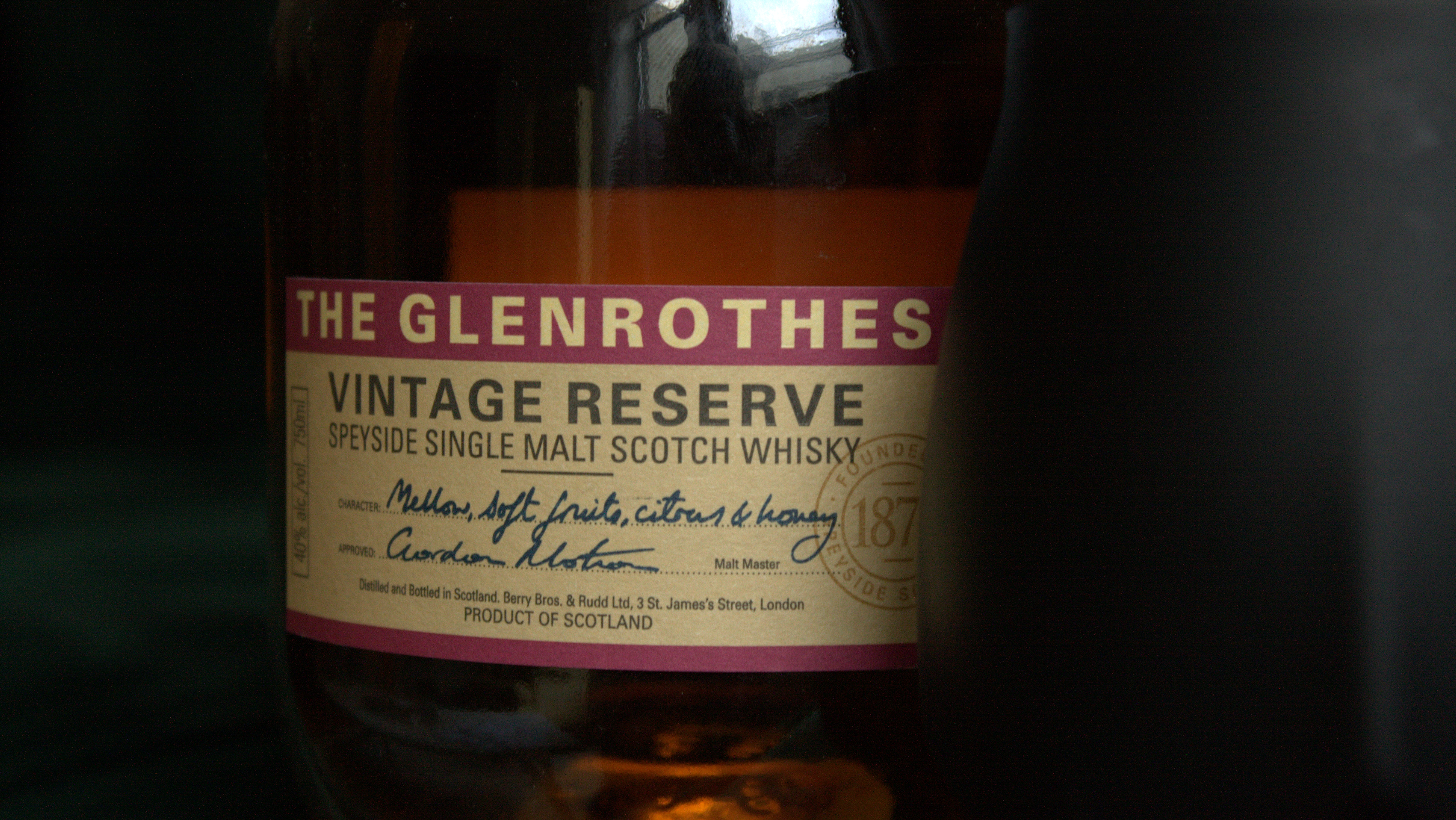 Product Specifics
Distiller: The Glenrothes
Age: No Age Statement
ABV: 40% (80 proof)
Appearance
The Glenrothes Vintage Reserve is light and corn colored. The bottle itself is, depending on your tastes, either squat and humble or elegant and reserved. For myself, I'm a big fan and always enjoy having a bottle of this brand on my shelf. But appearances aren't everything.
Nose
A fairly simple nose, with floral notes along with fresh fruits and breadiness.
Palate
Approachable, light, and fruity, with a dominant banana note. Just sweet enough to be a great after-dinner scotch that's easy on the palate and on the wallet.
Finish
A fairly short, smooth finish, reminiscent of cinnamon sugar toast.
Conclusion
The Glenrothes Vintage Reserve is not a stand-out whisky. BUT, for the price, I think it's a good value, especially if you can find it in the $35 – $39 range. While some reviewers have slammed this scotch—Scotch Noob compared it to floor cleaner (totally unfair)—I think it really does deserve a place on many shelves, particularly for beginner scotch sippers who enjoy other entry-level Speyside whiskies.
For the value and quality of this scotch, I give it an 86 rating.
Final Rating: 86