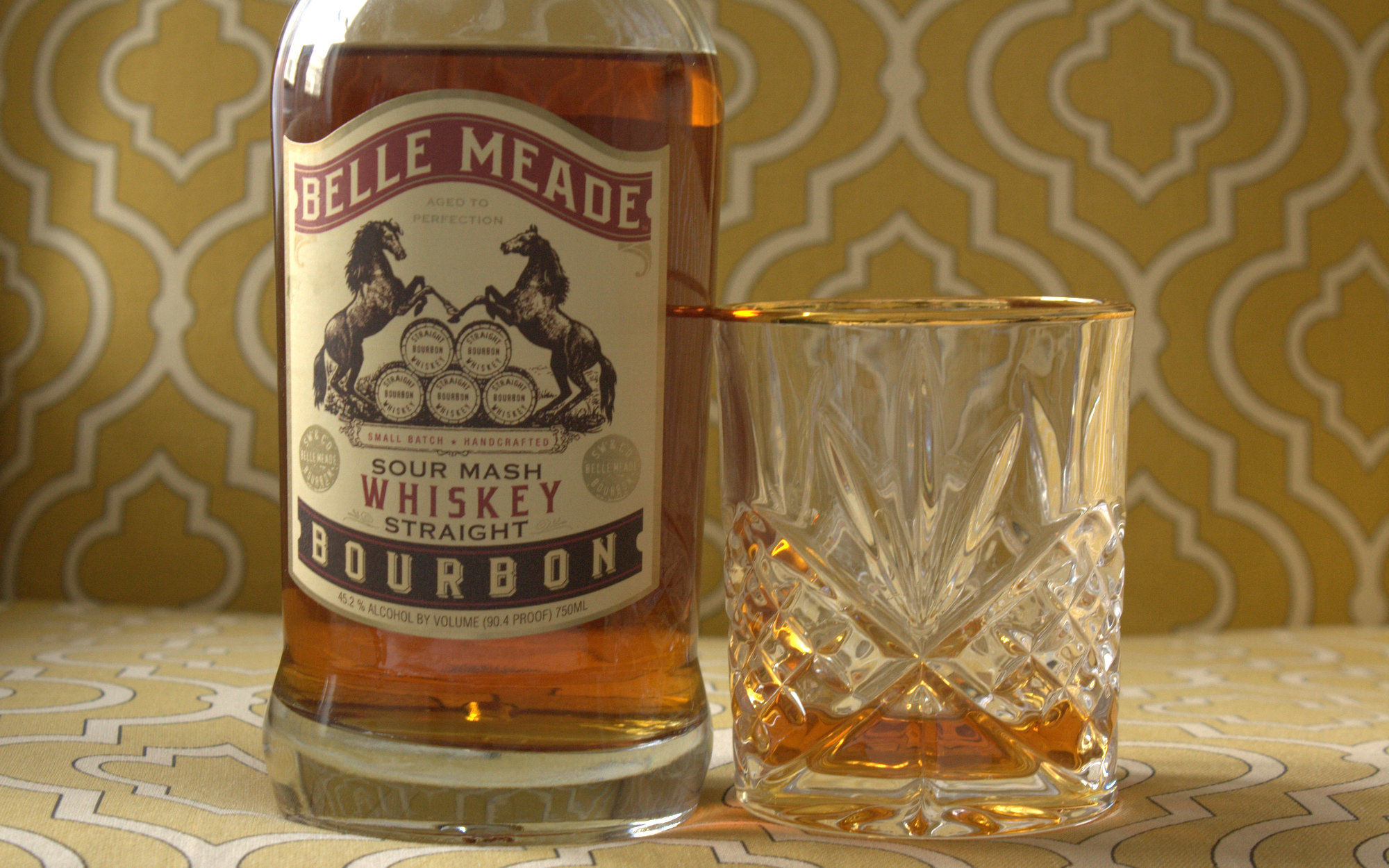 Every now and again I actually follow the whiskey recommendations I'm given (I have a terrible memory so it's nothing personal guys!). In this case, Belle Meade whiskey was recommended by a good friend of mine. I haven't been able to find it in New York City where I live but after traveling down to Virginia for Christmas, I dropped by an ABC store and stumbled across a bottle of Belle Meade Sour Mash Straight Bourbon.
I didn't know much about Belle Meade Distillery until after picking up this bottle and doing a bit of reading. The company seems to take a lot of pride in putting together unique whiskies, with four other bourbons available, including Sherry Cask, XO Cognac Casks, and Madeira Casks.
The Belle Meade website deserves praise for giving a lot of information on the process. Here's what it says about this whiskey:
"To ensure that no other Bourbon in the world tastes like Belle Meade Bourbon, we created a proprietary blend using two different high-rye content mash bills and two complementary yeast strains from barrels aged between 6 to 8 years. Each batch of our proprietary blend consists of just 4 barrels and creates the signature flavor profile that makes Belle Meade Bourbon the award-winning Bourbon of choice for the discerning whiskey drinker."
At $40, it was an easy bottle to pick up. After three glasses, I'm ready to put together my thoughts in a review. So let's get started.
Whiskey Specifics
Producer: Belle Meade Distillery
ABV: 45.2% (90.4 proof)
Aged in: proprietary Oak barrels

Appearance
Somehow, the branding for this whiskey has managed to look totally uninspired and also attractively unique. Bottle shape, color palette, and art seem fairly standard. But the product info and the references to Belle Meade Plantation and Nelson's Green Brier Distillery give this whiskey a unique kind of intrigue. I'm immediately drawn in to wondering what and where Nelson's Green Brier Distiller is and the history of Belle Meade Plantation—a nice touch.
The whiskey itself is a golden caramel color. Nothing groundbreaking here.
Nose
After pouring a couple of fingers into the glass, the first whiff reveals lots of spice and aromas of burnt sugar, creme brûlée, caramel, and spice.
Palate
Belle Meade Bourbon is smooth, sweet, and medium bodied on entry. As the whiskey spreads across the tongue, it builds in spiciness and intensity, with an overall flavor profile that includes apricot, cinnamon spice, and pepper.
The texture is buttery and overall fairly smooth, though for me the amount of heat in this whiskey is a bit more than what I'm normally looking for.
Finish
The finish is moderately long, with lots of spice and lingering sweetness. The Belle Meade website claims the finish doesn't have the burn found in other 90 proof whiskies, but I didn't find that to be the case.
Conclusion
Belle Meade Straight Bourbon is an enjoyable, above average small batch whiskey. Certainly one I could see being a worthy investment for someone excited about anything craft-whiskey. But ultimately I find myself just as frustrated as I am with other small batch bourbons—there isn't anything unique enough to set it apart from the dozens and dozens of other options. I'd be just as likely to pick up a bottle of Wild Turkey 101, since it has a flavor profile that is in the same ballpark.
Give it a try, and let me know if you disagree!
Final Score: 87