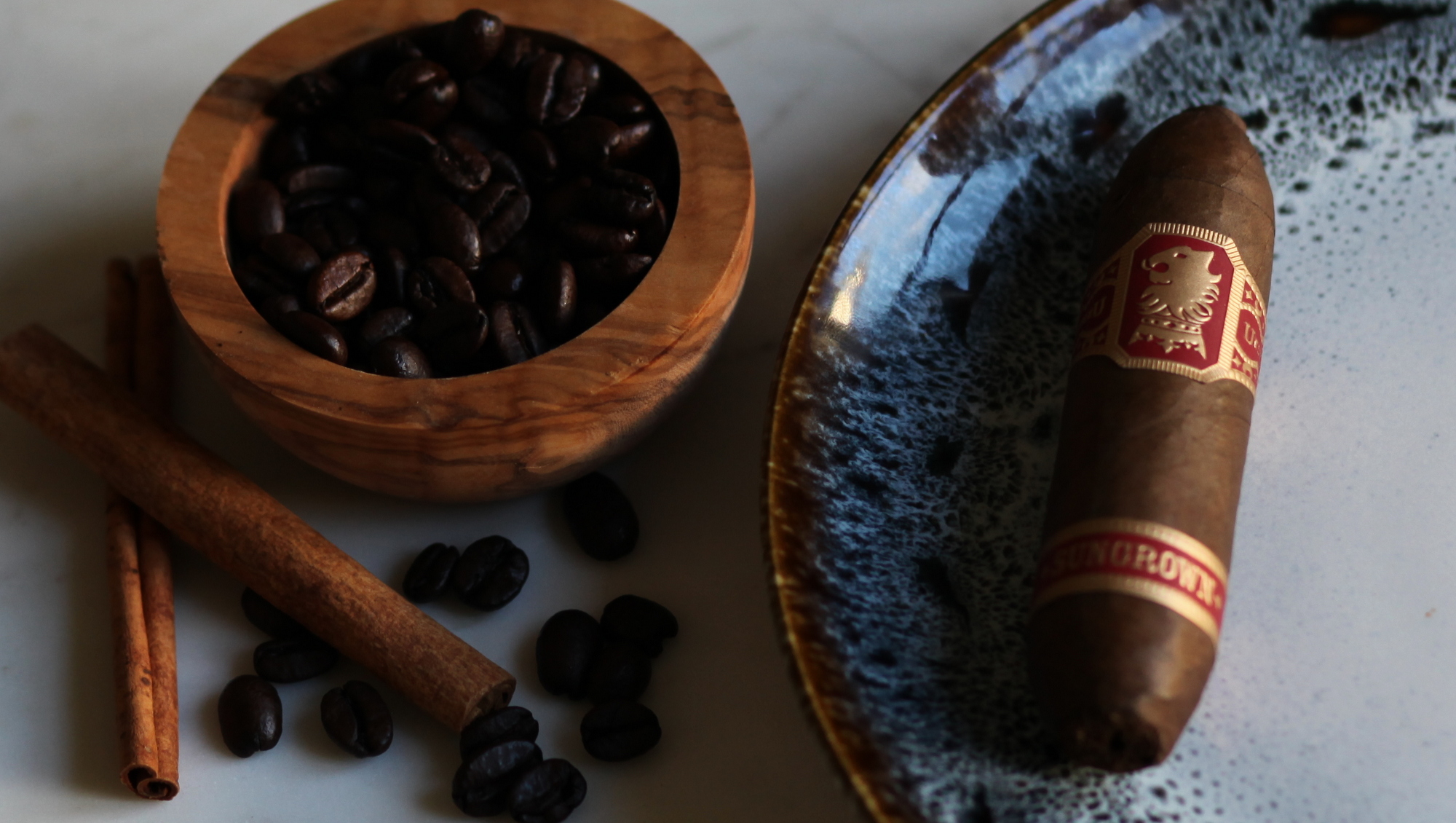 I remember when the original Liga's where released they were all the rage. When that Flying Pig got into the hands of enthusiasts it instantly became a "Must Have" cigar with its long, fat, round shape and pigtail cap. The attraction, creativity and craftsmanship was there along with a lot of flavor. I recall when I was at the first Trade Show where these debuted Jonathan Drew was so generous he grabbed a handful of them for me to try. If you haven't met the man not only is he an innovator within the industry but an all-around good guy.  Fast forward to present with the release of the Liga Undercrown Flying Pig Sungrown. Being a fan of Sungrown wrapper and a sucker for this vitola I was excited to try these novel smokes.
Blend Specifics
Wrapper: Ecuadorian Sumatra Sungrown
Binder: Stalk cut Connecticut Valley
Filler: Nicaraguan
Size: 3 15/16 x 60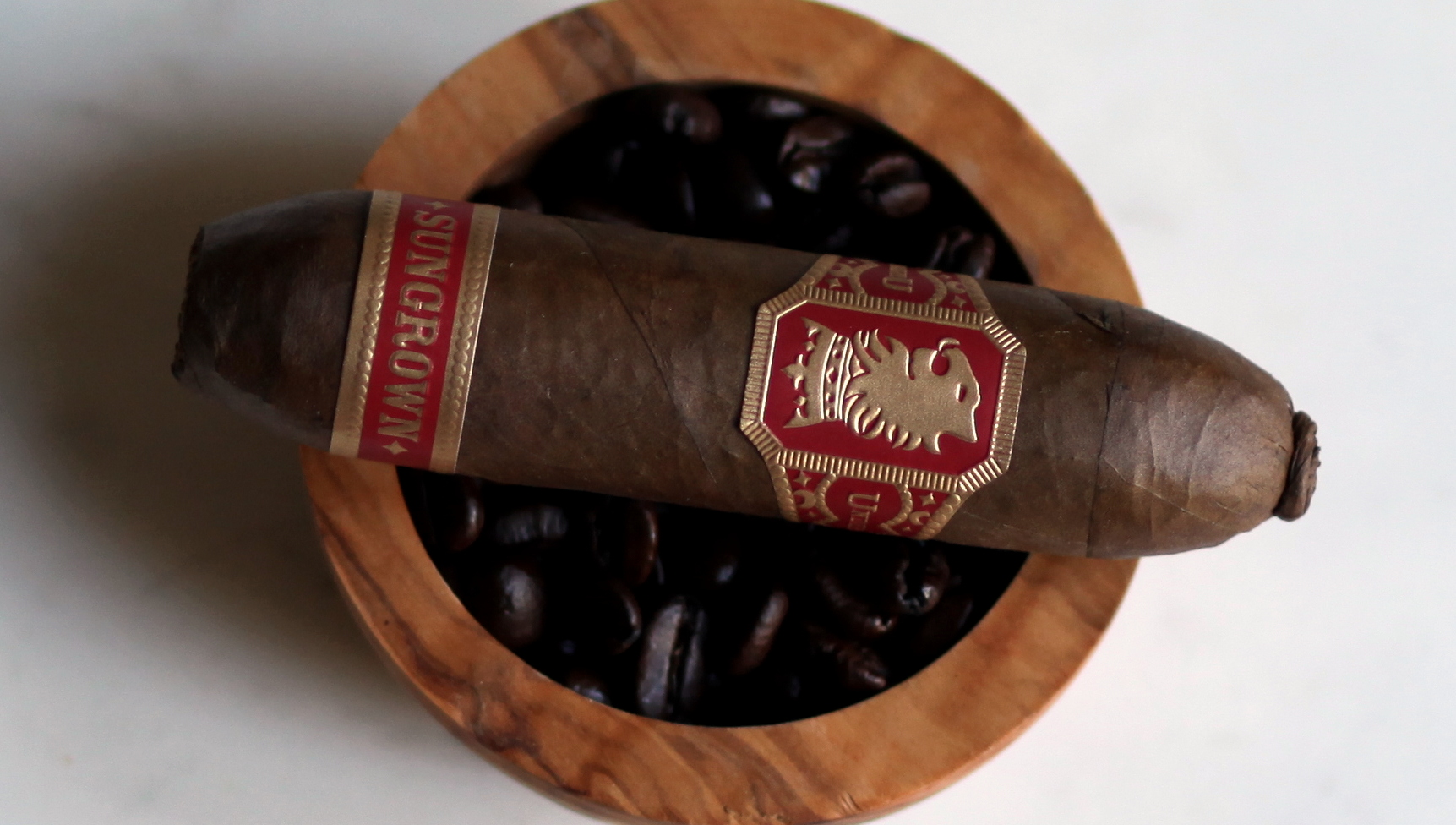 Appearance & Construction
This fat cigar has a pig-like appearance for sure and I'd also say something of a mini submarine. The Flying Pig sports a red and golden Liga Lion band which immediately attracts the eye and covers a good part of the cigar. Around the foot is a secondary band with the words "Sungrown" also in red and gold and is wrapped around the smoke. The wrapper appears to have a reddish hue along with a tight flat pigtail cap. An attractive well-made cigar.
Flavor & Smoke Characteristics
The first few puffs gave a blast of pepper that quickly changed into a bit of leather and earth. The retrohale gave secondary flavors of hay and cedar. The draw was effortless and produced a nice amount of smoke. Some nuttiness on the cigar rounded out the initial flavors.
Midway the Flying Pig brought notes of cocoa along with leather and peppercorn.  Some milk chocolate was detected giving a bit of sweetness to this smoke albeit for just a moment. The pepper picked up and as the cigar developed it delivered a spicy finish.  The ash on The Flying Pig was light gray and quite solid attesting to its excellent production. The final third the leather dominated with hay and spice on the finish. The interplay of these flavors created a balance to the cigar from beginning to end.
Conclusion
I enjoyed the Flying Pig a lot for its balanced if not overly complex tastes. The principal flavors of leather, pepper and spice are all in harmony with this cigar and the blend truly delivers.  The Liga Undercown's have always been well-made cigars and the Sungrown incarnation is no exception.  If this profile sounds right to you then grab a box as you should be happy every time you light one up.