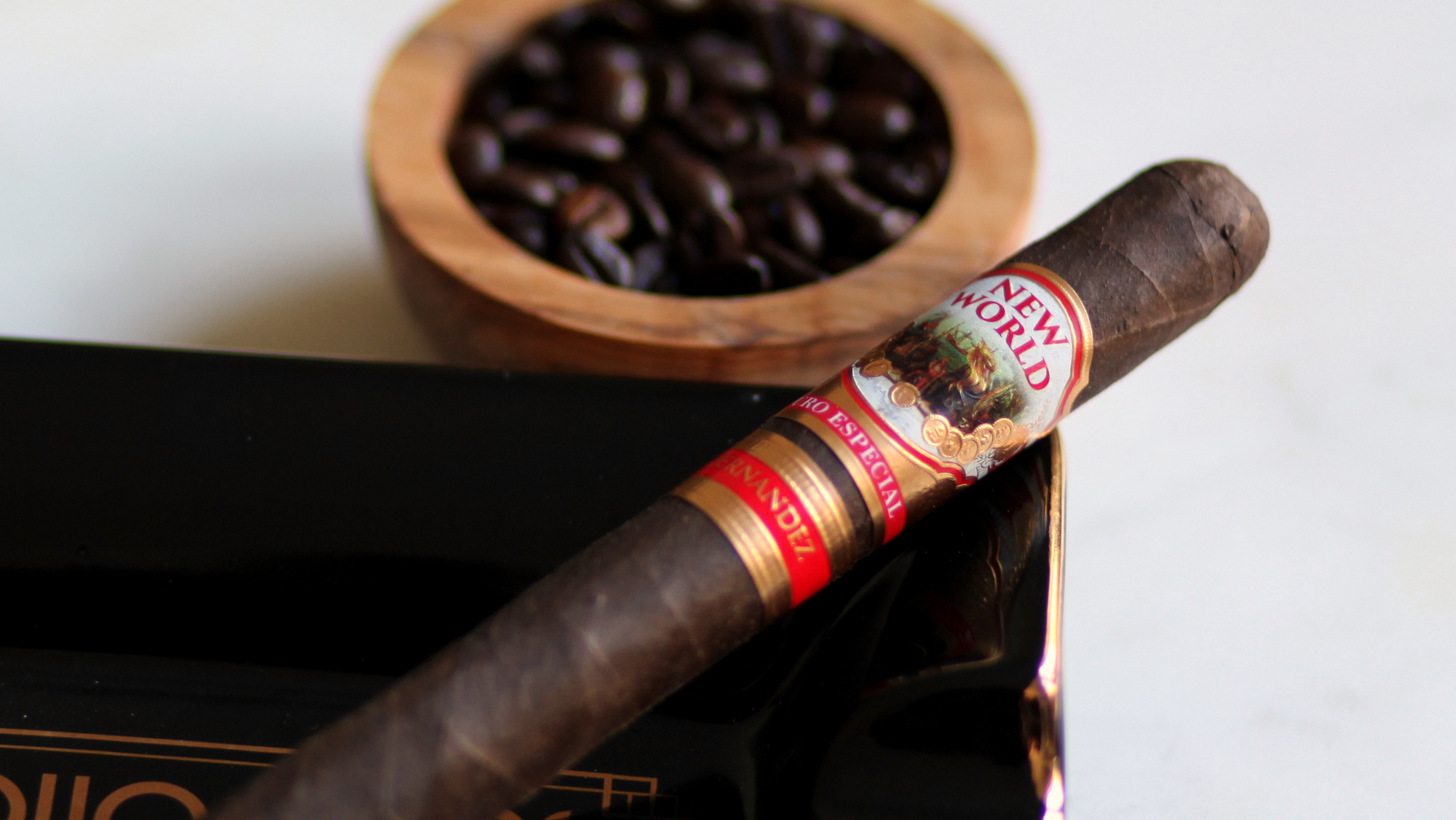 There are individuals in the cigar industry who source tobacco to create a blend, others have a blend made for them and others who farm tobacco and sell to companies.  A.J. Fernandez chooses to do it all. A.J. is one of the finest blenders, farmers and cigar creators out there. His ability to oversee the entire operation has ensured the quality of each cigar from beginning to end. A.J.'s New World Puro Especial line seeks to represent a single area and the best from Estelí Nicaragua.
Blend Specifics
Cigar Reviewed: AJ Fernandez New World Puro Especial Toro
Wrapper: Nicaraguan Habano
Binder: Nicaraguan Habano
Filler: Nicaraguan
Size: 6 1/2 x 52 Toro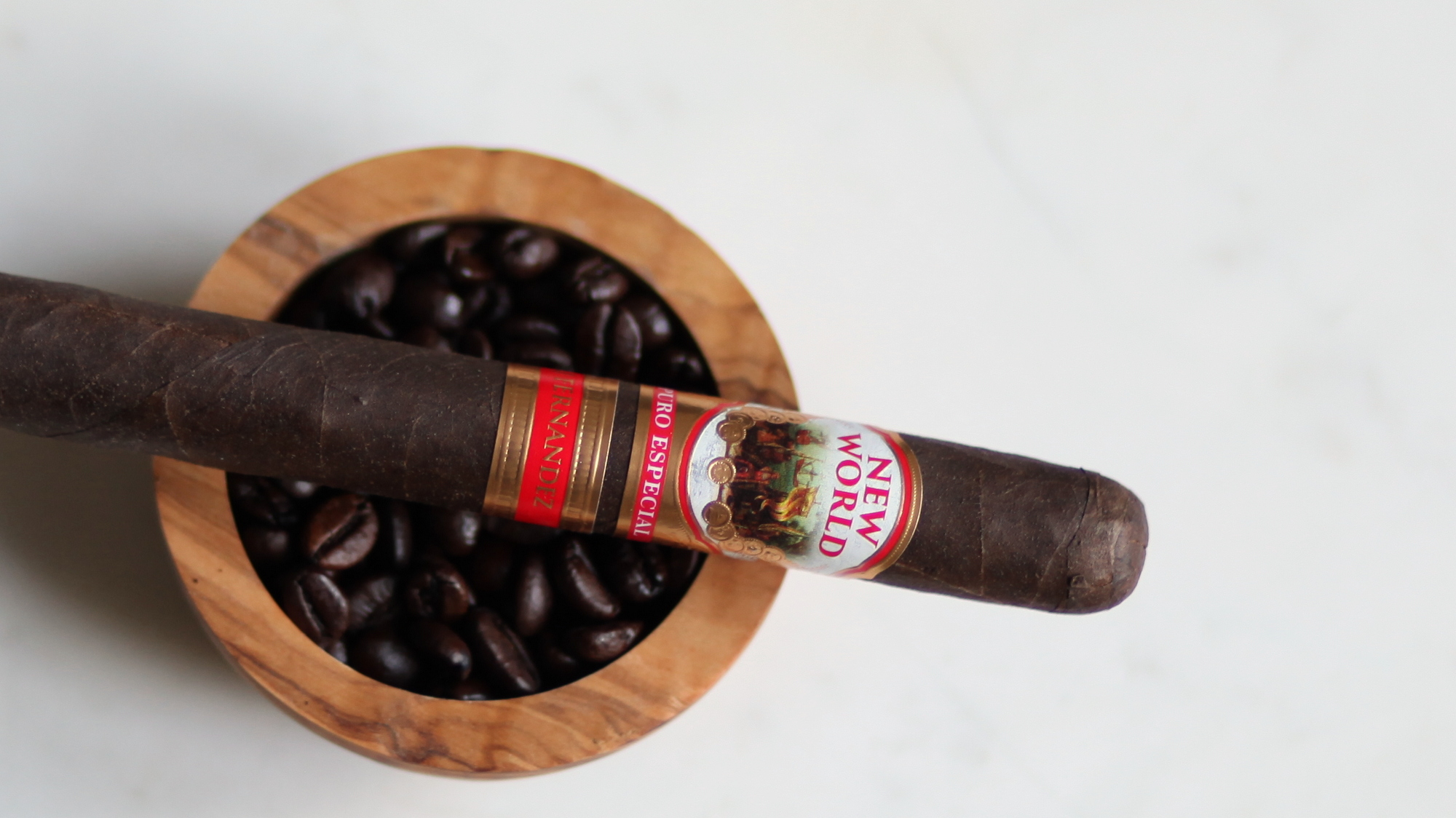 Appearance & Construction
The New World Nicaraguan has a beautiful band with "New World" across the top along with red and gold lines bordering it. The center picture is of Columbus and his ships giving homage to the New World explorer. Underneath are the words "Puro Especial" with a secondary band that has A.J. Fernandez on it noting the creator. The wrapper is oily, expertly rolled and has no soft spots.  Looking at this cigar you get the impression it is going to be something good.
Flavor & Smoke Characteristics
The New World Puro Especial begins with a lot of leather upfront followed by a blast of coffee.  Initially the finish offers a creamy component. With each puff sweet cocoa and cream come into play, creating a savory profile.  The leather continues too, along with a nuttiness giving the cigar a balanced medium to full bodied smoke.  On the retrohale a little bit of earthiness is picked up.
At midway, chocolate and clotted cream come on strong which is quite delicious. The finish is like butterscotch and keeps the palate salivating for more. The burn is razor sharp and the cigar releases a perfect amount of smoke.  At this point the leather returns along with a bit of cinnamon. The final third gives way to more coffee, chocolate and leather rounding out the cigar and adding more complexities. I smoked this cigar to the nub and only wish it lasted longer.
Conclusion
Once again A.J. Fernandez shows why his brand continues to grow.  Creating a cigar from its inception shows how the highest of standards can be maintained with a keen eye throughout the process. The New World Puro Especial Toro is a cigar that takes the already stellar Estelí to another level. If you have never had a cigar by A.J. Fernandez grab a New World Puro Especial to try. If you enjoy A.J.'s cigars then grab a box of these and you will continue to be a fan.