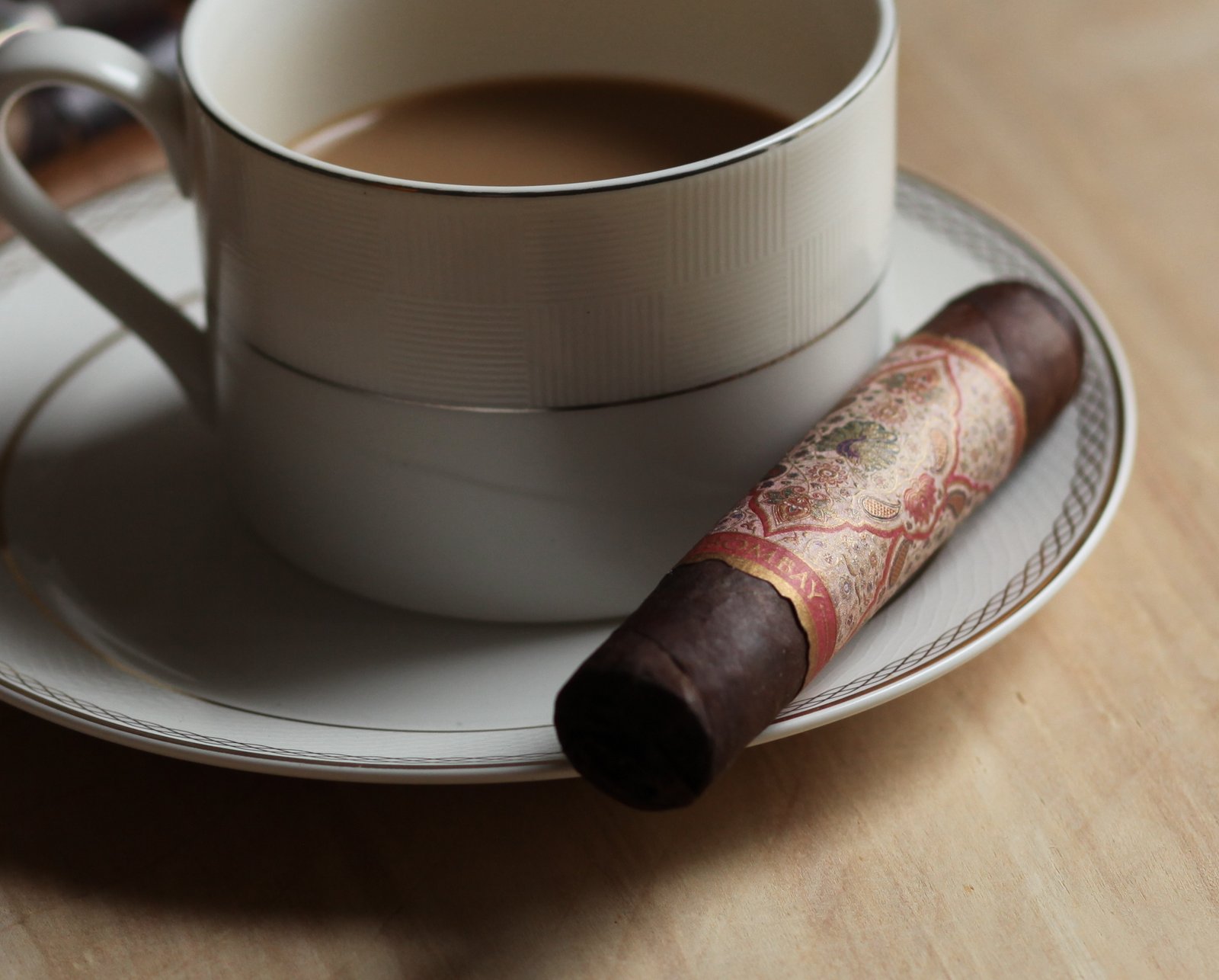 Today I'm finally getting the chance to sit down and review a cigar by Bombay Tobak, a brand that I've seen posted about innumerable times on social media but have never had access to in New York City. Well, I finally found a few down at Barclay Rex Pearl St., including this Mbombay Corojo Oscuro. To be honest, I don't know much about the brand itself. But I do know the branding – these guys make some of the most beautifully branded (and unique looking) cigars on the market.
That said, let's get down to business.
Product Specifics
Cigar Reviewed: Mbombay Corojo Oscuro
Wrapper: Ecuadorian Corojo Oscuro
Binder: Ecuadorian
Filler: Ecuadorian, Peruvian, & Dominican
Size: Robusto (4 1/2 x 50)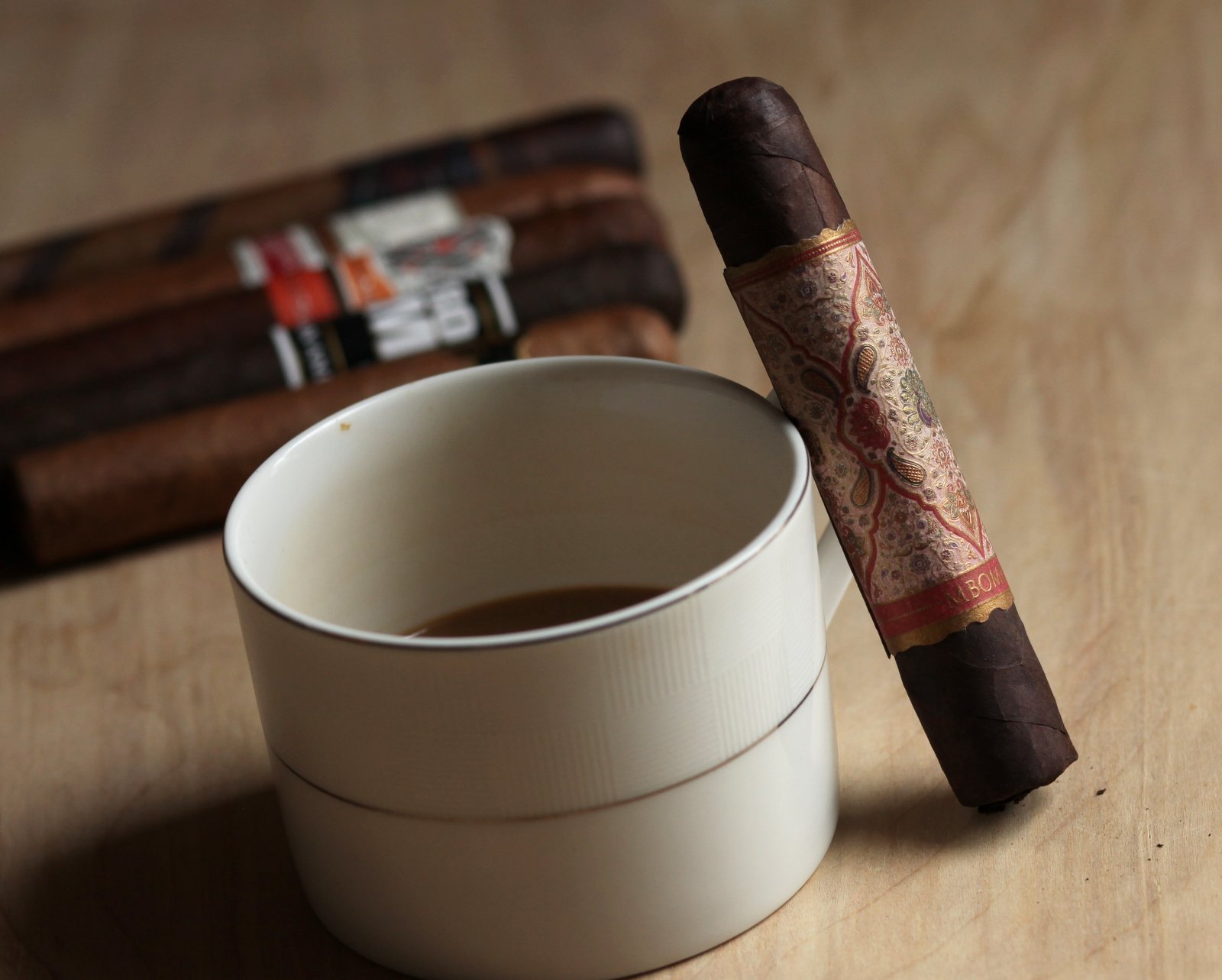 Appearance and Construction
It goes without saying that this cigar is just immaculately presented. The main band has a stunning mosaic like quality that differentiates this brand from any other. Once removed, it reveals an additional band that demarcates the brand name and blend. The Corojo Oscuro leaf itself is a deep dark brown with minimal veins.
The smell off of the foot is incredibly distinct, maybe more than any other cigar I've yet reviewed. Aromas of raisins, stone fruit, and spices. The cold draw is moderately restrictive (just the right amount), and carries with it that raisin note as well as a malty note that is quite nice.
Flavor and Smoke Characteristics
The Mbombay Corojo Oscuro opens with smooth, mild to medium bodied smoke that has characteristics of leather, Oak, beef jerky, coffee, and an interesting floral note. The texture is interesting, with an oily, almost waxy feel. I'm not sure I like it, but the flavors are great.
As the cigar burns, the ash reveals itself to be moderately wavy and fairly unstable with highly contrasting light and dark colors. Smoke production is excellent, though the cigar at times struggles to stay fully lit.
Moving into the second third, there's been little movement in terms of strength. The smoke is remarkably rich, with strong Oak influences and some white pepper on the retrohale. The richness paired with a new dark cocoa note that reminds me of other Oscuro blends, though I can't name any off of the top of my head. Every now and again, I also pick up a dark cherry note that I wish would hang around a bit longer.
Unfortunately, by this point the ash has proven itself to be very flaky, partially falling in what seems to be half inch increments. There is also a pesky chalk like flavor in the mix at times that distracts from the overall flavor profile, which is well put together.
In the final third, the Mbombay Corojo Oscuro hits its stride and all flavors come together in a single, complementary profile. Flavors include but aren't limited to: Oak, black pepper, cherry, leather, and cocoa. It's a solid combination, and without any of the distracting wax / chalk influences that were evident in previous thirds.
Conclusion
The Mbombay Corojo Oscuro is an enjoyable blend with a lot of promise. I can't help but feeling though like there were just a few too many minutes where the balance and texture were just… off. The oiliness of the smoke bordered at times on waxy. Not necessarily a bad thing if you like oily, rich cigars, but it felt overdone to me, almost like an overly oaked whiskey. Construction wise, the Mbombay Corojo Oscuro performed about average, with an irregular burn and an exceptionally flaky ash.
I think this cigar is absolutely worth a try, but it won't be one that I return to, at least not in this vitola.
Final Score: 86