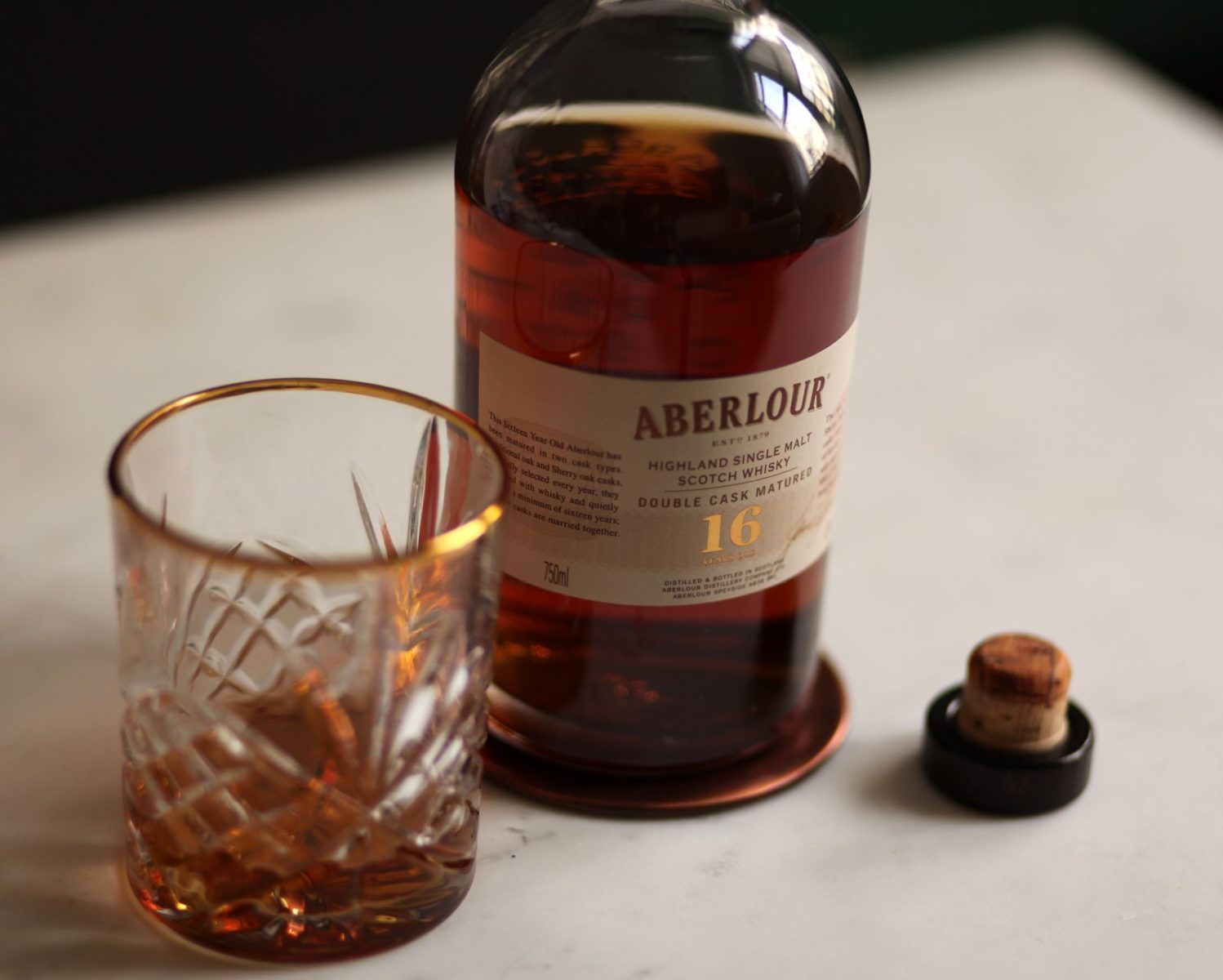 When I first got into single malts years ago, sherry-influenced whiskies were mostly off my radar. As my palate developed and I realized I enjoyed them, Aberlour became a quick go-to. It is, after all, a distillery known for its sherry cask matured single malts (and at a great price point too).
Of course, price point isn't everything, hence our review today. So let's get to it.
Product Specifics
Whisky reviewed: Aberlour 16 Year Double Cask Scotch Whisky
Producer: Aberlour Distillery Company Ltd
Age: 16 years
Aged in: Ex-bourbon and ex-sherry casks
ABV: 40% (80 proof)
For beginners, one thing to note here is that, since single malts take so much distinctive flavor from the casks they are aged in, a double matured cask should lend additional flavor and complexity to the finished product. The Aberlour website unpacks it this way:
Most Aberlour single malts are double-cask matured in first fill ex-American Oak barrels and ex-Oloroso Sherry butts. Rare, expensive and hard to obtain, these are personally selected by our Master Blender from traditional distilleries in the USA and Sherry makers in the Jerez area of Spain. Every cask is individually nosed to make sure the wood has exactly the right combination of aromatic qualities for Aberlour.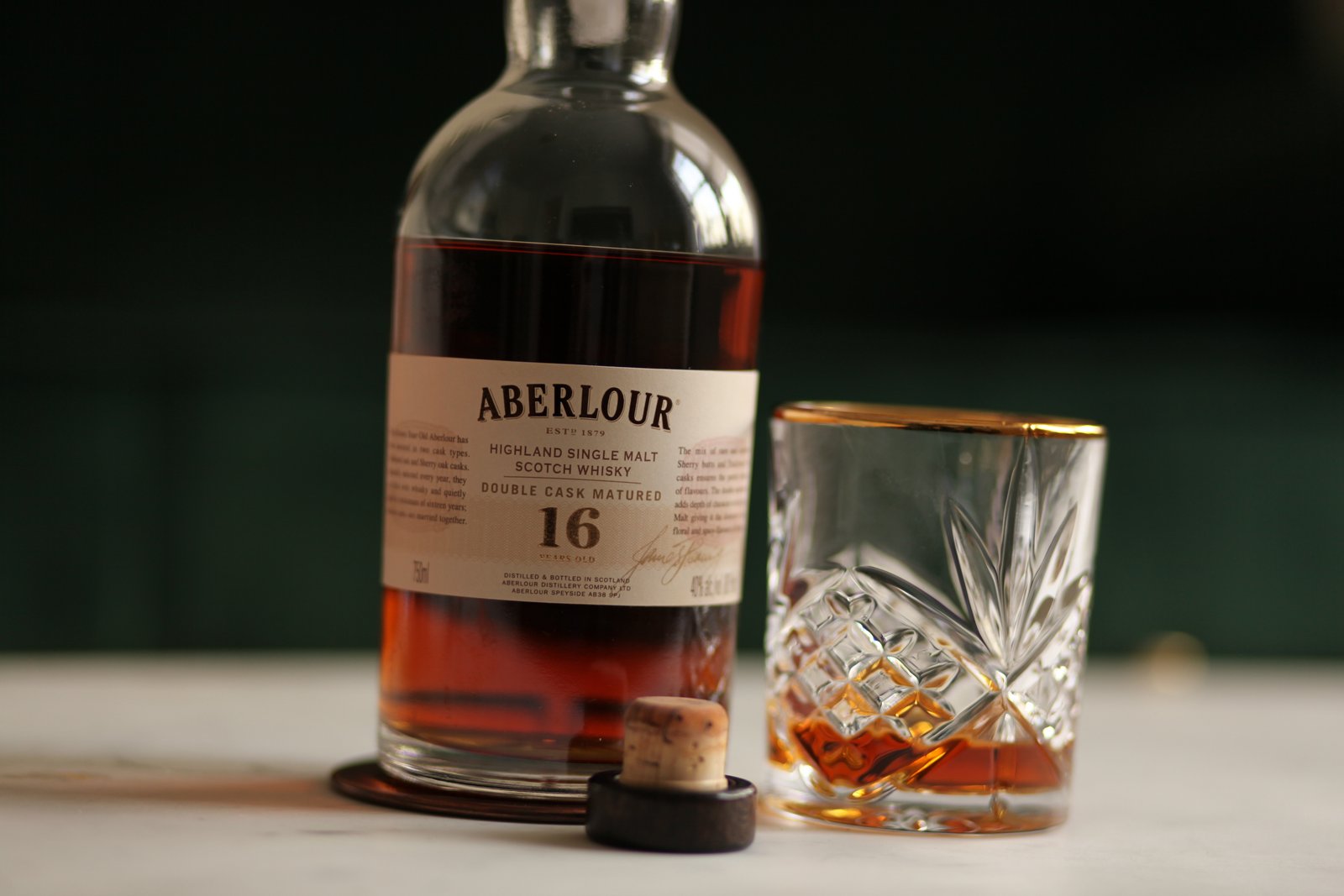 Appearance
I've always found the bottle that Aberlour whiskies are packaged in very unique. Slightly squat, with a very large spout on top. Really lends itself to large pours (I'm not complaining). Inside the glass, the liquid is dark gold (touches of red). Actually looks quite a bit like many rye whiskies.
Nose
Just lovely. Some minor ethanol, and lots of juiciness, more specifically berries and stone fruits. In addition there are light touches of creamy chocolate, confectionery spices, and some oak.
Palate
On entry, Aberlour 16 is just as juicy as the nose. Lots of depth and richness, with a good (but not overdone) dose of sherry, some dark chocolate, and honey. Right before the finish begins, there are some light savory notes. Leather, I think. Overall, the flavor profile leans hard toward the sweeter side (no smoke at all).
Finish
The finish is fairly short, with fading spice, malty sweetness, and honey. Memorable? No. But somehow fitting.
Conclusion
Look, I enjoy sweet whiskies (I like my ryes a bit sweeter than most as well). For that reason, Aberlour 16 is one of those scotches where there more glasses I pour of it, the better I like it.  Its got a magnetic quality to it that makes me want more. The one drawback in my mind is that Aberlour 16 doesn't have an incredible amount of complexity. Still, the flavors it does deliver are balanced and harmonious, and that's what counts, especially at $70 a bottle.
Final Score: 89