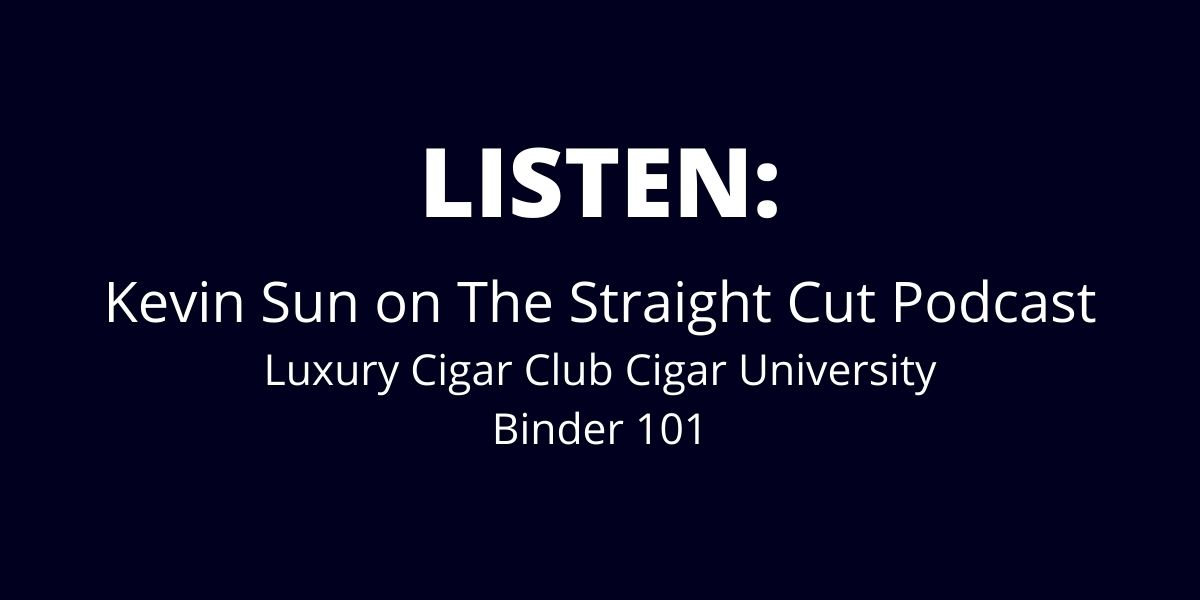 On this week's episode, Kevin Sun joined the guys at The Straight Cut on an educational journey, exploring how different binders contribute to the tasting note in a cigar. Created by Luxury Cigar Club in collaboration with Valacari Cigar Company, this first installation in the Cigar University Series will help cigar smokers understand the (often overlooked) impact of the binder.
You can listen to it on Spotify by clicking here.
Or click here if you use Apple Music.