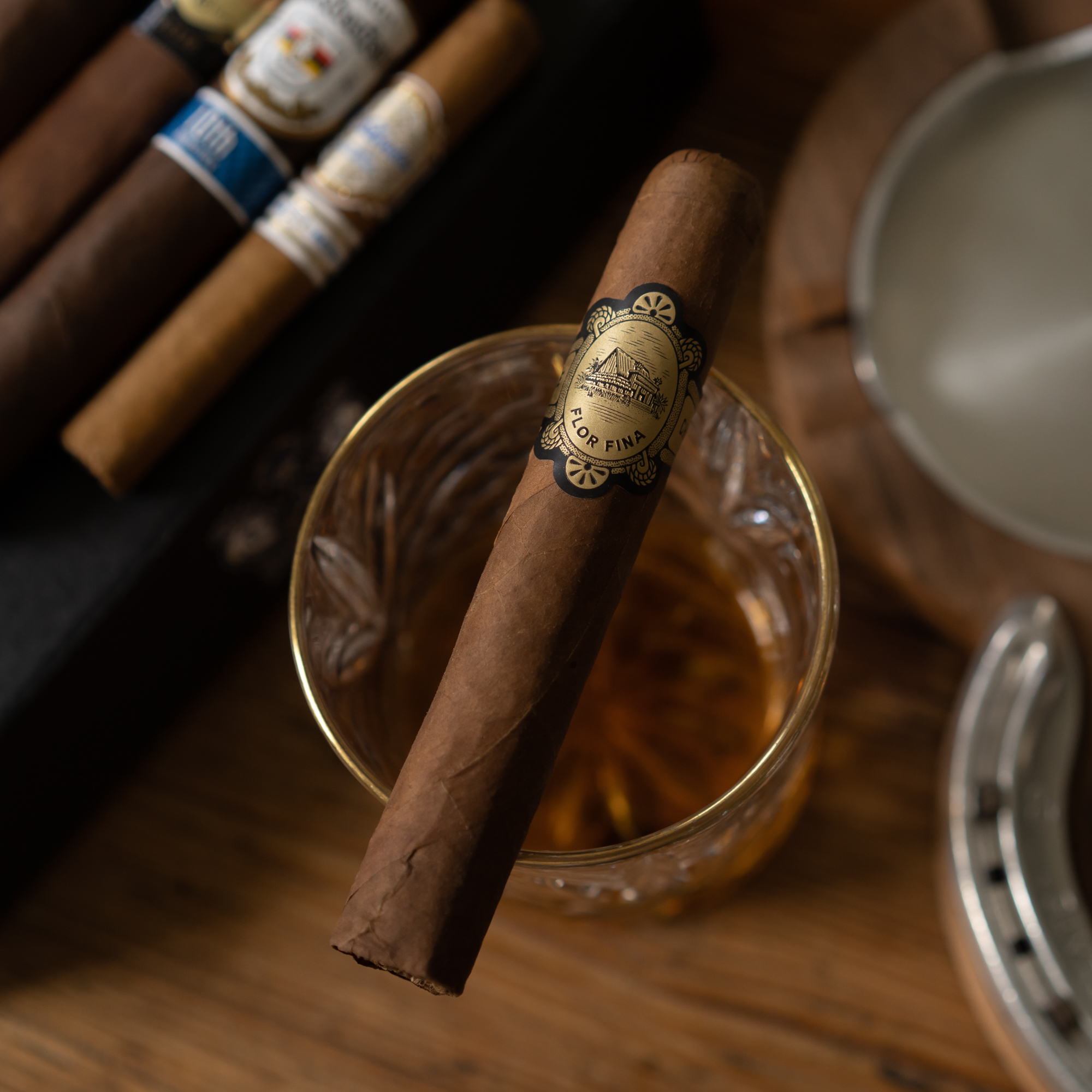 In 2021, Kyle Gellis of Warped Cigars released a blend from the new Tabacalera La Isla in the Dominican Republic called the Chinchalle robusto. Usually known for producing cigars in Nicaragua and El Titan Bronze in Miami, this project is an exciting Dominican-produced smoke from a master blender. I've enjoyed many of Warped Cigars blends and respect the styles Kyle has created. I smoked this cigar blind and didn't know who was behind it – read on to find out what the experience was like.
Blend Specifics
Cigar Reviewed: Warped Chinchalle
Wrapper: Ecuadorian Habano
Binder: Dominican
Filler: Dominican
Size: 5" x 50 (Robusto)
Blind Review: Warped Chinchalle Robusto
Appearance and Construction
The wrapper on this robusto is a rosado color and the cigar is dense to the touch. The wrapper is veiny and does not give in to any pressure, clearly packed full of tobacco. The roll in my palm feels just as solid and overall the smoke is well constructed. The foot smells of earth and mushroom with hay and some wood notes.
Flavor and Smoking Characteristics
With my Xikar I clip a straight cut that takes a small slice off of the head. The dry draw gives a mustiness with oak and straw notes. Using a long match, I toast the cigar and the first puff hits me with some serious spice that gets into the back of my throat. I am not expecting this strength right away, at least not going by the cigar's outer appearance. There's rich tobacco and toasty oak that envelops my palate and delivers a robust flavor. I take a retrohale which is spicy, almost tabasco like which pierces the nostrils. The ash is glaring white and solid as a rock.
The burn line at the midpoint is a bit wavy as the ash holds on. The spice continues in this full-bodied smoke with underlying pecans and a creamy finish. Taking a retrohale I'm getting the spice mixed with some floral notes and almond in the mouth. There's a savory quality I'm picking up on the sides of my palate along with some flickers of cherry that jump out. The changes with this robusto are swift as coffee and almond are next to emerge with a long silky finish.
The final third surprises me with the return of full tobacco flavor and an amped up body. There is definitely a duality in this cigar of strength and texture.
Another retrohale gives off the intense spiciness with a finish of marzipan that lingers on after I expel the smoke. The wrapper is a bit salty which is an added contrast to the complexity of the robusto. Still maintaining its strength there's leather and wood rounding out the cigar. I take a last puff almost to the nub and finish is roasted nuts and a long creamy finish.
A pleasant experience of power and flavor.
Conclusion
After smoking cigars for over twenty years, it's easy to feel at times like you have a cigar figured out by its appearance, smell, and draw. It's always fun when a premium smoke surprises your expectations. I did not see the strength that came on immediately from looking at this robusto, and I was certainly taken back. Even more was that with its strength there was a nice balance of toast, wood, fruit, and even floral notes. Throughout the cigar the full body remained yet managed to become savory on the finish.
When I found out this was a Warped cigar, I was not surprised as I enjoy Kyle Gellis' variety of blends. The Warped Chinchalle is worth a try and/or a box purchase if you enjoy a full-bodied cigar with character to back it up.
Final Rating: 92