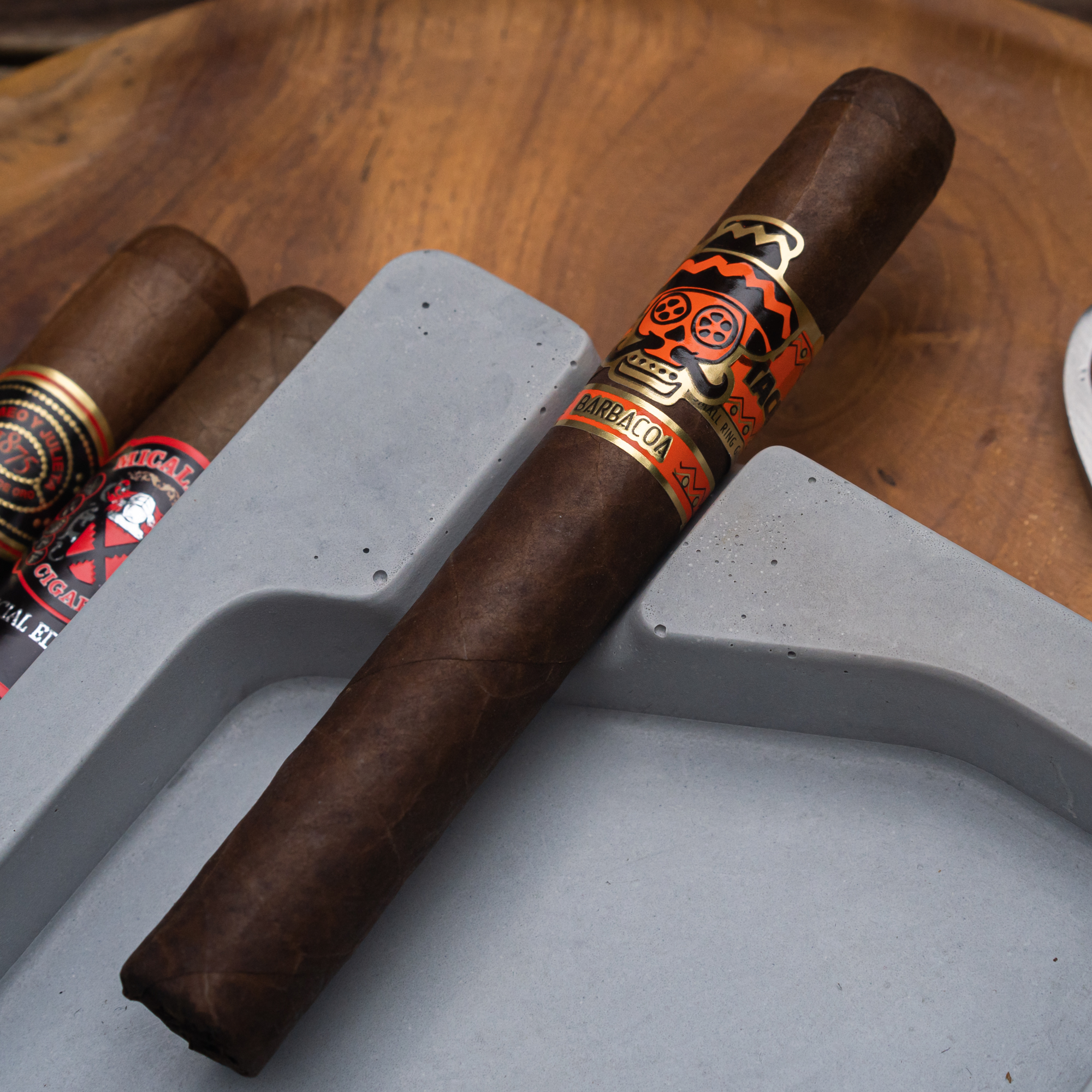 Noel Rojas has created blends for brands such as Ezra Zion, Stolen Throne, Nomad, and several others. What really intrigued me is Rojas began by blending smaller gauge cigars bucking, the trend of 60 plus size smokes that are the fashion these days. That drew me into trying cigars he was commissioned to make, and I've enjoyed most of them. The Rojas Street Tacos Barbacoa is a cigar under his own name and a toro size which is a classic vitola.
Blend Specifics
Cigar Reviewed: Rojas Street Tacos Barbacoa
Wrapper: Ecuadorian Sumatra
Binder: Nicaraguan
Filler: Nicaraguan
Size: 6"x 50 (Toro)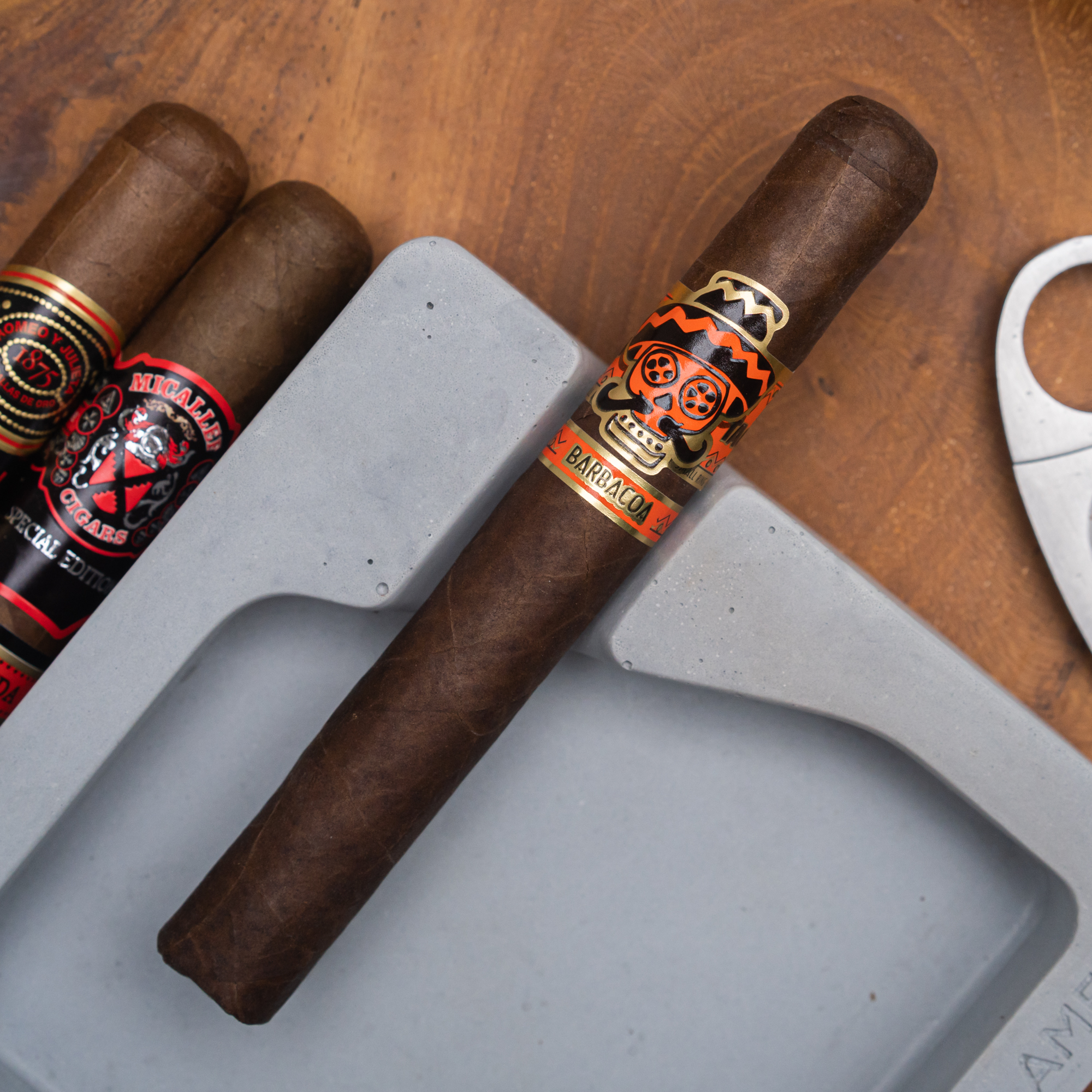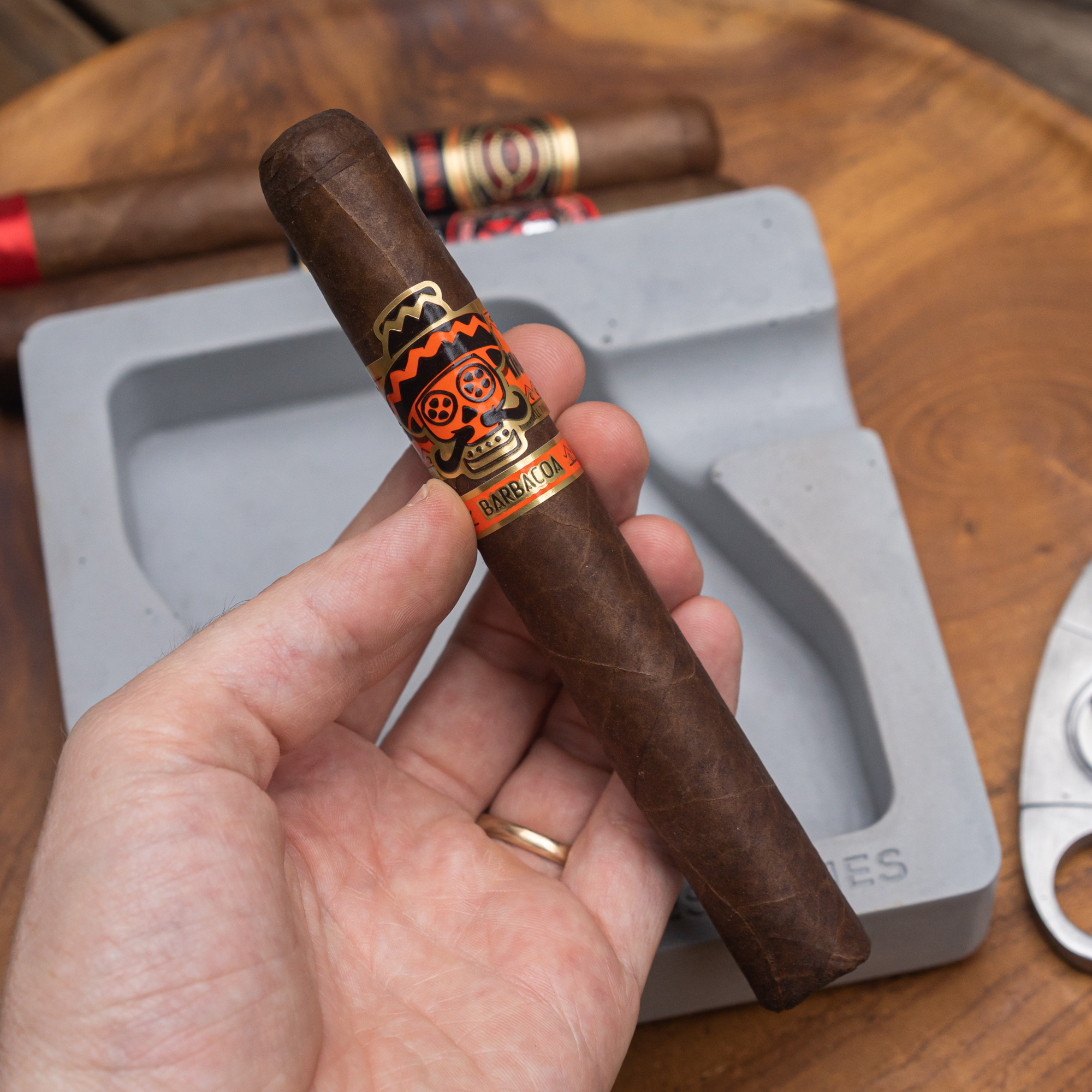 Blind Review: Rojas Street Tacos Barbacoa
Appearance and Construction
This toro has an almost reddish hued wrapper with several veins visible. To the touch the cigar is firmly packed with tobacco and rolling it in hand the craftsmanship is evident. The triple seam cap is excellently applied.  The foot is semi closed which is makes it difficult to smell the filler however when I take a whiff, I'm picking up cedar and leather.
Flavor and Smoke Characteristics
My Xikar scissors give a swift cut to the cigar and as I take a dry draw there's cedar, earth, and raisins through an airy passage. With a torch lighter I toast the wrapper and take my first puff. It's a mild start with lots of creaminess. The airiness with the dry draw has tightened up a bit. Another draw and red pepper and leather flow through giving a weighty mouthfeel. With a retrohale more of the red pepper hits my nose along with jalapeno and oak as I release the smoke. Thus far the cigar is in the medium range even though there's weight to it. The spice flavors are not yet rich enough to warrant a full-bodied experience yet.
At midway the creaminess returns along with cashews and a lingering nuttiness on the finish. The burn line is sharp and produces a nice white/gray ash. Another draw off this toro and the red pepper returns along with wood and espresso notes. As I take another retrohale there's a spicy profile combined with balsa wood and graphite. The cigar continues in the medium bodied range with an excellent burn line and strong ash. I take another puff and the creamy texture returns with less spice, more wood and toasted oak rounding out the profile. The next draw is where I'm getting more spices and pepper notes with leather that dries out the finish.
This toro seems to be smoking fast although the smoke production and heat do not seem to overproduce. I take a slow draw and roasted peanuts, jalapeño and cedar on the back end give a varied blend of flavors on the last third of the cigar. Giving another retrohale there's red pepper flakes that permeate the nose with a nuttiness on the release. The earthiness intensifies with a long puff that follows with leather and black pepper on my tongue and lips. With a final draw the spice and earth intermingle yielding another short finish. A flavorful if not overly complex cigar.
Conclusion
This was a unique blend in that in started off with peppery notes and segued into a creaminess followed by earth and spice. The cigar burned well throughout and maintained a medium body rarely reaching anything fuller. The flavors remained the same with a back and forth of pepper, cream, spice, and earth. Changes were not drastic and the finishes rather short leaving you wanting just a little more in terms of taste. This was the first Noel Rojas release under his name I've had, and it was an easy smoke just not that interesting. I would suggest checking out cigars Noel Rojas has made for other brands as I've found they deliver a bit more.
Final Rating: 88