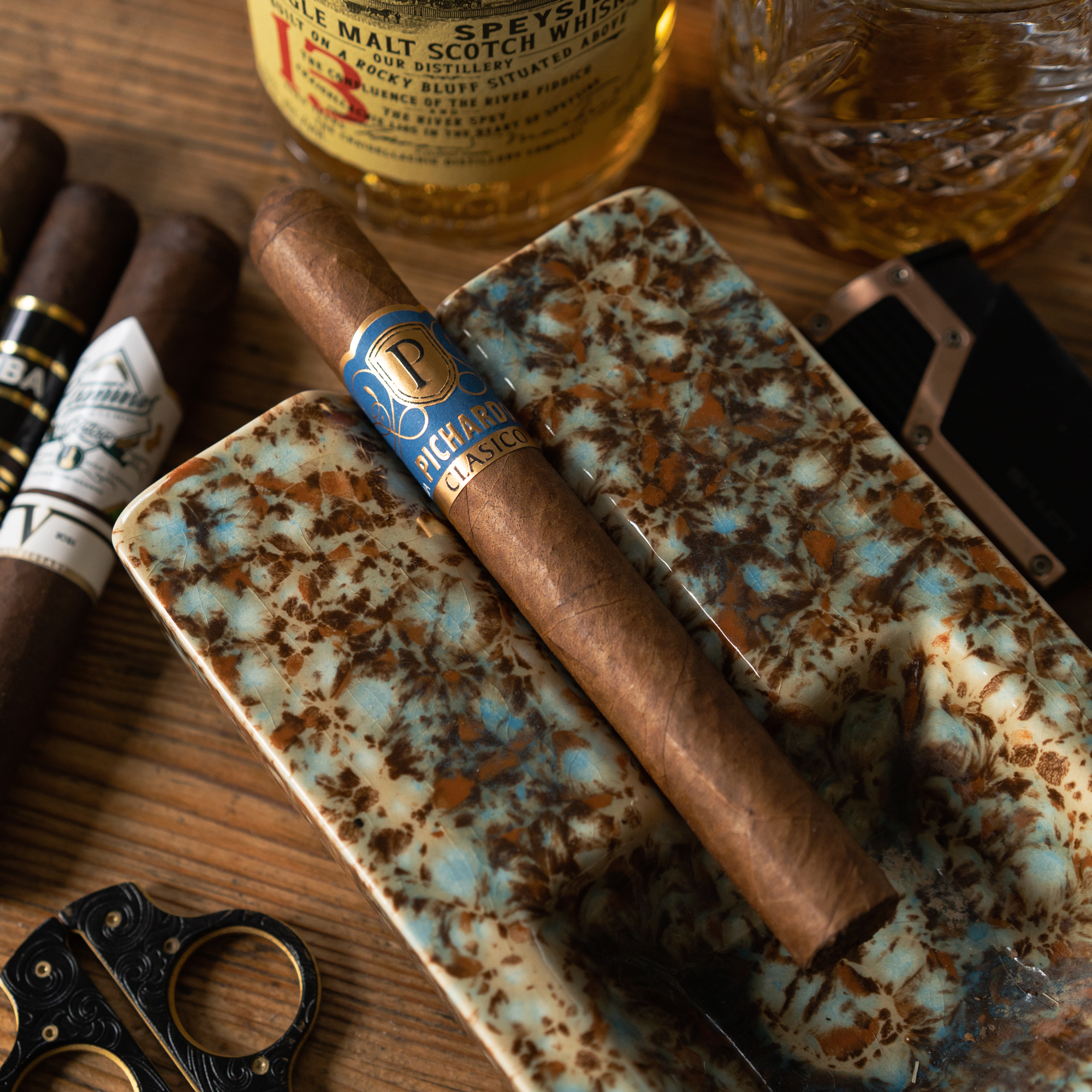 ACE Prime Cigars founded by Luciano Meirelles has been making cigar lines at the Tabacalera Pichardo Factory in Nicaragua. I have only smoked a few from this fairly new company and I've thus far have been impressed with the tobacco and blend, in particular their tasty lancero Luciano The Dreamer.  One of the latest blends is the Pichardo Calsico Sumatra  toro.  I'm a fan of the Sumatra wrapper and a toro size can be a great way to showcase a blend with its ring gauge and length. As with all blind tastings all I know is what am seeing so I need to get to the fun part and smoke!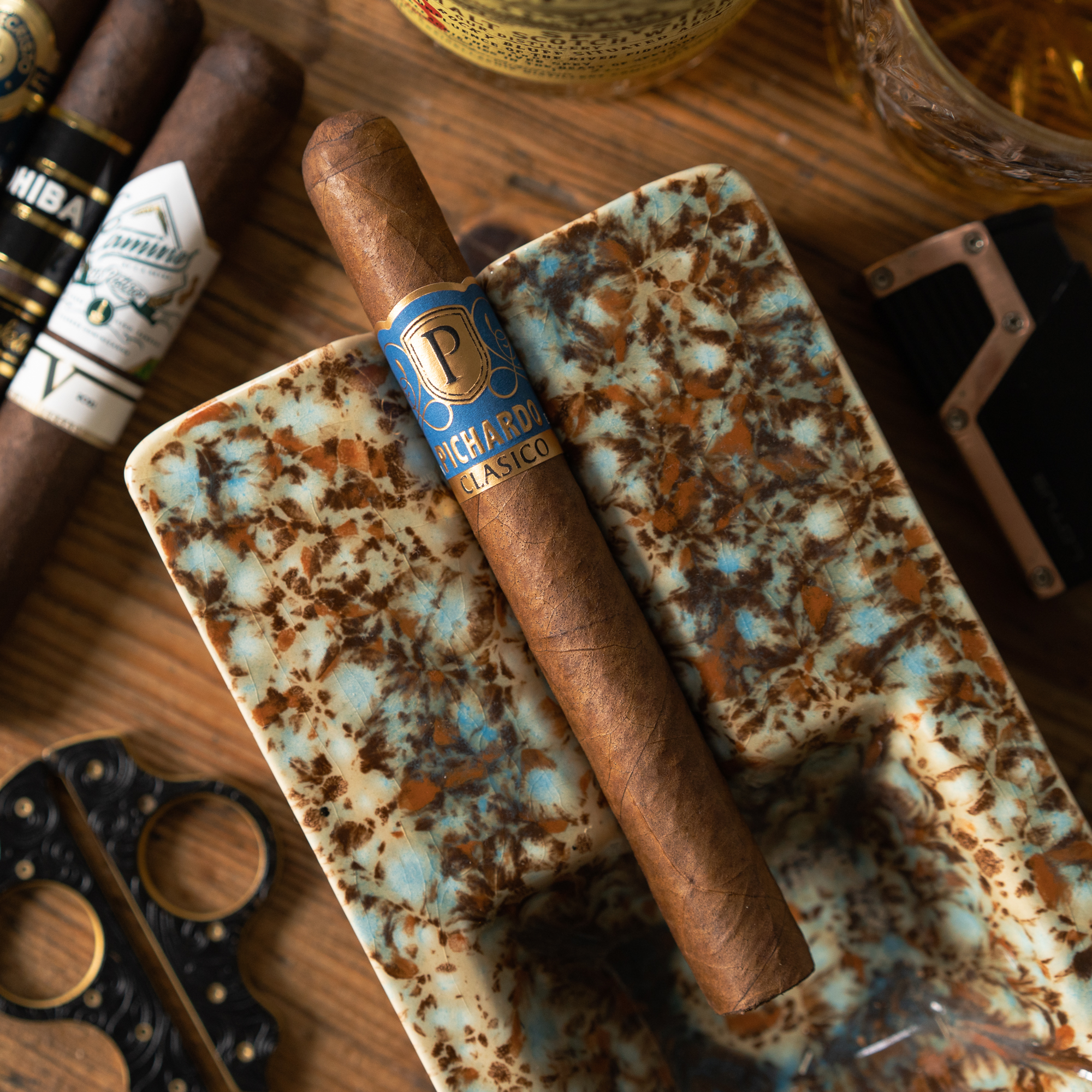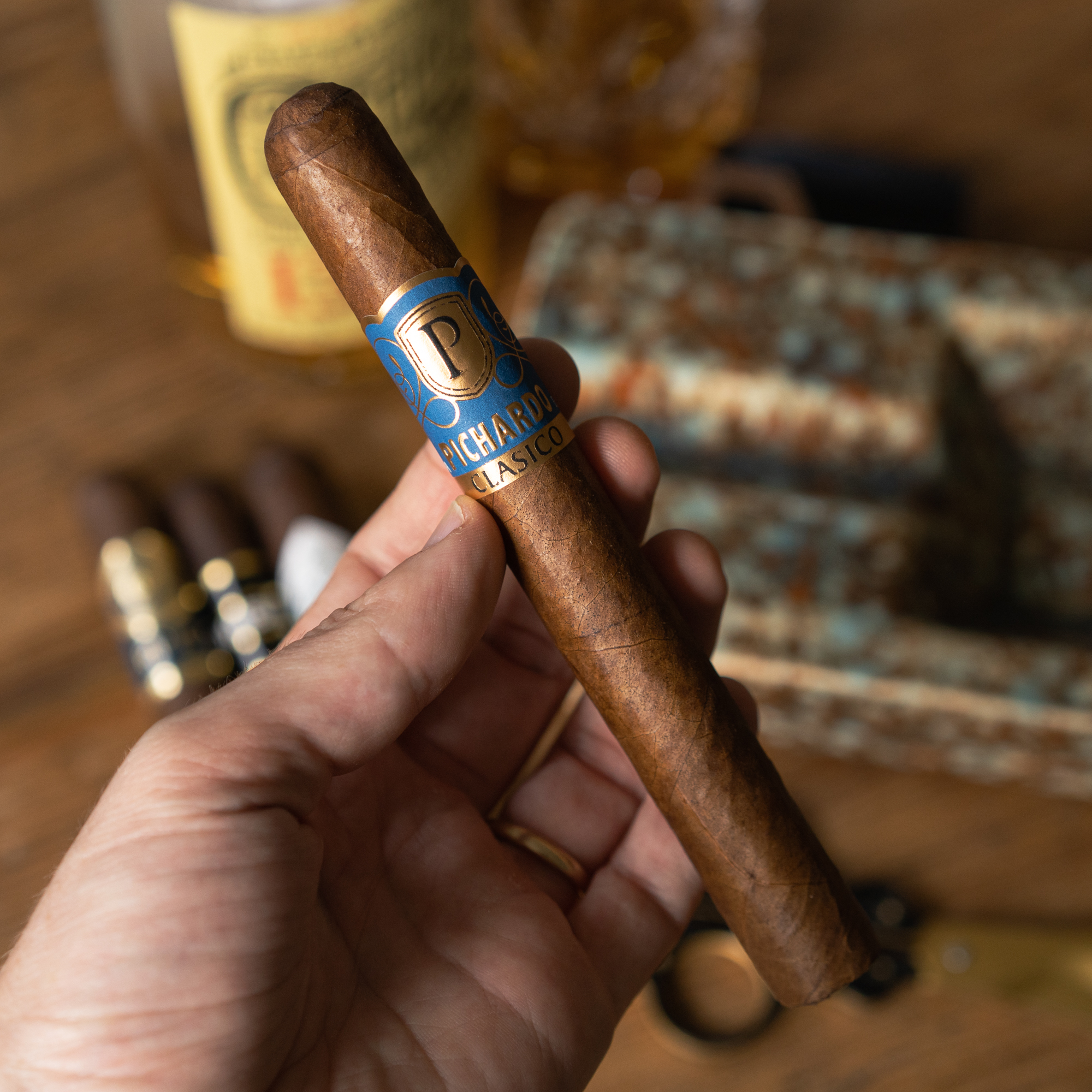 Blind Review: Pichardo Clasico Sumatra
Blend Specifics
Cigar Reviewed: Pichardo Clasico Sumatra Toro
Wrapper: Ecuadorian Sumatra
Binder Nicaraguan
Filler Nicaraguan
Size: 6.5"x 50
Appearance and Construction
This toro wears a claro wrapper with few veins and a curiously rounded head. The firm packing shows there is plenty of tobacco in the filler. Rolling it in my palm shows this cigar is well crafted with excellent construction. I give the foot a smell where there is pungent notes of barnyard and steel cut oats.
Flavor and Smoke Characteristics
Grabbing my Xikar I go for the classic straight cut and take a dry draw to start. There's earth and cedar with pepper and balsa wood that touches the back of my throat. I toast the cigar and take a draw where pepper and sweet and sour hit my palate with a predominantly sour taste. Notes of leather combined with honeycomb and cashews linger with another puff. As I take a retrohale I pick up bing cherry and a flintiness on the exhale. The ash is white and flaky with a straight burn line. Thus far the cigar is falling into the medium bodied category.
The second half has more of a sour and bitter profile to start and minimal smoke production despite a fairly easy draw. I look to take a long puff where I'm getting salted pretzel and sourdough. There's some baker's chocolate on the back which adds to the sharpness. While I take another retrohale the tobacco stings my sinus and is coming off a bit raw. I ease back on the draw and pepper and must combined to balance out the residual bitterness. There's seems to be more cocoa at this point which gives some sweetness and a lengthier finish than previously. The ash is a piercing white as I watch it casually fall off.
Almost immediately I get a bitterness with another draw followed by earth and oak. The smoke production on the last third of the cigar is moderate and steady. The honeycomb that developed earlier has returned bringing a pleasant, prolonged sweetness.  A retrohale brings black pepper, oak, and almond with a long finish. The profile is heading towards a medium to full body as the strength appears to be building. I'm getting burnt toast as sourdough and char end in a sourness along the sides of my mouth. A final puff allows more wood and nuts to show that is lasts a bit as I put the cigar down.
Conclusion
To start this cigar had some overly sour notes that seemed to return all throughout the smoke. The honeycomb, nuts and cocoa were quite enjoyable and only wished it lasted longer. When I took slow and steady draws salt and sourdough emerged that gave more overall balance. The construction was quite good and the body of the cigar was steadily medium. Finding out this was a Pichardo Clasico Sumatra I was pleased to have tried another cigar in their line as I've only had a few. I would suggest picking one or two up and laying them down a bit before getting into them as I feel they may benefit from further aging.
Final Rating: 87