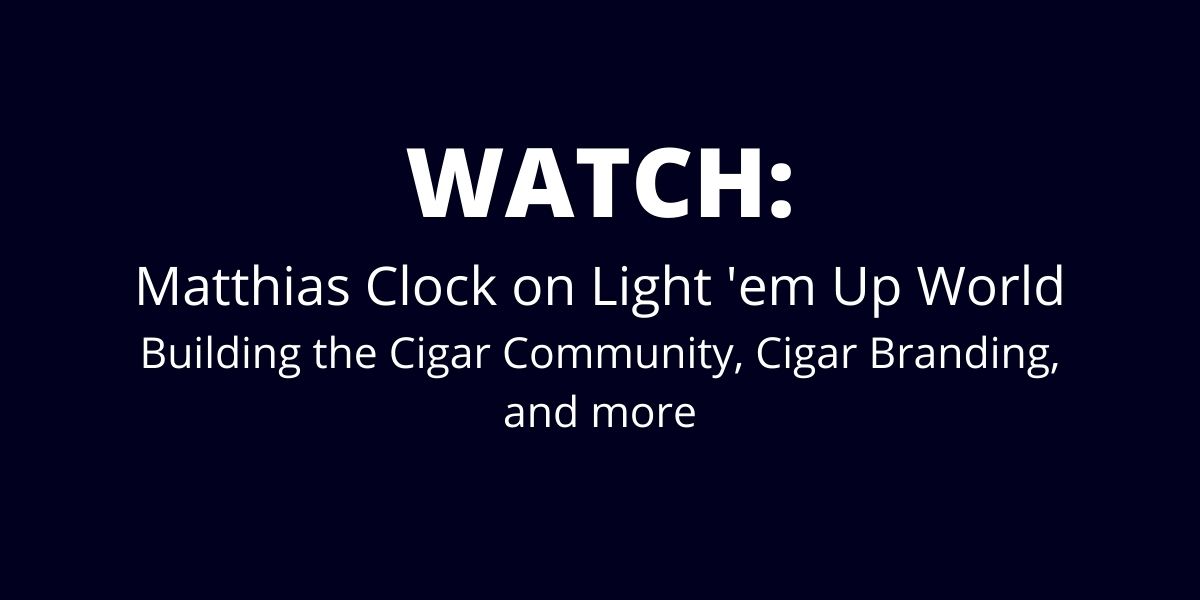 On Wednesday at 2pm Eastern Time, Matthias will join Reinhard Pohorec as a guest on Light 'em Up Lounge, the global virtual cigar lounge that has played host to the world's leading voices on all things cigars.
Here's the description from Light 'em Up World:
Our dear friends and fellows, please be invited to this week's Light 'em Up Lounge feat. Matthias Clock, Fine Tobacco NYC
🗓 Wed 2pm EST / 8pm CET ⏰
Matthias Clock is not only the founder of Fine Tobacco NYC, a widely acknowledged event community and communications platform, but his striking cigar photography is amongst the most sophisticated out there. He's a "brand evangelist and digital marketer" and has hosted hundreds of cigar and spirits events, both for consumer and industry experts. We're delighted to welcome Matthias to the Light 'em Up Lounge. Together we want to discuss:
+ Building cigar communities
+ Fine Tobacco NYC and what exactly it is
+ Responsible cigar marketing
As always, we are looking forward to your questions in person via Zoom, or on Facebook live.
You can join the event via Zoom (more info here) or watch the livestream on the Light 'em Up World Facebook page.