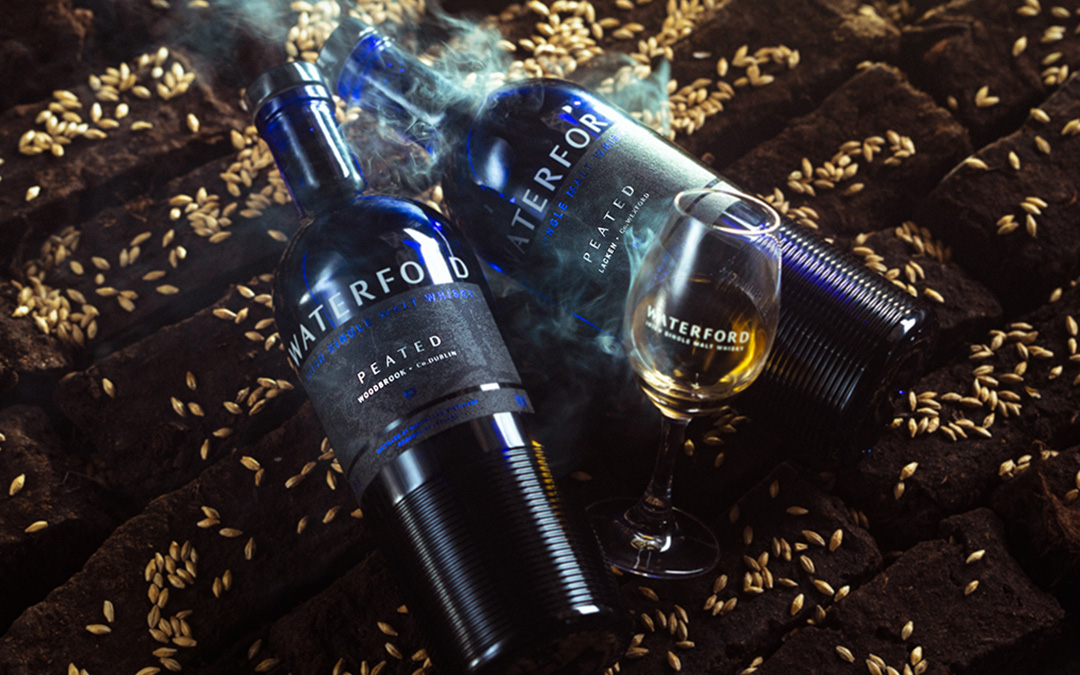 Waterford Distillery has introduced two heavily-peated whiskies to the market, claimed to be Ireland's most potent in this category. Named Peated: Lacken and Peated: Woodbrook, these whiskies are the newest addition to the distillery's Arcadian Farm Origins series. This line is known for embracing traditional whisky production methods and utilizing 100% Irish barley and Irish peat for a distinctive flavor profile.
The two new whiskies are produced from barley cultivated on two distinct Single Farm Origins, Lacken in County Wexford and Woodbrook in County Dublin. They have phenol parts per million (PPM) rates of 57ppm and 74ppm, respectively, marking them as the most heavily-peated Irish whiskies ever produced. These whiskies join Peated: Fenniscourt and Peated: Ballybannon in the Arcadian Farm Origins series, which were launched in August of the previous year.
Waterford Distillery employs Irish peat from Ballyteige Co. in Kildare, contributing to the creation of whiskies with rich and complex flavors, reflecting the terroir-derived nuances of their respective regions. Each bottle from the distillery comes with a unique TÉIREOIR CODE, offering detailed information about its journey from barley to bottle.
Mark Reynier, Waterford Distillery Founder and CEO, expressed the distillery's commitment to exploring traditional whiskey-making methods. The newly launched whiskies have been peated to levels surpassing many famous Islay whiskies, providing a unique experience for whiskey enthusiasts.
Ned Gahan, Head Distiller at Waterford Distillery, provided tasting notes for the two whiskies, describing the appearance, nose, taste, and finish of each, detailing the distinct and rich flavors present in both offerings.
Peated: Lacken and Peated: Woodbrook will be available for purchase on the Waterford Distillery website with a retail selling price of approximately €95/£90, varying by location.