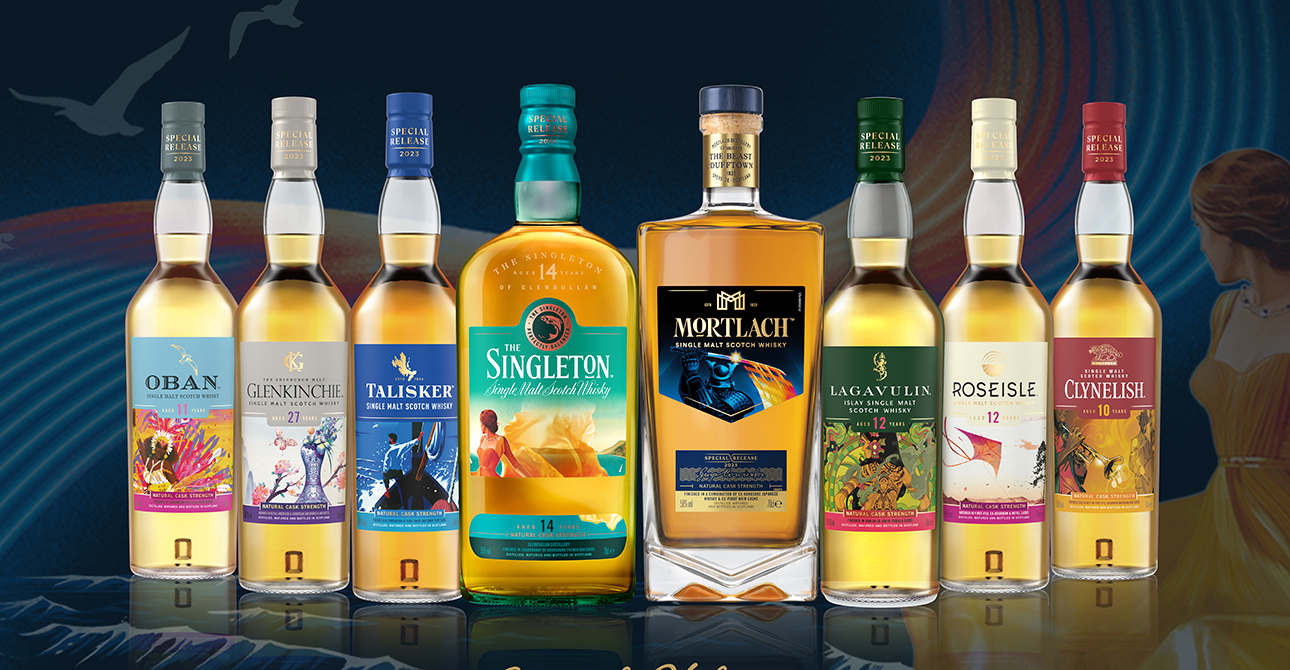 Diageo has disclosed specifics of its annual Special Releases collection, named Spirited Xchange for this year. The collection comprises eight limited-edition, cask-strength Scotch whiskies, and the selection has been overseen for the first time by Master Blender Dr. Stuart Morrison.
Among the notable highlights is the introduction of a 12-year-old single malt from Roseisle, marking the first-ever bottling from this distillery established in 2010. Another attention-worthy inclusion is a non-age stated Mortlach, uniquely finished in whisky casks from Japan's Kanosuke Distillery. The collection also brings forth the oldest bottling from the Lowland distillery Glenkinchie, a 27-year-old malt, marking its first appearance in the Special Releases since 2016.
Despite the absence of a significant price increase this year, the collection notes the youngest age statements in its history. This shift began in 2018, with the exclusion of significant expressions like Port Ellen and Brora. In 2019, Diageo re-introduced the Special Releases with new packaging and a condensed eight-bottle range. The year 2020 saw the launch of Prima & Ultima, a new annual series of collectible rare whiskies, typically sold as a set.
This year's collection is characterized by a rich diversity of whiskies. Each label features artwork by different artists, aiming to visually represent the whisky's tasting notes. The Mortlach, with no stated age, is finished in pinot noir and Japanese whisky casks and is priced at $280. The Talisker, also without an age statement, is finished in a variety of port casks and priced at $135.
Diageo's announcement has also revealed limited quantities of the 2023 Special Releases will be available from September 18th on malts.com, and from October 1st at specialist retailers across various global locations, including the U.S., Canada, Europe, Australia, selected Asian markets, and airport duty-free stores.
Several whiskies in the collection, such as the Oban 11 year old, are making their seventh appearance, with this year's expression being finished in Caribbean pot-distilled rum casks. Others, like the Lagavulin 12 year old, have been consistent features, with this year marking a first with finishing in Don Julio añejo tequila casks.
A notable first in this year's collection is the public release of Roseisle as a single malt. The Roseisle 12 year old, priced at $150, has been matured in first-fill bourbon and refill casks, showcasing the diversity and innovation present in the 2023 Special Releases collection.